Elderpark Housing and Aberlour work hand-in-hand to feed community
Elderpark Housing and the charity Aberlour have joined forces to deliver food and shopping to vulnerable and isolated members of the local community in Govan.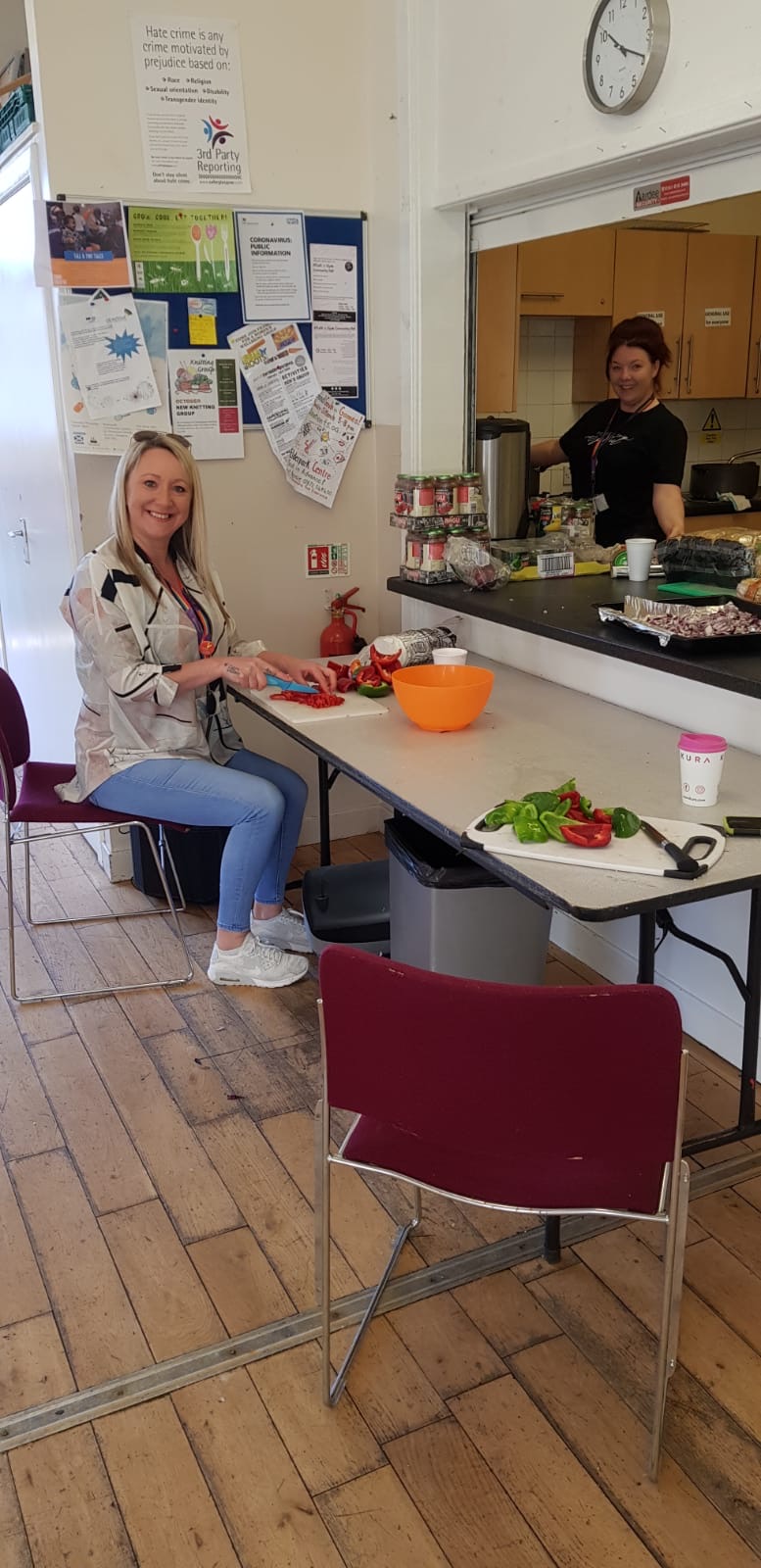 It has been such a success that meals are being prepared and delivered by volunteers with 150 being delivered in a single day.
Aberlour – one of Scotland's most admired charities – has a strong presence in Govan working closely with young people to improve their lives.
It enjoys a close working relationship with Elderpark's team in the community.
Meals are being prepared in the kitchen of Elderpark Community Centre which is owned by the housing association and, while it has always been a vital community hub, has found itself at the centre of the massive operation to help local people.
Elderpark and Aberlour have thanked the numerous volunteers who are delivering the meals with a special mention for local residents Gregorz Okrajek and Dougie Munro.
Jim Fraser of Elderpark Housing, said: "We were delighted to team up with Aberlour to provide this vital community service. The Association was able to provide funding to help finance this initiative and expand it to include other vulnerable tenants including many who live alone and in isolation.
"We want tenants and local residents to know that we are there to support them during these unusual times. It is a real lifeline to some very vulnerable people."
Elderpark and Aberlour highlighted one example of an elderly man who had been discharged from hospital to recuperate in isolation, and had no food and no cooker or washing machine or access to funds to purchase anything.
Shocked by this scenario, the team swung into action and quickly managed to provide a microwave.
Essential shopping was also dropped off along with a cooked meal while his housing officer immediately applied for new appliances through the Scottish Welfare Fund for a washing machine, cooker and vacuum.
Gary Dalziel, chief executive of Elderpark Housing, added: "This situation illustrates the need to look after vulnerable members of our community. A solution was achieved within a couple of hours of us being alerted and shows what can be achieved when neighbours, our partner organisations and Association staff work together to support one another."
Read all of our articles relating to COVID-19 here.