Elderpark praises team as it undertakes biggest-ever engagement with tenants
Elderpark Housing Association has praised the "outstanding" efforts of its own staff and of thousands of others across Scotland as they throw a lifeline to tenants everywhere.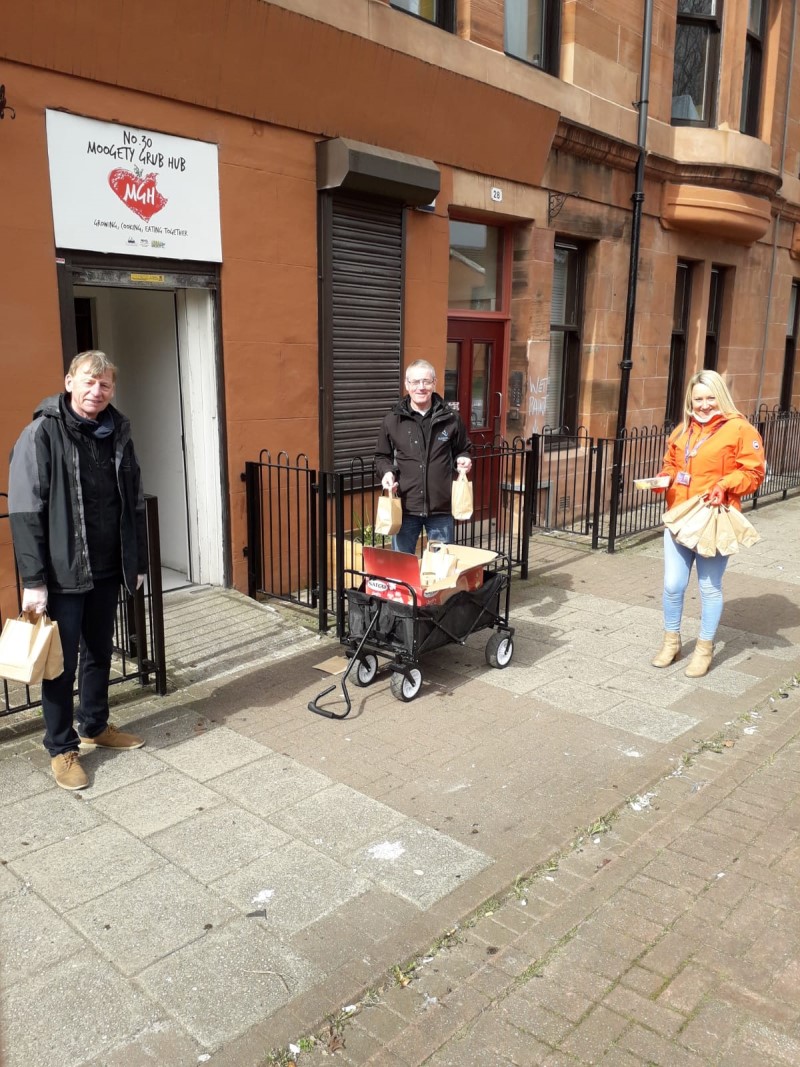 Elderpark said the housing association movement, already hugely respected within Scotland's communities, had mobilised in a way never seen before as it endeavours to help tenants.
Tenants and their households – many already being "shielded" and in isolation - were being helped in a variety of ways.
At Elderpark, staff were "working flat out" to work with partner organisations in the Govan community to:
Deliver shopping for tenants thanks to a link-up with Govan's "Dig in" Community shop and food hub "Moogety Grub Hub"
Environmental charity Urban Roots is preparing ready meals with the first delivered last Friday
Ensuring Elderpark tenants who could be isolated receive a phone call so they don't feel isolated - carried out with the "No1 Care and Befriending Agency" and the associations ow staff
Launched a prescription-collection service for tenants to relieve pressure on existing pharmacy services
Elderpark is also engaging with Scotland's children's charity Aberlour with whom it already works closely throughout the year to benefit young people in the community.
Gary Dalziel, chief executive of Elderpark Housing, said: "The efforts of Elderpark's staff and of our partner organisations to ensure we support our tenants has been outstanding. Their willingness to offer their assistance to go beyond what is required demonstrates why the sector is often recognised as being a community anchor.
"And we know this is being undertaken by housing associations and co-operatives across the length and breadth of the country whose staff are working tirelessly with other partners to make a positive difference.
"It's often said that necessity is the mother of invention and we are already seeing some unique and innovative solutions on how services are delivered by the housing associations and co-operatives as they attempt to ensure that those who most need our support can access the assistance they need.
"This is a new experience for everyone involved and having been thrown into a situation outwith all our control it's heartening to see the levels of partnership working taking shape which will only increase as we come to terms with the changes that are taking place.
"Elderpark is looking closely at how local housing associations can do more together to make sure that we reach everyone within our communities in Govan and the surrounding areas.
"In addition to what we are doing we all have unlimited respect for the selfless NHS staff, care home staff, shop and supermarket workers, refuse collectors, postmen and postwomen, transport workers and others who are keeping the country going and on whom we rely so much."
Read all of our articles relating to COVID-19 here.