Elderpark initiative to give young tenants their voice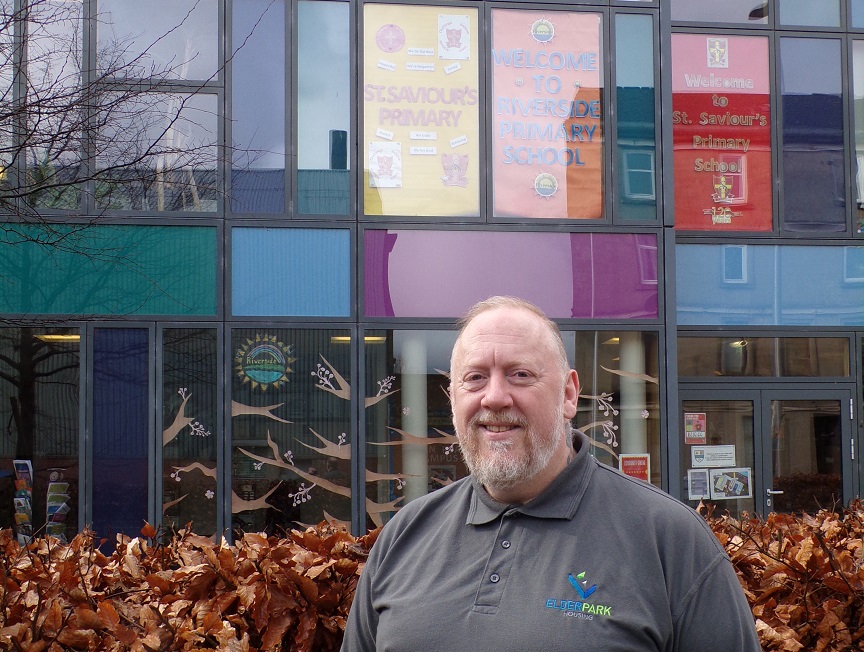 Elderpark Housing has gone back to school to find out what matters to young people living in the community.
It has launched a trailblazing initiative called 'Junior Community Voice' with two Govan schools to more fully understand what young people want to see from their neighbourhood.
The move is a first for Elderpark which has never before directly engaged with school pupils on such a level. The participating schools are St Saviour's Primary and Riverside Primary who share a campus in the city's Govan Road.
The initiative was created by Jonathan Giddings-Reid, Elderpark Housing's community regeneration officer.
Jonathan explained: "Tenant participation - as every housing professional knows - is a vitally important part of any housing association's work.
"And it is important that ongoing process engages with tenants of all ages – including the young - whose perspective on community can differ greatly from older generations.
"It is essential that the voices and needs of young people are listened to and acted upon. So who better to decide that than young people themselves?
"The aim is create a conversation led by young people about what community is and how we can all influence what happens in our communities.
"We have had wonderful support from the headteachers and staff of both schools – without whom this would not be possible."
Jonathan has engaged with over 120 primary four, five and six pupils in a classroom lesson setting to get things moving. One of the first achievements is to be the creation of a Junior Community Voice noticeboard at the schools.
Between six and eight young people will be elected by their classmates as 'Voice Ambassadors' to lead the work. This in turn will help relay information about what is going on in the community to young people while taking news of this activity home to parents and guardians.
The diverse range of languages spoken in Govan – due in part to many Ukrainian children now attending Govan schools – will be taken into account with translation into English where appropriate.
Gary Dalziel, chief executive of Elderpark Housing, said: "We are 100 per cent behind our Junior Community Voice initiative as it represents further engagement with our tenants and the wider community. We are deeply impressed by the willingness of local schools to participate in what is genuinely a trail-blazing development."
Elderpark Housing has a strong scholastic connection to Govan. It moved into new offices two years ago in a restored 19th century former school known as Hills Trust bequeathed to the Govan community by renowned philanthropist Abraham Hills.
Many of the original features in the school - which educated tens of thousands of Govan children over many decades – were retained in a sympathetic and widely-admired restoration.