Election: Greens call for action to tackle Glasgow's housing crisis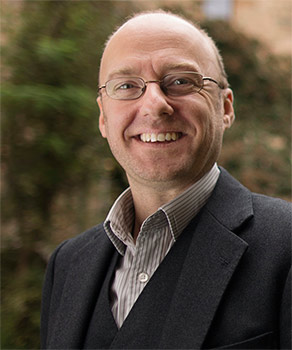 Scottish Greens candidate for Glasgow Kelvin Patrick Harvie visited a development site in Partick yesterday to discuss the party's plans to tackle the "massive unmet need" for social and affordable housing in Glasgow and prevent housing inequality worsening in the area and across Scotland.
The party believes access to adequate housing is a fundamental human right, but said that dramatic increases in costs and a poor selection of housing tenures - coupled with lack of investment - has created a housing crisis.
It pointed to Glasgow Kelvin as a particularly stark example of this, with some of the highest rent costs in the city which has left many tenants struggling to meet rising rates.
The Scottish Greens have committed to providing a New Deal for Tenants to ensure everyone has access to affordable, safe, comfortable and energy efficient housing. The party would establish a Private Rented Sector Regulator, ban winter evictions, strengthen HMO enforcement, support tenants unions and introduce a points-based system of rent controls. The party would introduce a cross-cutting goal of ensuring that housing costs represent no more than 25% of a household's income.
The announcement comes after Patrick Harvie and the Scottish Greens backed calls made by Living Rent in its Tenants' Manifesto, including the prioritisation of green, public and social housing in new developments, and at vacant land sites, over massive, luxury for-profit projects.
Commenting ahead of a visit to the Beith Street site, Mr Harvie, said: "For too long the scales have been weighted in favour of landlords and those who profit off of people's basic human right to a home. In this part of Glasgow, where renters face some of the highest housing costs in the city, the need for affordable, social housing could not be greater.
"This particular development is a gross example of the inequality plaguing our community, which has seen developers and landlords hoard land and housing for their own gain. The community here has been clear that we need more social housing, not turning vacant land over to private developers.
"Tenants' unions will be pivotal as we fight to improve this. Groups like Living Rent do tremendous work in supporting people in often exploitative and unsafe situations, and we fully support their calls for greater local control.
"The Scottish Greens believe simple improvements such as proper rent controls, an end to no-fault eviction, and stronger enforcement of the rules in the private rented sector could make a massive difference to people's lives.
"We urgently need to overhaul our housing system, tipping the balance of power back in favour of ordinary people who simply want a safe place to call home."