Energy bills to soar as Ofgem updates price cap level to £3,549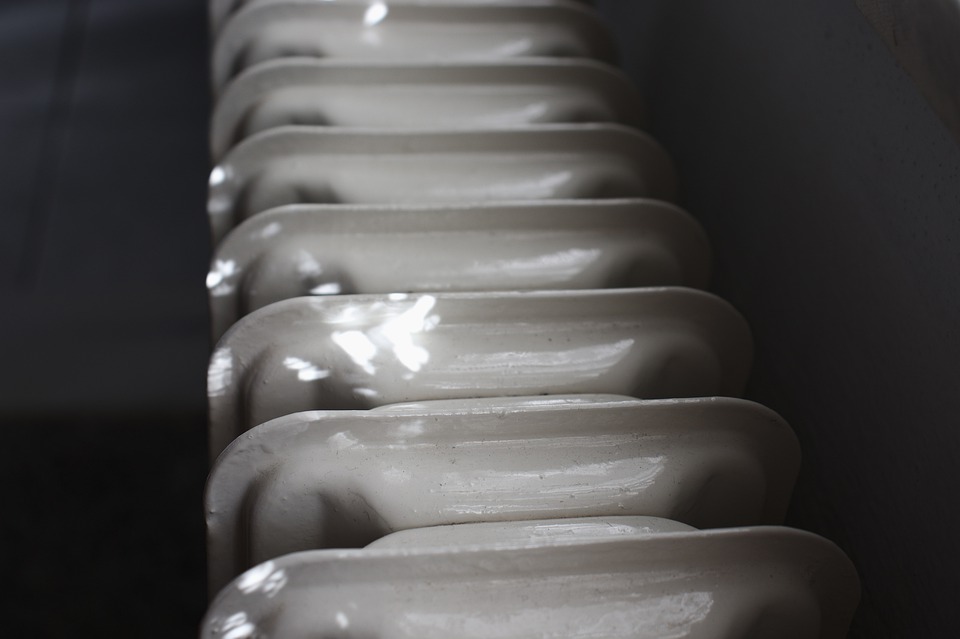 Energy regulator Ofgem has today announced that the price cap for energy bills will increase to £3,549 per year for dual fuel for an average household from 1 October 2022, an 80% increase on February's price cap.
Ofgem said the increase reflects the continued rise in global wholesale gas prices, which began to surge as the world unlocked from the Covid pandemic and have been driven still higher to record levels by Russia slowly switching off gas supplies to Europe.
The October rise follows a 54% increase in April, which saw average bills surge to £1,971 a year. In all, around 24 million households will be hit by the price spike.
Jonathan Brearley, CEO of Ofgem, said: "We know the massive impact this price cap increase will have on households across Britain and the difficult decisions consumers will now have to make. I talk to customers regularly and I know that today's news will be very worrying for many.
"The price of energy has reached record levels driven by an aggressive economic act by the Russian state. They have slowly and deliberately turned off the gas supplies to Europe causing harm to our households, businesses and wider economy. Ofgem has no choice but to reflect these cost increases in the price cap.
"The government support package is delivering help right now, but it's clear the new Prime Minister will need to act further to tackle the impact of the price rises that are coming in October and next year. We are working with ministers, consumer groups and industry on a set of options for the incoming Prime Minister that will require urgent action. The response will need to match the scale of the crisis we have before us. With the right support in place and with regulator, government, industry and consumers working together, we can find a way through this."
The price cap, as set out in law, puts a maximum per unit price on energy that reflects what it costs to buy energy on the wholesale market and supply it to our homes. It also sets a strict and modest profit rate that suppliers can make from domestic energy sales. However, unlike energy producers and extractors, Ofgem said most domestic suppliers are currently not making a profit.
The price cap protects against the so-called 'loyalty premium' where customers who do not move suppliers or switch to better deals can end up paying far more than others. Ultimately, the price cap cannot be set below the true cost of buying and supplying energy to our homes and so the rising costs of energy are reflected in it.
Ofgem's decision to revert to a quarterly price cap means that consumers are at risk of even further increases in January. Although it is not giving price cap projections for January because the market remains too volatile, the market for gas in Winter means that prices could get significantly worse through 2023, the regulator said.
Ofgem said it will continue to work with government, consumers groups, charities and suppliers, in supporting any new package of help or measures to ease the crisis.
The regulator has also today strengthened the rules around direct debits to ensure suppliers set them at the right level, meaning that customers only pay exactly what they need to. The changes will stop suppliers from building up excessive customer credit balances and using them in a risky way as working capital.
It has:
Strengthened requirements for suppliers to have sufficient control over the key assets they use to run their businesses. Together, this and the direct debit rule changes build on existing requirements to boost supplier resilience to better protect customers from costs associated with supplier failures.
Extended the Market Stabilisation Charge (MSC), which is paid by suppliers and helps protect customers from the cost of supplier failure.
Extended the ban on acquisition only tariffs which ensures all energy tariffs are available to existing as well as new customers, ensuring all consumers can get a fair deal on their energy.
Launched a review into the mechanism and level of profit margin available under the price cap to ensure that suppliers do not earn excessive profits and receive only a fair return for the services they provide to customers.
The new price cap level will take effect from 1 October 2022, but it is possible some suppliers may begin increasing direct debits before this date to spread costs.
Citizens Advice Scotland said the price cap increase is "horrifying" for household budgets and should not go ahead.
Chief executive Derek Mitchell said: "This increase should not go ahead. It is absolutely horrifying for people who are hanging on by a thread financially.
"CABs are on the frontline of the cost of living crisis, and what they are seeing all across the country is that people literally cannot afford another big increase in bills.
"The frightening truth is that people face the very real prospect of freezing or starving this winter without help. We already see a link between demand for energy advice and food insecurity advice, demand for both is rising – even before the weather turns cold.
"We need to see urgent and radical action from policy makers. This crisis is on the scale of the pandemic and it needs a similar level of response. That means no increase to the price cap, additional targeted support for the most vulnerable and support for advice services like CABs."
Warmworks has encouraged householders to check eligibility for heating improvement and energy efficiency schemes ahead of winter
Responding to the announcement today from Ofgem of a rise in the energy price cap from October 2022, Ross Armstrong, Warmworks' chief executive, has encouraged people to check their eligibility now, ahead of the winter months, for the heating and insulation schemes that Warmworks delivers across the country.
Since 2015, Warmworks has been the managing agent of the Scottish Government's national fuel poverty scheme, Warmer Homes Scotland, which has seen heating and insulation improvements delivered to more than 29,000 homes and families, and over 5,000 households supported in the last year alone. Warmworks is now delivering a wide range of contracts spanning from Orkney to the south east of England, aiming to support more households in staying more affordably warm at home.
Mr Armstrong said: "The work that Warmworks delivers through our schemes across the country can help people to make their homes more energy efficient. This in turn can help them to better manage their energy bills.
"Across all of our contracts, our customers consistently tell us how the improvements that we deliver are actively helping them to feel warmer and more comfortable at home.
"Following today's announcement of a rise in the energy price cap, I'd encourage people to check now ahead of the colder winter months if they are eligible to receive help through the schemes we deliver, by visiting our website."