Energy suppliers told to stop forcing customers onto pre-payment meters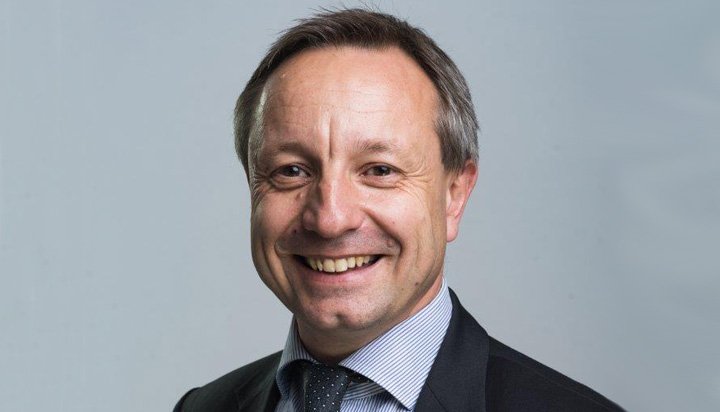 Energy regulator Ofgem has indicated it could take legal action against suppliers who have forcibly installed pre-payment meters into the homes of struggling consumers.
The watchdog's chief executive Jonathan Brearley said he is "concerned" about the sharp growth in households struggling to pay their bills being switched over to pre-payment meters, sometimes even without their knowledge.
In a speech at the Institute for Government on Monday, Mr Brearley said: "I have spoken to many customers including those who use pre-payment meters. Many families choose this as an option principally to have more control over their budgets. And used responsibly, they strike the right balance between protecting customers from being cut off and enabling suppliers to recoup debt.
"However, I have heard directly from people who have faced poor practice from suppliers. For example, one customer I spoke to in Glasgow left to go on holiday and returned to find he'd been switched to pre-pay without his knowledge and had no way to top up."
Under existing rules, energy firms are not allowed to forcibly install prepayment meters or remotely switch a household's smart meter to a prepay tariff without first exploring the financial help on offer or carrying out appropriate assessments, including identifying any vulnerability.
However, the regulator does not have the legal power to completely ban suppliers from shifting households to prepay meters.
Ofgem has therefore pledged to take forward a detailed review into self-disconnections, remote switching and forced installations as well as the checks and balances companies have around any decision to put a customer on a pre-payment meter.
"If we find that they have not taken due care in this process, we will take further legal action against them," Mr Brearley added.
The move by the regulator, which is also calling for a "serious assessment" of a cheaper social tariff available for some low income households, comes after the UK business secretary, Grant Shapps, told suppliers to stop the practice or face being "named and shamed".
Mr Shapps has written to energy suppliers calling on them to stop the "harmful and anxiety-inducing" practice of forcibly moving consumers over to prepayment meters without taking every step to support consumers in difficulty.
The business secretary is asking suppliers to voluntarily commit to stopping this practice and demanding they share the number of warrants they've applied for in recent months.
He wants to see much greater efforts from suppliers to help consumers in payment difficulties before leaping to the extreme of forced prepayment switching, such as offers of additional credit, debt forgiveness or tools such as debt advice. In his letter, he has asked suppliers to discuss possible further action they can take to support customers and avoid forced fitting.
A 5-point plan to tackle bad behaviour by energy suppliers comprises the following actions:
A call for suppliers to voluntarily stop the practice of forced prepayment switching as the answer to households struggling to pay bills and make greater effort to help the most vulnerable.
Request of the release of supplier data on the number of warrant applications they have made to forcibly enter homes to install meters.
Urgent publication of a list of supplier redemption rates for the Energy Bills Support Scheme vouchers - showing who is meeting their responsibilities and who needs to do more.
The launch of a government public information campaign reminding and informing eligible consumers to redeem their Energy Bills Support Scheme vouchers and how to do so. This will be through both advertising and direct communication channels, targeting the most vulnerable and those most likely not to have redeemed vouchers.
Coordination with Ofgem ensure they take a more robust approach to the protection of vulnerable customers and conduct a review to make sure suppliers are complying with rules.
Ofgem said it will continue to look at the rules around the mandatory move to pre-payment meters, when a court warrant can be applied for and the steps that need to be taken first.
Mr Brearley said: "We encourage suppliers to heed the call of the secretary of state to be fully transparent with their data around pre-payment meter warrants."
The regulator is also calling for a "serious assessment of a social tariff", which would be set at a different rate for vulnerable customers and protects against the impact of extremely high prices.
"If it can be made to work, this could tackle the root cause of this issue and the distress that many customers are in this Winter," it said.
The national charity for older people has backed moves to crack down on the installation of pre-payment energy meters, but believes more could be done to better safeguard older and more vulnerable people.
Age Scotland has welcomed action from Ofgem, as well as a five-point plan outlined by Grant Shapps, to end the mistreatment of energy customers.
Chief executive Mark O'Donnell said: "At a time when so many older people are struggling with soaring energy bills, action on this issue can't come quickly enough, and we are glad to see things progressing in a positive direction.
"We welcome the news that Ofgem is engaging with energy suppliers to consider alternatives to what should always be a last resort action. However, encouraging change on a voluntary basis may not be enough. We believe that going one step further and making it a statutory requirement for energy suppliers to exhaust all other means of action before installing a prepayment meter, or by including harsher penalties for companies found to be failing to do so, would prove more effective in safeguarding vulnerable customers.
"Gaining more data on prepayment meter installation and applications will also help improve understanding of which households need the most support when developing future energy policies.
"It is often people on the lowest incomes who have prepayment meters and are then paying the most for their energy, at increased risk of fuel poverty and can have their supply cut off when they run out of cash. Instead of installing prepayment meters, often without just cause or advance warning, suppliers must do much more to identify and support vulnerable customers."