England: £310m committed to homelessness as pressure mounts for Housing First roll-out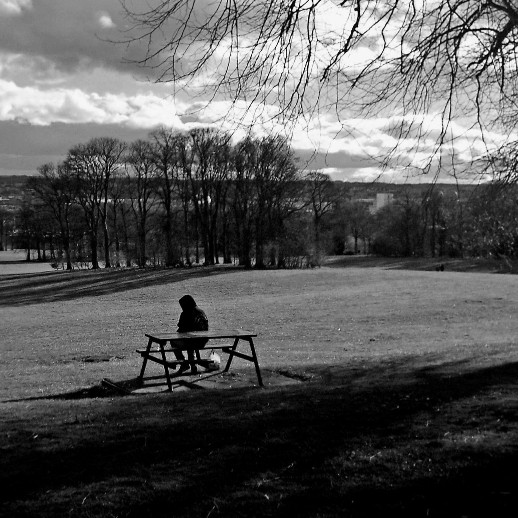 The UK Government has pledged to support local authorities in England with additional funding to prevent vulnerable people becoming homeless, amid new figures that the number of children living in temporary accommodation has risen by more than 75% since the Conservatives came to power in 2010.
Figures unearthed by Labour from the Ministry of Housing, Communities and Local Government show the number of children without a permanent home rose from 72,590 in the second quarter of 2010 to 128,200 in the first quarter of 2020.
The latest figures also reveal that the number of households in temporary accommodation has increased by 83% over the past decade.
Thangam Debbonaire, the shadow housing secretary, said: "Thousands of families will be spending Christmas in cramped and, at times, dangerous temporary accommodation. Many more will spend the holidays worrying about losing their home."
In response, communities secretary Robert Jenrick has announced £310 million to be targeted at areas with high numbers of homeless people, those at risk of homelessness, or those living in temporary accommodation.
Part of overall investment of more than £750m to tackle homelessness and rough sleeping next year, the funding represents a £47m increase on this year and can be used to offer financial support for people to find a new home, to work with landlords to prevent evictions, or to provide temporary accommodation to ensure families have a roof over their head.
The government has also ensured there is no bailiff enforcement action over the Christmas period apart from in the most serious cases. This builds on protections announced earlier this year, including six-month notice periods and new court rules meaning judges will prioritise the most serious of cases.
Communities secretary Robert Jenrick said: "As we look back on an incredibly challenging year, everyone who has helped protect rough sleepers and those at risk of homelessness during this pandemic should be proud of the role they have played in our internationally recognised response.
"Today I am announcing £310 million to help councils protect those at risk of homelessness in the year ahead. We have a moral duty to help some of the most vulnerable people in our society rebuild their lives and look forward to a brighter future, and this funding will help us to realise that ambition."
The department has also published two evaluation reports carried out by independent researchers on the Housing First pilots in Greater Manchester, Liverpool City Region and the West Midlands.
The first report presents findings from research in the first year of the Housing First pilot, prior to the pandemic, which shows securing commitment at the highest level across all partners is essential for effective implementation and that relationships also need to be established with housing providers as early as possible.
The second report covers the impact of COVID-19 on the pilots and shows the organisation has worked hard to establish safe approaches to supporting clients and staff by introducing remote communications and providing enhanced emotional and wellbeing support.
The reports come as figures released by Crisis revealed that over 60,000 families and individuals could be prevented from being pushed into the worst forms of homelessness in England in the next ten years with a package of measures including, continued investment in housing benefit, social house building and a national roll out of 'Housing First', could drastically reduce the number of people forced to sleep on our streets, sofa surf or spend years stuck in unsuitable temporary accommodation.
The annual study, commissioned by Crisis and carried out by Heriot-Watt University, shows how with the package of measures in place, rates of homelessness could be 25% lower by 2031 than under current projections.
Jon Sparkes, chief executive of Crisis, said: "Since the start of the pandemic, we've seen unprecedented action to protect people experiencing some of the worst forms of homelessness. Today's figures show how, while we've taken steps forward, we're now at a crucial point where homelessness could either skyrocket over the next decade or can be brought down with similar bold action to what we've seen this year.
"Hundreds of thousands of people are set to spend Christmas without a home – this is heart-breaking. We know that with concerted efforts, such as continued investment in housing benefit, and longer-term solutions such as building more affordable homes, we can change this.
"Crisis will continue to be there for thousands of people experiencing homelessness across Great Britain, providing food, warmth and accommodation, as well as helping people to take their first steps out of homelessness, and leave it behind for good."