England: Hazardous private renting conditions costing NHS £340m a year
More than one in every ten private rented homes in England contains a serious threat to health and safety with associated costs to the NHS at £340 million per year, the National Audit Office (NAO) has estimated.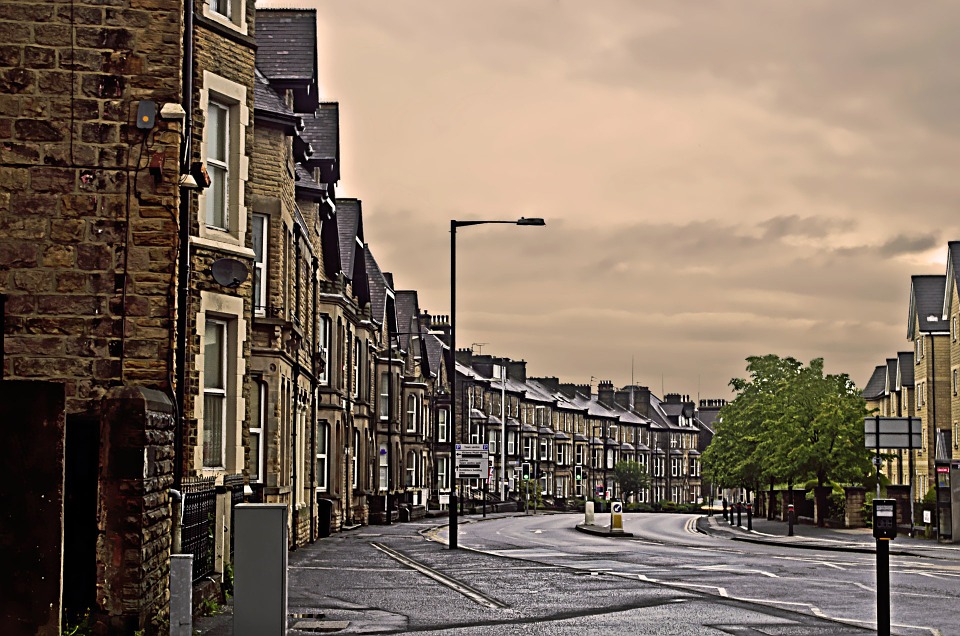 A report by the government watchdog has found that the way private renting is regulated is not effective in ensuring the sector is consistently fair for renters or that housing is safe and secure. The Department for Levelling Up, Housing and Communities (DLUHC) does not yet have a detailed plan to address the problems that renters face, it added.
There are an estimated 4.4 million privately rented households in England. While most tenants have a good experience of renting, those who do not can end up with serious illness, financial issues, or homelessness.
The NAO also said that privately rented properties are less likely to comply with safety requirements than other types of housing, and are more likely to be classified as non-decent.
It estimates that 13% of private rented homes (589,000 properties) have at least one category 1 hazard – a serious threat to health and safety – with associated costs to the NHS estimated at £340 million per year. This compares with 10% of owner-occupied homes and 5% of social housing. In addition, an estimated 23% of private rented homes are classified as non-decent.
The Regulation of private renting report said DLUHC has taken a piecemeal approach when introducing legislative changes to protect tenants' rights. In recent years it has introduced changes such as a mandatory redress requirement for letting agency work, a ban on charging letting fees to tenants, and temporary restrictions on evictions during the COVID-19 pandemic. However, DLUHC does not yet have a strategy for what it wants the regulation of the sector to look like as a whole. DLUHC told the NAO that it is currently defining the strategic objectives of its reform programme.
DLUHC's approach is also limited by gaps in the data showing what problems are occurring and where, the report found. DLUHC has some insight into how the sector is working, such as on property conditions and tenants' finances, but it lacks data on key issues where regulatory action may be required. These key issues include harassment, evictions, disrepair that is not being addressed, or on the costs to landlords of complying with obligations. Without this data, DLUHC will also struggle to measure the impact of its interventions. DLUHC told the NAO that it wants to collect better data as part of the planned reforms, but it has not yet developed a plan to improve its data.
Local authorities take different approaches to regulating the sector in their areas, including how they ensure landlords comply with legal obligations. For example, some authorities inspect almost none of their privately rented properties while others inspect a large proportion. There is also little evidence of local authorities making use of certain regulatory tools such as banning orders and penalty notices – only 10 landlords and letting agents having been banned by local authorities since new powers were introduced in 2016. DLUHC said it has limited data on what tools and approaches are used by local authorities, and therefore cannot meaningfully analyse which are more effective at improving compliance and protecting tenants.
The report found that tenants also face barriers to enforcing their rights. There are limited redress options (which usually provide a more accessible path than the legal system) for tenants when attempting to resolve disputes. For example, in the social rented sector, all housing providers must be part of an ombudsman scheme which is actively used by tenants to resolve enquiries and complaints. In 2018, DLUHC introduced mandatory redress arrangements for letting agency work, but landlords are not required to be members of a redress scheme.
The system, therefore, relies heavily on tenants enforcing their own rights, the NAO said. This means that tenants must negotiate with landlords directly or take action through the courts, which can be costly. This also relies on tenants having an awareness of their rights. Surveys estimate that 35% of tenants say that a lack of knowledge of their rights made negotiating with their landlord difficult. Other barriers for tenants when enforcing rights include a lack of recourse to public funds, language barriers and distrust of services.
An estimated 35,000 households live in properties unsuitable for their disability or long-term health condition, and 7% of rented properties were overcrowded in 2019-20 (which doubled to 15% during the COVID-19 pandemic). Some households also experience discrimination, with an estimated 25% of landlords unwilling to let to non-UK passport holders, and 52% unwilling to let to those on housing benefit. DLUHC does not have a sufficient understanding of the causes and impacts of tenant experiences meaning it cannot provide tailored guidance and support to those who need it most.
DLUHC is planning to introduce reforms to the private rented sector, and has committed to produce a white paper in 2022. To support this process, the NAO recommends that DLUHC defines an overall vision and strategy for the regulation of private renting. It should review whether current dispute resolutions arrangements for private renters are appropriate and accessible for all tenants, and improve its understanding of the experiences among private renters to inform how support is targeted at those most in need.
Gareth Davies, the head of the NAO, said: "The proportion of private renters living in properties that are unsafe or fail the standards for a decent home is concerning. The government relies on these tenants being able to enforce their own rights, but they face significant barriers to doing so.
"The Department for Levelling Up, Housing and Communities should improve the quality of its data and insight into the private rented sector, so that it can oversee the regulation of the sector more effectively. It should develop a clear strategy to meet its aim of providing a better deal for renters."