England: Ministers to scrap commitment to end no-fault evictions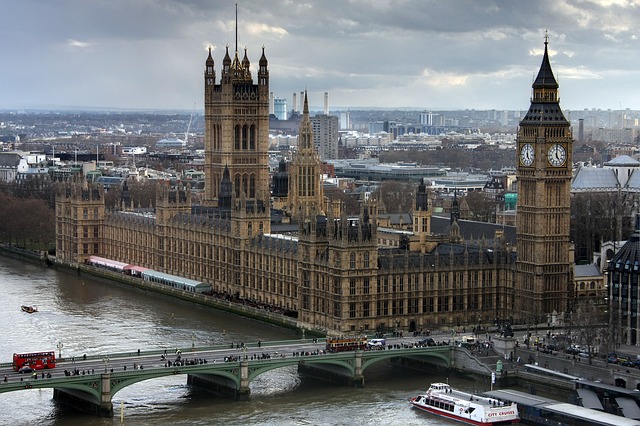 The UK Government is intent on rowing back on its commitment to abolish no-fault evictions in England, according to reports.
First pledged under Theresa May's government in 2019 and a manifesto commitment, measures to protect renters and support levelling up were announced during the Queen's Speech on May 10.
The long-awaited Renters Reform Bill was announced with a ban on "no-fault" evictions included, ending the current state where people can be evicted without reason at the end of a fixed-term tenancy agreement, or during a tenancy with no fixed end date. The Bill, which was due to be introduced in this parliamentary session, would also apply the legally-binding Decent Homes Standard in the Private Rented Sector for the first time, aiming to give tenants safer, better quality and better value homes.
However, The Times has reported that "Ministers are… discussing shelving legislation drawn up by Michael Gove, Clarke's predecessor, to ban no-fault evictions. One government source said it was not considered a priority by the new administration and would be delayed. Another said the government wanted to scrap the measure entirely even though it was a manifesto commitment."
Last month, Government statistics showed that 19,790 households in England faced homelessness in the last financial year after receiving a no-fault eviction notice, more than twice the number during the previous year.
Homelessness charity Crisis is warning that failing to ban no-fault evictions will leave renters exposed and vulnerable as the country heads into a very challenging winter. The charity is urging the Government to change course before rising homelessness becomes a legacy of these difficult times.
Matt Downie, Crisis chief executive, said: "We're within touching distance of a genuinely transformative opportunity to finally shift the power balance and give renters a much-needed layer of protection from losing their home. To scale back on preventing the leading cause of homelessness now would be disastrous.
"The cost of living crisis is already putting people under unprecedented pressure, leaving them struggling to cover the costs of rent and basic essentials. To be suddenly turfed from your home at a moment's notice is only going to create a winter of misery and homelessness for thousands.
"To pull the plug on what should have already been brought into law years ago is shameful. The Government must realise that this is an epidemic that requires urgent attention. They must end no-fault evictions as soon as possible – or we'll see thousands more people pushed into homelessness this winter."
The Chartered Institute of Environmental Health (CIEH) has expressed anger at news.
Ross Matthewman, head of policy and campaigns at the CIEH, said: "This is incredibly bad news for renters.
"It's been a long three years since the UK Government first announced its intention to ban no-fault evictions, and the measures outlined in the Queen's Speech earlier this year pointed to real progress. Reports that these proposals could now be dropped are deeply worrying.
"Instead of shelving these plans, the government should keep its word to end no-fault evictions and require genuine grounds for repossession of tenanted property.
"Eviction causes enormous financial hardship and damages mental health. Renters should not be evicted unnecessarily or forced out under false pretences, for example because they have challenged poor housing standards.
"The government has previously recognised that a ban on no-fault evictions is needed to level the playing field between landlord and tenant. We are calling on the government to stick to its commitments."
Alicia Kennedy, director of Generation Rent, added: "No-fault evictions mean that families can face the disruption and upheaval of moving home and often schools with just two months' notice. It means unscrupulous landlords can bully tenants into accepting shoddy conditions or unaffordable rent increases. It means that renters have to raid their own savings in order to move home at their landlord's whim.
"This law has no place in modern society and getting rid of it has rightly been government policy for more than three years. Ministers have stuck by it through a general election, three Queen's Speeches, and a pandemic, and finally this summer we got a package of reforms which had the broad support of the whole sector.
"It is one of the most popular items on the government's agenda and there's barely anything left to do but publish the Bill and pass it. The government will be shooting itself in the foot if it ditches the reforms at this point."