England: Not one starter home has been built despite £174m outlay, NAO reveals
The UK Government's failure to deliver a single of the intended 200,000 starter homes it promised back in 2015 has been laid bare in a new report by the National Audit Office (NAO).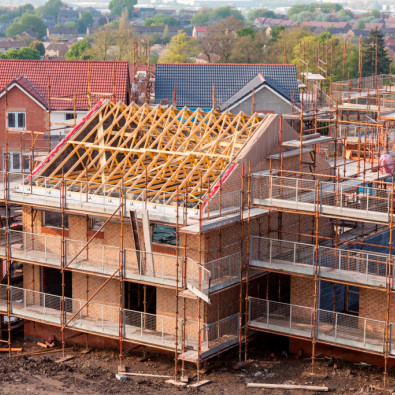 The full report published today revealed that David Cameron's flagship policy to build 200,000 discounted new homes for first-time buyers has not delivered a single home to date as the necessary legislation is not in place.
Between 2015-16 and 2017-18, the Ministry of Housing, Communities & Local Government (MHCLG) spent almost £174 million on acquiring and preparing sites originally intended for building starter homes. These sites are now being used for housing more generally, some of which is affordable housing, the government's spending watchdog said.
Starter homes were intended to be houses built exclusively for first-time buyers under the age of 40 and sold at a 20% discount. The November 2015 Spending Review provided £2.3 billion to support the creation of 60,000 Starter Homes.
The Housing and Planning Act (2016) set out the legislative framework for starter homes. However, without additional secondary legislation, even houses that conform to the intended starter home specifications cannot be marketed as starter homes. MHCLG expected to introduce the secondary legislation and planning guidance required for starter homes in 2019 but it has not yet presented the regulations to Parliament. It no longer has a budget dedicated to the delivery of starter homes.
Meg Hillier, chair of the Public Accounts Committee, said: "Despite setting aside over £2bn to build 60,000 new Starter Homes, none were built.
"Since 2010, many housing programmes announced with much fanfare have fallen away with money then recycled into the next announcement.
"The department needs to focus on delivery and not raise and then dash people's expectations."
A spokesperson for MHCLG added: "We are committed to building more homes and supporting people into homeownership.
"We have a great track record, with housebuilding at its highest level for all but one of the last 30 years – with 222,000 homes delivered last year and 1.3m in total since 2010, including over 430,000 affordable homes.
"The number of first-time buyers is currently at an 11-year annual high, and over 560,000 households have been helped into homeownership through government schemes like Help to Buy and Right to Buy."