Faifley starts tenant consultation on Caledonia transfer proposals  
Faifley Housing Association will begin consulting with its tenants this week about the benefits a transfer to Caledonia Housing Association would offer them should they vote in favour of the proposal.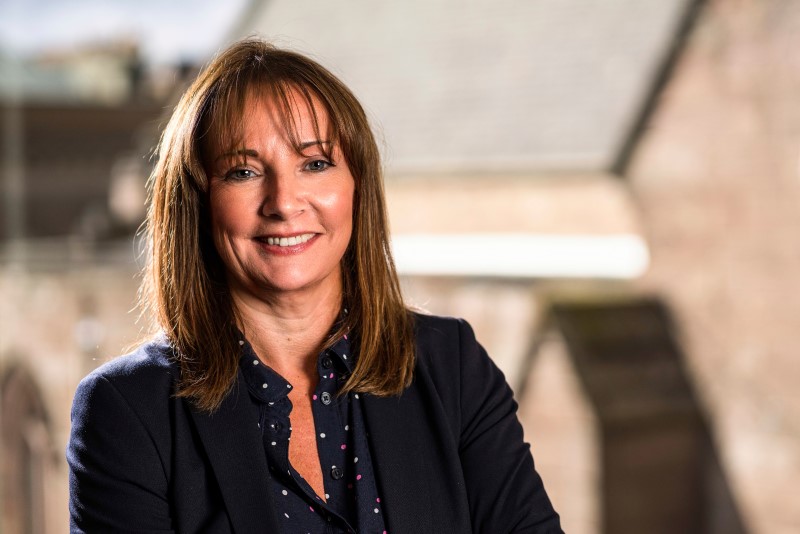 Faifley decided to seek a formal partnership through a transfer of engagements to a larger RSL in April this year and appointed Caledonia as its preferred transfer partner in July.
As part of the first stage in the consultation process, Faifley tenants have all now received a detailed formal notice setting out what the transfer would mean for them.
Caledonia has offered a five-year rent freeze promise to improve rent affordability at the same time as delivering a major and much needed investment programme of £2.73 million, supporting 2,200 improvements to Faifley tenants' homes. Caledonia is also promising a further £412,000 investment to improve the local environment, with local tenants deciding where this is spent.
Over the next month, staff from Faifley and Caledonia will be out and about in the community and will visit every tenant to find out what they think about the transfer plans. Tenants can also provide feedback via a range of other methods - using the feedback form or scanning the QR code on the notice, by calling or emailing Faifley, through Faifley's Facebook page or by completing an online form on its website.
Faifley has appointed the Tenant Information Service (TIS) as the independent tenant advisor who will be on hand throughout the process to provide free advice to tenants.
Faifley's factored owner customers and its shareholding members have also been sent a copy of the transfer booklet and welcomed to provide feedback and give their views.
There will be an opportunity to hear from TIS and senior staff from both organisations about the proposals through planned meetings and a 'drop in' consultation event on November 17 at the Skypoint Centre in Faifley. Details are in the consultation notice. All visits and meetings will be held in a covid secure manner.
Catherine Lowe, interim director at Faifley Housing Association, said: "Caledonia Housing Association was selected as our preferred transfer partner on the strength of their transfer offer.
"We have negotiated an excellent package of benefits for our tenants based on key local tenant priorities. We would encourage our tenants to tell us what they think during this important first stage of consultation. If tenants report that they like what we have agreed, we hope then to move to the next stage of the formal tenant ballot that should take place early in January 2022. All Faifley tenants will have a vote on whether the transfer goes ahead so we urge them to get behind the great future that we want to deliver for them through the transfer to Caledonia."
Julie Cosgrove, chief executive at Caledonia Housing Association, added: "The proposals demonstrate that we can bring positive changes on the things that matter to Faifley tenants - making their rents much more affordable whilst also investing in improvements to their homes and the local community. We are also offering Faifley's tenant and factored owners, modern, responsive, customer focussed services and continued consultation on future service needs. We hope Faifley tenants like what they see and feedback any views during this first stage of the consultation process."