Fast-tracked rent freeze legislation passes first stage and is vetted by King Charles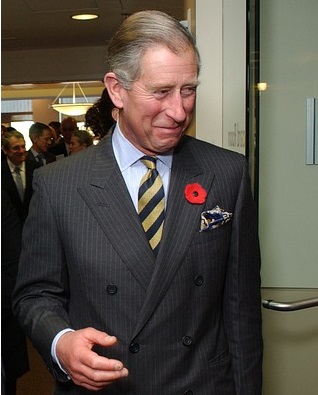 Emergency legislation to freeze rents has been the first piece of Scottish legislation to be vetted by King Charles as it passed the first stage of scrutiny at the Scottish Parliament yesterday.
A motion to treat the Cost of Living (Protection of Tenants) (Scotland) Bill 2022 as emergency legislation was passed by 86 votes to 28 on Tuesday afternoon.
In the Programme for Government (PfG) published on 6 September 2022, the Scottish Government announced plans for emergency legislation covering the social and private rented sector to freeze rents and impose a moratorium on evictions until at least 31 March 2023.
King Charles has been allowed to vet the Bill as the proposed rent freeze could affect tenants on the Balmoral estate in Aberdeenshire.
Rules were changed at Holyrood last year following an investigation into the monarch's power to influence UK laws, under rules known in Scotland as Crown Consent.
The Guardian obtained a Scottish Government memo that revealed that "it is almost certain" draft legislation has been altered to secure the approval of the monarch.
Criticism of the mechanism led to new rules that mean the Scottish Government now has to tell Parliament as soon as a new bill was tabled whether the monarch had been allowed to see it first.
The Cost of Living (Protection of Tenants) (Scotland) Bill - which was published on Monday - is the first piece of legislation to be affected by the ruling and the first to be vetted by the King.
Following yesterday's vote, an expedited process will now see the legislation come before a committee of the whole Parliament for stage two proceedings today before a final vote on Thursday.
Housing associations have been voicing their concerns about the impact of the rent freeze and this has been echoed by CIH Scotland.
CIH Scotland's national director Callum Chomczuk said: "CIH Scotland recognises the policy intent behind the rent freeze and eviction protection. It is understandable that the Scottish Government wants to do what it can to protect tenants from cost-of-living increases. However, we are concerned that the policy will have significant unintended consequences which will undermine Government ambition for the housing sector as well as tenants' housing outcomes.
"In the social rented sector, landlords reported the highest level of rent arrears since the introduction of the Scottish Social Housing Charter, currently just under £170 million.
"For private landlords, rising levels of interest rates have led to many private rental properties being sold off and landlords leaving the market, reducing the supply of rented accommodation available.
"The decision to introduce a rent freeze and eviction protection has the potential to exacerbate these trends and undermine social and private landlords' efforts to maintain and improve existing homes, provide services for tenants, and in the case of social landlords, fund the development of new affordable housing. These improvements, alongside our plans to decarbonise Scotland's rented sector, are predicated on stable rental income.
"As Parliament considers, and likely passes, the legislation this week, the Scottish Government must also provide more clarity around what evidence and benchmarking will be required in the review/reporting process to ensure that these measures are temporary and are only in place for as long as they are necessary."
Propertymark's head of policy and campaigns, Timothy Douglas, appeared before Scottish Parliament's Local Government, Housing and Planning Committee following the publication of the Bill.
Mr Douglas told the committee Propertymark's member agents have already seen a decline in the number of homes available for rent because of rising costs levied on their landlords, and warned any form of rent control in the short and longer-term will mean more landlords selling up and even fewer and lesser quality rental homes.
He told MSPs agents and their landlords had supported tenants through the hardship the pandemic presented and pointed to statistics from one member agent showing more notices to leave were being issued because landlords want to sell their property than as a result of tenant rent arrears.
Mr Douglas said: "The data from one of our largest member agencies who manage just over 3,000 tenancies across Scotland shows in 2021 they issued 16 notices for arrears but 66 for landlords selling and in 2022, up until September, there were 18 for arrears and 69 for selling. Landlord selling notices are up from 33 in 2020. All roads lead back to supply and selling is one of the exemptions proposed in the legislation.
"It needs to be acknowledged that throughout the pandemic and beyond letting agents and landlords have worked extremely hard to maintain tenancies and keep tenants in their homes. For example a letting agent in Glasgow paused all rent increases, some landlords withdrew all rent charges or reduced amounts that were owed, and they have capped increases at five per cent for two to three years which they think is a reasonable response.
"Agents as a whole are not bartering on rent prices or offering to the highest bidder, they are checking at length a tenants' affordability and trying to be accommodating and find solutions as best as possible.
"We must remember the environment in which private landlords are operating in: higher costs to buy-to-let through the additional surcharges that have increased; higher interest rates; higher tax on rental income; they can no longer offset interest mortgage costs; changes to the wear and tear allowance; the removal of mandatory grounds for possession; the impending energy efficiency costs. All these things are playing into the cost factor for private landlords going forward."
Scottish Land & Estates wanted that the long-term consequences of the emergency rent freeze and eviction moratorium on the private rented sector could be felt for decades to come.
The rural business organisation, which represents some of Scotland's largest rural housing providers, said the new legislation will compound the systemic problems already facing the sector.
Stephen Young, head of policy at Scottish Land & Estates, said: "For many involved in the private rented sector, this is a watershed moment that will damage the provision of housing for years to come.
"The government has yesterday afternoon published a far-reaching bill on the private rented sector that it plans to rush through by Thursday with minimal scrutiny.
"It has reached a stage where it is no longer about landlords' rights or tenants' rights – it is about further ill-advised reforms from government that will shatter the ability of the rented sector to function properly and will ultimately dent the supply of housing.
"We recognise the effect inflation is having on every part of society and the difficulties it has created, particularly for vulnerable groups. However, the Scottish Government's provision of social and local authority housing has been falling substantially over recent decades and rather than fix the systemic issues that exists, it instead chooses to pursue populist policies against landlords.
"While this may increase the rights of current tenants in the short term, the decline in numbers of rental properties available will ultimately have a detrimental impact on future tenants and social mobility in Scotland as it becomes ever harder to find suitable accommodation."
Mr Young added: "We will scrutinise the bill closely but the reality of the situation is that the SNP-Green coalition will be able to vote it through, come what may – and the negative consequences may be felt for years to come.
"Even if it is passed in parliament, we will be asking our legal advisors to look at it and provide their view on whether it is compliant with other legislation. The Scottish Government has already said this is a complex issue and ramming it through parliament in three days is likely to create more problems than it solves."
Collette Miller, a partner in Harper Macleod's housing team, said the Bill does not provide social landlords with the certainty they might have been hoping for.
She added: "The effect of the Cost of Living (Tenant Protection) (Scotland) Bill for landlords is that they will not be able to proceed with any rent increases on 1 April 2023, because any rent increase notices served before that date are not valid. That being said, there is a small glimmer of hope that the Scottish Ministers could (in place of the 'rent freeze') introduce a rent cap instead. The Bill sets the initial permitted rate of rent increases at 0%, but the Scottish Ministers can introduce regulations under the Bill to increase that permitted rate, which could be up to 3% for the private sector (including mid-market rentals).
"The Bill also provides scope for the 'rent cap' to be extended beyond 31 March 2024, for a further six months or one year - to 30 September 2023 and then again to 31 March 2024. Whilst Scottish Ministers require to bring the measures to an end where it is no longer necessary or proportionate in connection with the cost of living, current economic forecasts would suggest that this is unlikely to apply.
"Whilst the Bill may provide some reassurance to landlords with regards to the ability to enforce decrees for eviction obtained prior to the legislation coming into force, together with the exceptions to the moratorium for antisocial or criminal behaviour and substantial rent arrears, there are aspects that are somewhat vague and will require further clarification.
"Time will tell how the rent cap and moratorium in evictions will work in practice and whether the objectives set by the Bill will provide sufficient balance between the interests of the landlord and tenant, but we suspect that landlords will not take a great deal of comfort from the provisions in the Bill."