Ferguslie Park children to receive visit from Santa this year
A visit from Santa Claus is perhaps the most exciting part of any child's Christmas, and over eighty children from Ferguslie Park won't miss out this year thanks to the kind-hearted team at the Tannahill Centre.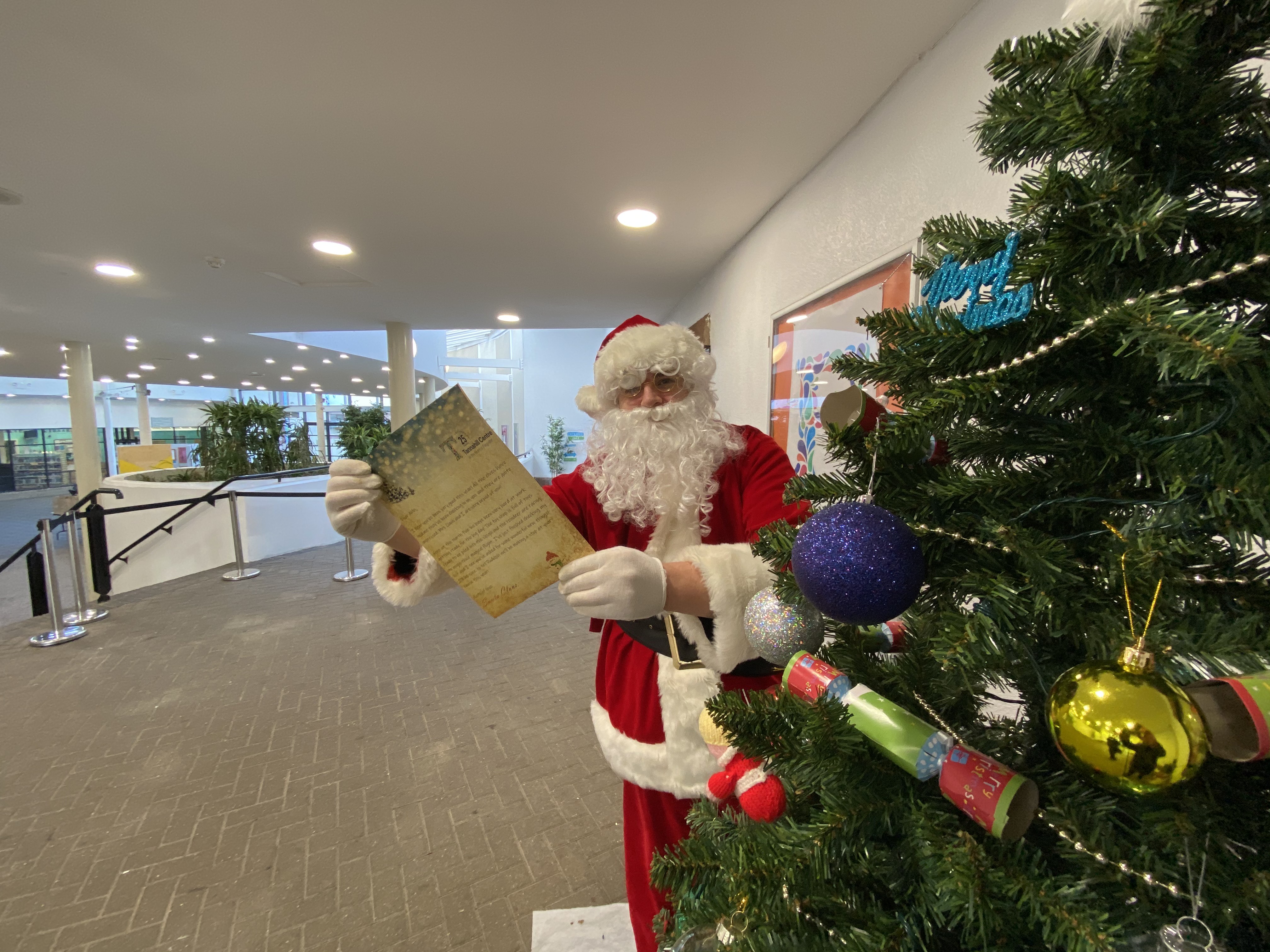 Earlier in December, staff at the Tannahill Centre set up a special north pole mailbox at the entrance of the community-hub and Santa himself posted a video on the groups facebook page inviting children from across Ferguslie to write to him detailing their Christmas wishes.
Jamie Mallan, business transformation manager at the Tannahill Centre, said: "We usually kick-off the festive season with a Christmas lights switch on in the Centre, and in the past we've also held our Christmas market and winter gala, but obviously due to the coronavirus, we've had to cancel those arrangements.
"We held a Light Up Ferguslie event instead where families from across Ferguslie switched on their Christmas tree lights at the usual time we switched ours on at the Centre – it was great seeing everyone from across the scheme get involved in a massive act of unity, but we still didn't want children to miss out on what is usually the best part of our switch on event – getting to see Santa!"
Staff at the centre have received over eighty letters from children living in Ferguslie Park. As well as asking for the usual toys, clothes and games a review of the letters also shows that the pandemic is weighing heavily on children.
Jamie Mallan added: "As well as the usual requests, it's clear that the pandemic is taking its toll on children. Many want the virus to go away and they are all missing getting to see their friends and extended family. We can't fix that, but we hope that a response to their letter from Santa will help bring back a little normality to their lives at a time of the year full of hope and excitement."
Staff, alongside volunteers will be delivering Santa's response to their letter alongside a selection box. Children will also have the opportunity to see Santa and have a quick socially distanced conversation from their garden in the days leading up to Christmas.