Ferguslie Park's Pride Picnic returns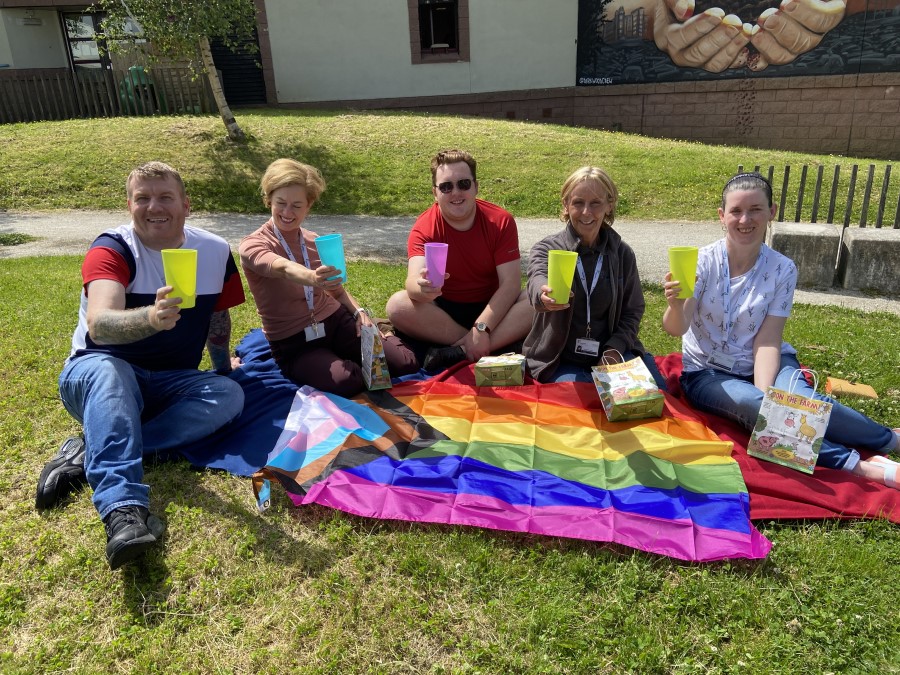 Ferguslie Park's Pride Picnic returns for its second year as the organisers plan on making the event an even bigger and bolder show of support to the LGBT+ community.
Organised by Ferguslie Park Housing Association's charitable subsidiary – the Tannahill Centre – the pride picnic will take place on Tuesday, 28th June 2022 from 1:30 pm till 3:30 pm on the Village Green next to the Tannahill Centre in Ferguslie Park.
Whilst last year's event was widely welcomed by the whole community, pandemic restrictions meant that activities and attendance was restricted to just 100 people. Now that these restrictions have been lifted, staff and volunteers are looking forward to involving a wider range of groups and organisations in the housing estate's second annual pride celebration. As well as the return of popular family activities from last year, Paisley Community Circus will be joining in the fun, adding a whole new carnival atmosphere to the celebrations.
A number of LGBT charities and support groups will also be in attendance to raise awareness of the services and support they provide to LGBT+ people and their families. This includes Equality Network, a national charity for LGBT+ young people. Other local LGBT+ groups are hoping to join the fun.
Other local organisations such as Ferguslie Park Housing Association, Darkwood Crew and the Tannahill Events Team will also be contributing to the day.
Jamie Mallan, business transformation manager at the Tannahill Centre, said: "We're all very excited to see the return of the Pride Picnic this year, and I am delighted that a whole host of other local and national organisations will be joining us to celebrate and show our support to the LGBT + community.
"Feedback on last year's event has been fantastic. Locals have told me they could never have imagined such an event going on in their own community growing up, that pride marches and LGBT+ events were something that took place in big cities away from housing schemes like Ferguslie Park. LGBT+ people don't just live in cities, they live in communities like ours and therefore it is the responsibility of community organisations like the Tannahill Centre to be allies to the LGBT+ community and show our support in every way possible – including visible pride events like our picnic."
The Tannahill Centre is a charitable subsidiary of Ferguslie Park Housing Association which manages over 500 homes on behalf of tenants across the Paisley housing estate. Both have recently embarked on the LGBT Youth Charter Mark run by LGBT Youth Scotland and are undertaking a wide range of actions to make their services more accessible and welcoming to the LGBT+ community.