Fife Council hails leadership award for head of housing
Fife Council has congratulated its very own head of housing services, John Mills, after he scooped the Excellence in Leadership Award at this year's Chartered Institute of Housing (CIH) Scotland Awards for excellence in housing.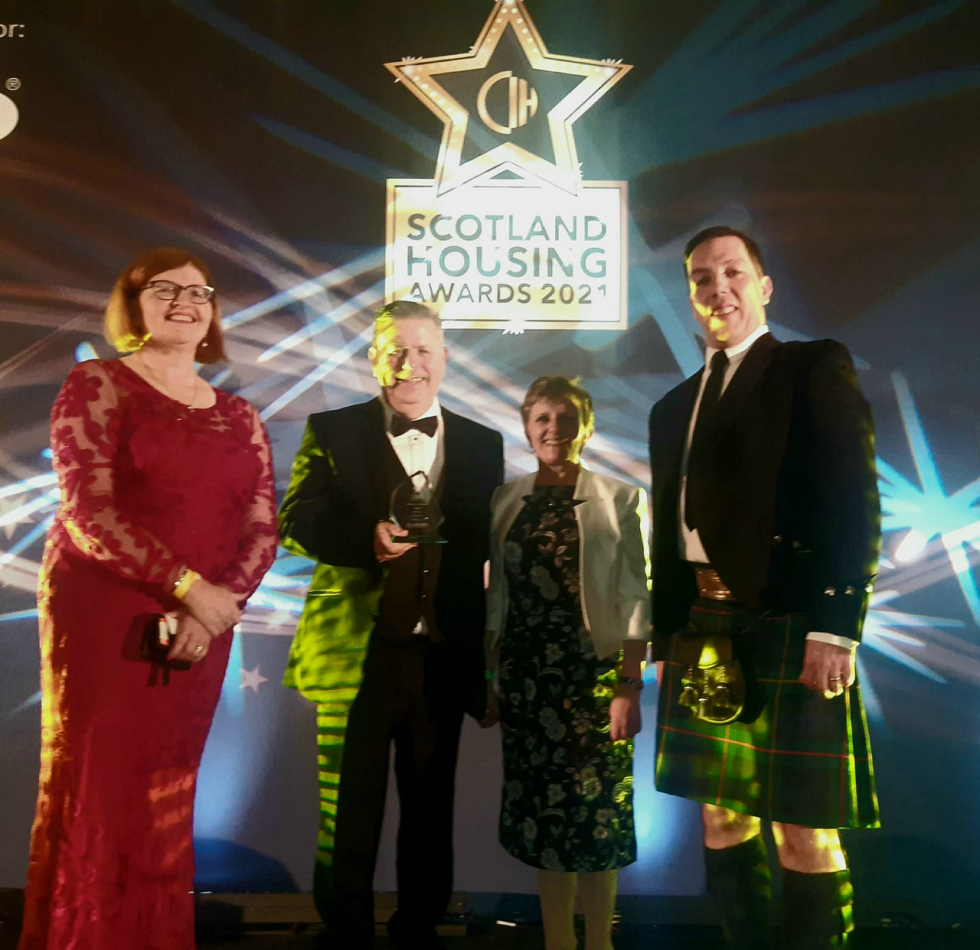 The Scotland Housing Awards recognise the creativity, passion and innovation of housing organisations and individuals across the sector.
Congratulating John on his win, Councillor Judy Hamilton, convener of the communities and housing services sub-committee, said: "This is a very well-deserved award for John who, for anyone who has worked with him will know, lives and breathes housing. His passion and enthusiasm for the subject are obvious every time he speaks.
"John has been an active member of the Chartered Institute of Housing throughout his career and has always had a keen interest in training and development, establishing Fife Council's Training Academy ensuring succession planning within the organisation.
"John was elected as the Association of Local Authority Chief Housing Officers (ALACHO) vice-chair in 2015 and as Co-chair in 2017. He has been a key part of ALACHO's leadership team for six years. Whilst there is no doubt about his commitment and effort to drive improvements in housing services in Fife, this nomination from his peers in ALACHO is in recognition of the outstanding leadership he has shown at a national level through the Housing and Rough Sleeping Action Group (HARSAG) and in particular in leading the work on developing Rapid Rehousing Action Plans.
"John's leadership, in his clear, methodical, gentle and personable, style has underpinned the groups effectiveness. In the context of the pandemic over the past 18 months this has been all the more impressive. Well done John, we're all very proud of you."
The other winner of the Excellence in Leadership Award was Ann Leslie from Lar Housing Trust.