Play park upgrade a 'priority' as part of new Kirkcaldy housing development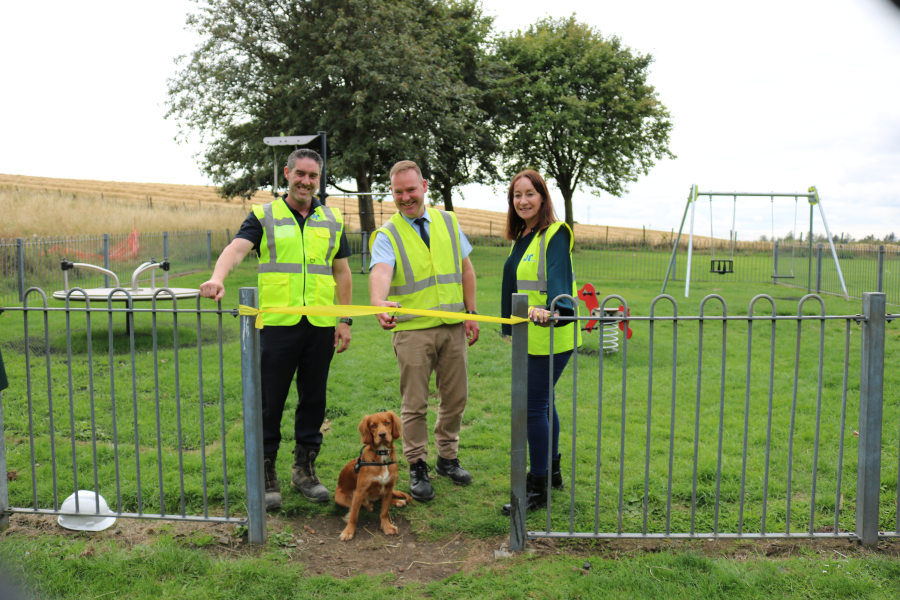 Fife Housing Group and building contractor The JR Group have continued their commitment to 'Giving Something Back' to the local Kirkcaldy community by prioritising the upgrade of a playpark beside their new development in Glen Albyn.
The two are working in partnership to deliver 49 much-needed new energy-efficient homes in the area and agreed to revamp a local playpark as part of the community benefits and planning requirements for the project, in an effort to preserve the natural environment around the new development.
Usually, additional commitments such as these are completed towards the end of the construction phase, however, both organisations were keen to give local children the opportunity to enjoy the playpark over the summer months and so decided to accelerate the upgrade, installing four new pieces of equipment and finishing the project in early August.
To celebrate the completion, Fife Housing Group's clerk of works, Douglas Smith, The JR Group's senior site manager, Chris Turley, and construction administration manager, Gayle O'Hear, came to cut the ribbon with guest of honour, Cody, Chris' spaniel and resident site dog.
Douglas Smith said: "It's terrific we were able to bring the construction of the new playpark forward and it's really nice being able to give the local kids some new play equipment that they can enjoy for years to come."
Due to be completed in Spring 2023, the development itself is part-funded by the Scottish Government and will make a significant contribution to achieving their ambitious new build social housing targets.