Finance ministers call for targeted action on soaring energy bills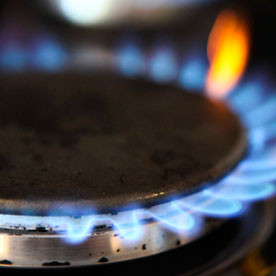 The UK Government is being urged by the devolved governments to fund its cap on energy prices through a windfall tax, not higher borrowing.
In a joint letter to the new Chancellor of the Exchequer Kwasi Kwarteng, deputy First Minister John Swinney is joined by finance ministers from Wales and Northern Ireland in calling for more targeted support to those impacted the most by the cost of living crisis.
They express their concern that more action is needed to prevent further hardship for households and businesses and say support "should be funded by targeting the windfall gains in the energy sector rather than passing on the cost through higher borrowing".
The Finance Ministers also call for additional funding to support vital public services in the face of rising prices, energy costs and wage pressures as devolved settlements are worth considerably less in real terms than last October when they were set.
The full letter can be read here.