Finnieston apartments approved by government after 'no planning determination' from council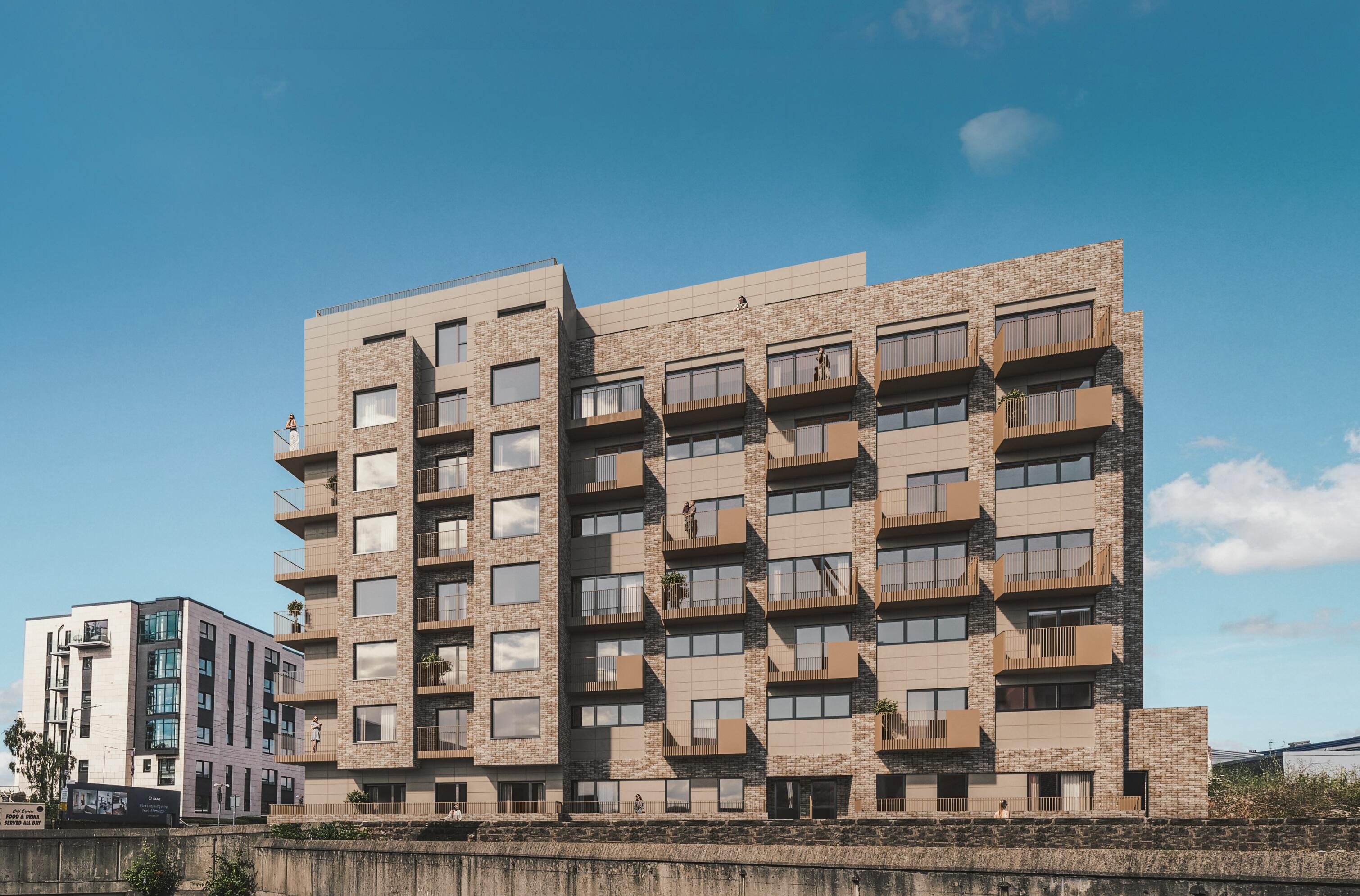 Nevis Properties has been given the green light for 59 sustainable apartments in Finnieston, Glasgow.
The eight-storey development at 131 Minerva Street will house one, two and three-bedroom apartments that share a large residents' roof terrace, a children's play area, secure parking, and electric vehicle (EV) charging units.
The brownfield site currently houses a vacant office building and associated car park. It sits in an area of significant urban regeneration with high demand for sustainable new homes.
Developer, Nevis Properties, which is part of Kelvin Properties, submitted its proposal to Glasgow City Council (GCC) in October 2021. The plans, designed by architecture studio Haus Collective, focussed on excellent design and high quality usable external space for residents, along with a low-carbon energy strategy in line with Glasgow's City Development Plan.
One year on from the submission, GCC had provided no planning determination, prompting INECI to launch an appeal on Nevis Properties' behalf, which then went to the Scottish Government to determine. The project was approved by the Scottish Government Reporter earlier this week.
Andrew Duncan, land director at Nevis Properties, said: "This is exactly the type of development that we believe is perfect for Glasgow – it will bring much-needed high quality homes onto a brownfield site helping to bring people back into the city, and promoting the use of more sustainable transport.
"It's unfortunate that the delivery of new homes on the site has been delayed due to the need to go through an appeal process. We're very glad that the Scottish Government profoundly agreed with the merits of our proposal, recognising the many benefits of this development for the people of Glasgow.
"We hope to work productively and collaboratively with Glasgow City Council in future to avoid the need for such appeals. We believe as a business we are well placed to help unlock the development potential from other brownfield sites within the city and in doing so help Glasgow meet its housing objectives."
HAUS director Murray Henderson added: "Nevis Properties' vision for Glasgow aligns with our design aspiration. We want to create buildings that are sustainable and breathe new life into underused urban spaces and brownfield sites. The Minerva Street building will use green technologies and our design promotes the physical and mental well-being of the new homeowners with private balconies and amenity gardens.
"We are looking forward to moving ahead with this project and committed to developing strong working relationships with all partners that will help bring more high-quality developments and much-needed housing to Glasgow in the years to come."
Each apartment will boast at least one private terrace or balcony while residents will enjoy two large, outdoor shared garden areas: a residents' garden and children's play area on level one, and a roof terrace with panoramic views across Glasgow, cooking facilities and a growing area.
The site, at the corner of West Greenhill Place, has excellent public transport links with the Exhibition Centre train station on its doorstep and nearby cycle paths. The bars and restaurants on Argyle Street, AKA the 'Finnieston Strip', and Glasgow city centre are just a short walk away.
A selection of properties will be priced at a level to cater for first time buyers, as well as attracting young professionals.
Work is set to begin on the project later this year.