Finnieston mixed-use development given green light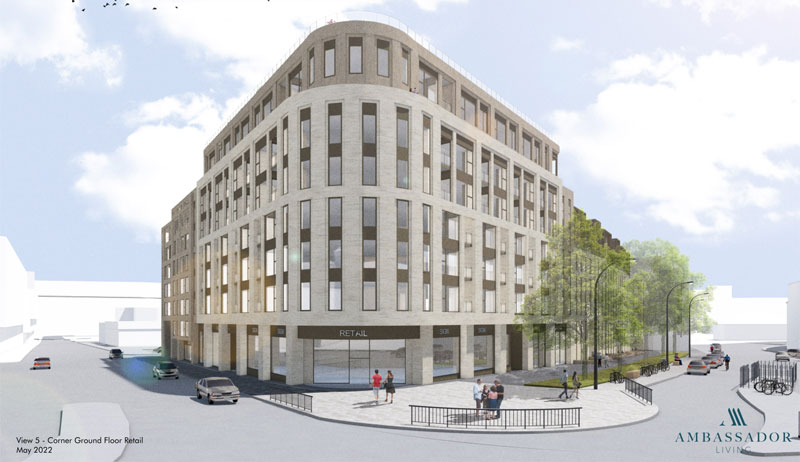 Plans have been approved for a new development of 132 apartments and retail space on the site of a Glasgow car park.
Ambassador Living submitted a detailed planning application in May for the creation of 132 apartments with six commercial units on the ground floor at the corner of Finnieston Street and Minerva Street.
The revised proposal superseded an earlier plan for 155 apartments and retail space at the site.
A decision on whether to approve a mixed-use development in Glasgow was delayed in September to allow councillors to visit the proposed site.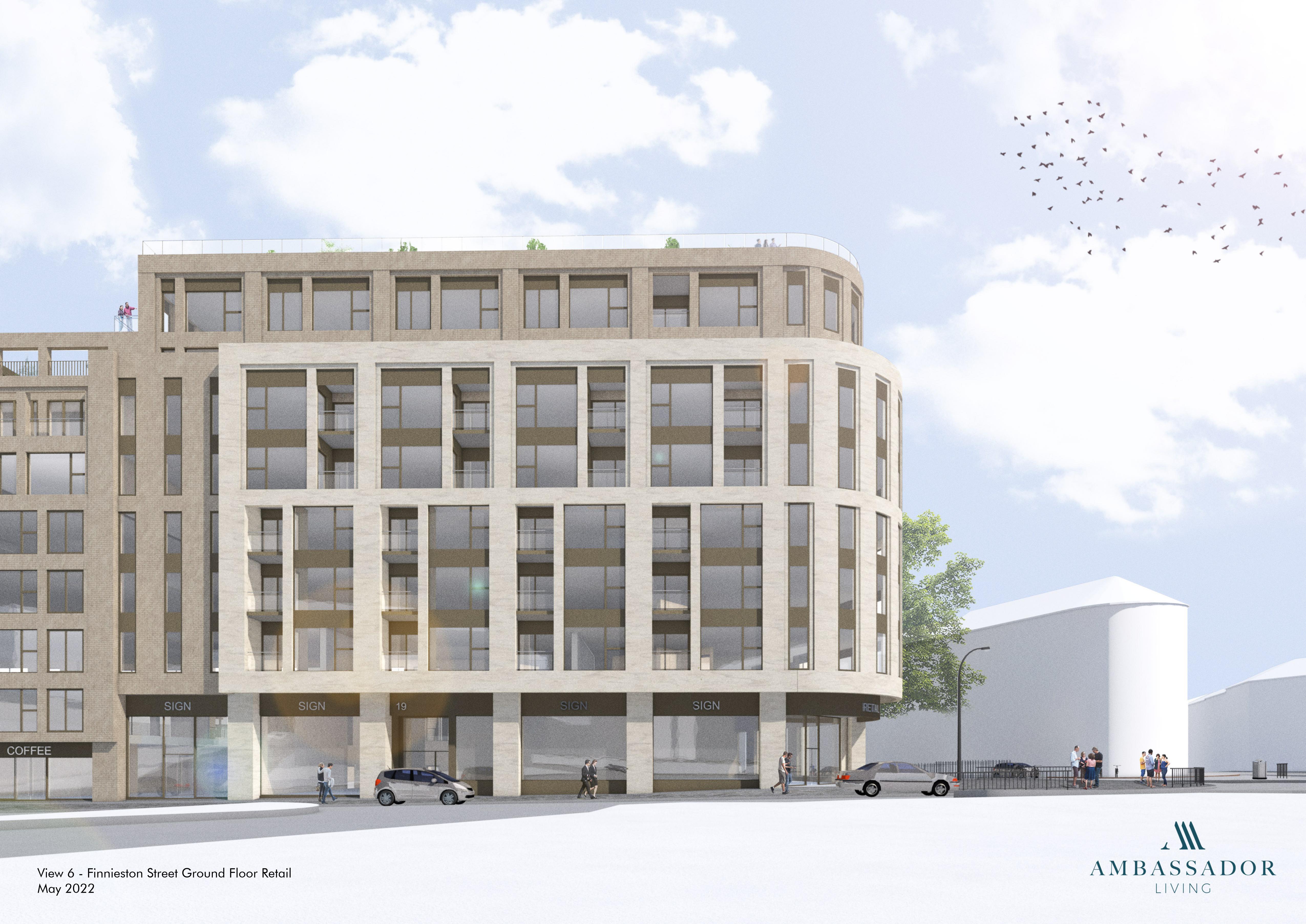 Nearly 300 public objections, including two from local councillors, had been received. Despite this, planning officials recommended the project could go ahead and, after the site visit, councillors decided to approve the application.
Named to reflect its New York City aesthetic, Ambassador Living said the West Avenue project is designed to reinvigorate the brownfield site with a landmark development.
The building would be located on the car park that currently serves two large retail units — Lidl and the former PC World outlet, which is vacant.
The empty unit will be knocked down and a car park for Lidl created on that land.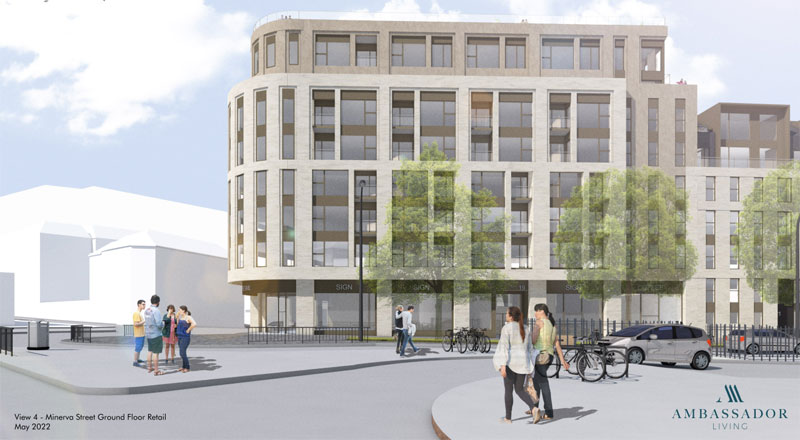 The Lidl building will be refurbished and provided with new frontage, towards Finnieston Street.
A report by planners ahead of the decision stated: "The proposed building is of a high quality design and uses natural sandstone as its principal elevation material to maintain the character of the St Vincent Crescent Conservation Area.
"The scheme respects the established building lines of the street (setting back to retain the existing trees).
"The proposed scheme, coupled with the G3 Abode development completed in 2011, combine to form a contemporary curved stone façade on the south side of Minerva Street that is scaled to be respectful of the listed buildings [opposite] whilst prominent enough at the corner to celebrate the node and strengthen the southern side of this key junction."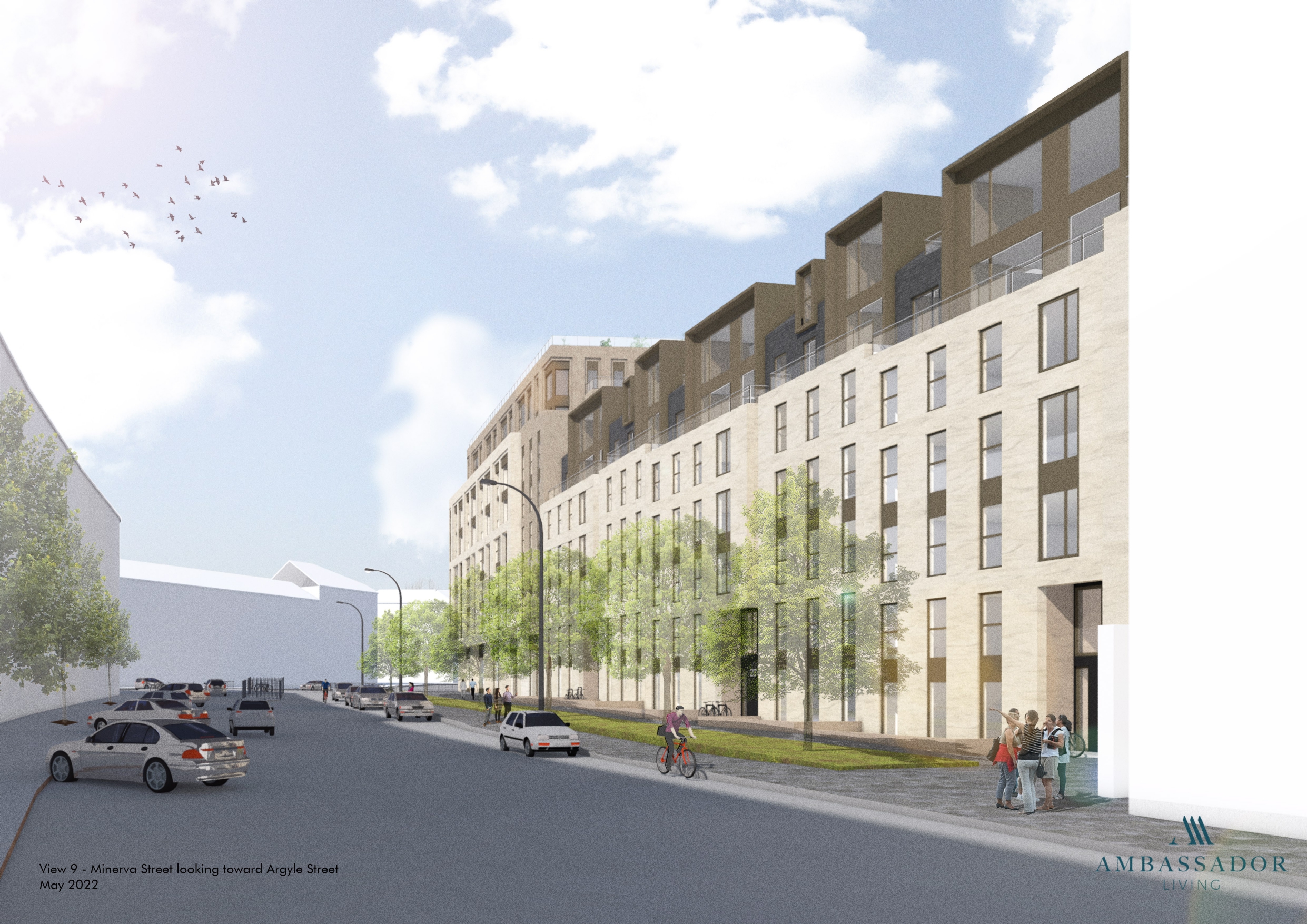 The developers will have to pay £97,500 to the council to compensate for the lack of open space.
Buildings will start at six storeys on Minerva Street before rising up to eight storeys on the corner at the Argyle Street junction then dropping to seven on Finnieston Street.
Gordon Coster, Managing Director of Ambassador Living said: "Finnieston is perhaps one of the most sought-after areas of Glasgow. The location of our West Avenue development is in a prime position to become the cornerstone of the thriving neighbourhood and we are thrilled to have such a positive determination from the committee which will allow us to bring our vision to life and bring positive addition to the local community.
"Our plans reflect modern living with a sympathetic nod to the site's history, bringing it back to its former glory and becoming a beacon as you enter into the popular West End."
Mr Coster added: "We aim to breathe new life into this area of Finnieston, transforming it into something pretty special for the people of Glasgow to be proud of."