Former Police Scotland offices marketed as housing development opportunity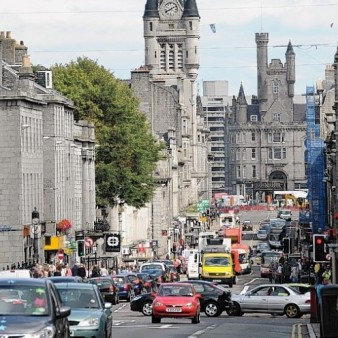 Former Police Scotland offices in the centre of Aberdeen are being marketed as an opportunity to build more city residential accommodation.
It is hoped the sale of Burgh House at 1-9 King Street will initiate a redevelopment in line with the aims of the City Centre Living Strategy report, which was commissioned by Aberdeen City Council and delivered by Savills in an attempt to significantly boost the number of people moving onto or near Union Street.
Detailed planning consent has been acquired for the conversion of the upper floors of the derelict former Police Scotland offices to 13 residential flats, with a rooftop terrace.
Following to Savills' report and its recommendations to the council last year, developers no longer have to pay affordable housing contributions if building fewer than 50 homes in the city centre.
The policy change, which aimed to draw 3,000 more people to live in the heart of Aberdeen, allowed an exemption on paying for affordable homes until December 31 2020.
Claire Crawford, Savills associate director and development agent, told The Press and Journal: "As demand for offices on the upper floors of Union Street continues to fall, conversion to residential offers a great opportunity to develop high-quality homes, improve the city centre offering and bring more residents to the city centre."