Fund opens to support grassroots dementia work across Scotland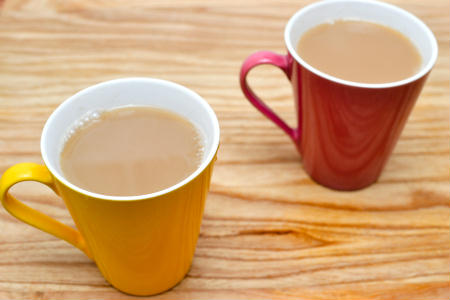 A new round of funding worth £145,921 is available for organisations across Scotland looking to offer grassroots, community-led support for those affected by dementia.
The 'Encouraging and Supporting Grassroots Activity Fund' is open to both new and established organisations and community groups, who can apply for awards of between £5,000 and £20,000 over a year.
The fund is being delivered by About Dementia and Age Scotland as part of a wider £1 million investment by the Scottish Government to support the growth of Dementia Friendly Communities and Meeting Centres across Scotland.
The initial strand of funding, Empowering Dementia Friendly Communities, saw five organisations across the country receive grants.
Sue Northrop from Dementia Friendly East Lothian, one of the successfully funded organisations, explained how their grant would be used to make a difference to people affected by dementia:
"We are so grateful to About Dementia and the panel for the grant. It will help people with dementia and unpaid carers, communities and professionals to work together to make the communities better places to live. The project will play an important role in supporting work with community Health and Well Being Groups in Dunbar and Musselburgh and East Lothian Health and Social Care Partnership to develop Meeting Centres across the county."
This round of grants are available to smaller, grassroots organisations looking to provide community-led support for people affected by dementia. Applicants should demonstrate that proposed activities will:
Address gaps in support for people with lived experience of dementia in a local area
Enable the ordinary by removing barriers for people with lived experience to get together and take part in groups and activities
Trial new approaches and activities that will empower people with lived experience of dementia
Support intergenerational activity – this could mean working with young carers of people living with dementia or generally including young people within the community
The fund criteria and application process have been co-produced by the About Dementia team and a panel of people living with dementia and unpaid carers. These individuals have played a crucial role in how the fund works and are continually involved in the ongoing assessment and decision-making process.
Mike Cheung, a panel member who lives with dementia, added: "My experience of being involved in this co-production has been a new and exciting one, having never been involved with a process like this for funding applications. It was a good platform for us to share ideas, listen to each other, and engage in valuable discussions.
"My message to groups and organisations about the funding is that their applications will be fairly and thoroughly assessed by the panel of lived experience [members] and About Dementia team. The panel will spend a lot of time to look at the merit of each application and will give valuable suggestions to help out with each."
Kainde Manji, head of dementia at Age Scotland, commented: "The pandemic has showed the amazing things that can be achieved when people come together around a common issue. When many services closed down, community groups and voluntary organisations stepped up to help neighbours stay connected. Now things are moving back to normality for many, we want to capture some of the good that came from the pandemic and make it sustainable, which is exactly what this fund will enable.
"We are so proud to have been able to work with a group of people living with dementia and unpaid family carers to design this fund from the bottom up. Who better to tell us what should be prioritised, than the people who will benefit directly? Their passion and commitment to supporting and enabling people with dementia to thrive in their communities has been thoroughly infectious.
"We're keen to hear from community groups the length and breadth of Scotland, so please get in touch with the team if you have any ideas. We can't wait to hear from you."
Applications will close on 5:00pm on Wednesday 24th August 2022. For more information on the fund, requirements and how to apply, please visit the website.