Fundraisers to Sleep Out and speak out against homelessness in Fife
Fundraisers across Fife are preparing to brave the cold for Bethany Christian Trust's 50th Sleep Out event on March 8 to raise money in support of Scotland's homeless.
The Bethany Big Sleep Out, which will be held this year outside Holy Trinity Church in St Andrews, has raised over £400,000 in the past 17 years with more than 2,000 participants sleeping out to raise much needed funds and awareness of the crisis of homelessness in Scotland.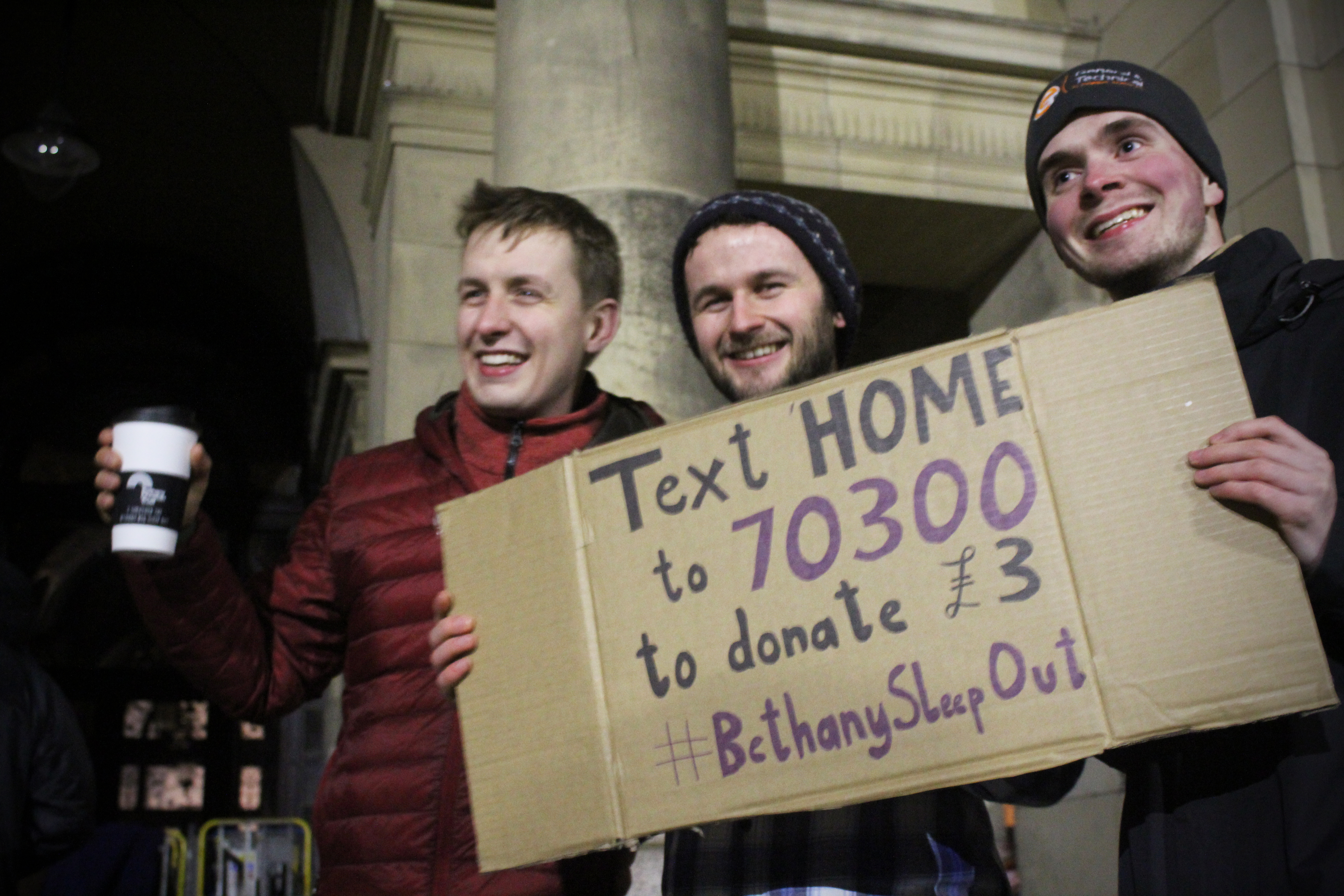 All the money raised from the event will go towards the charity's winter work with the homeless, including the Care Shelter. Bethany's Winter Care Shelter provides a hot meal and a safe place to sleep for those with nowhere to go during the coldest months of the year.
Since 2002, sleep out participants have been involved in 47 Sleep Outs across nine locations in Scotland to raise money for Bethany's life-saving work. This year, fundraisers can choose to sleep out in Edinburgh, Glasgow or St Andrews taking the charity to 50 official Sleep Out events.
While temperatures may be low, team spirit is sure to be high at the Sleep Out this year, with hot soup, drinks and snacks available to participants throughout the cold night.
Urging the local public to take part, events team lead at Bethany Christian Trust, Mairead Macleod, said: "With this year marking Bethany's 50th Sleep Out, we're very excited to see lots of supporters already signing up to take part, but we still need more people to brave the cold and join us! The night is a fantastic opportunity to sleep out and speak out against homelessness as it puts the daily struggles faced by homeless people very much into perspective. The Bethany Big Sleep Out is as much about raising awareness of the crisis of homelessness as it is about raising money to support Bethany's work."
Alasdair Bennett, chief executive at Bethany Christian Trust, said: "The Big Bethany Sleep Out is our biggest event of the year and raises vital funds for our cause. It's a fantastic opportunity to do something amazing for those who need a little bit of kindness and support.
"Whether you get your friends and family together or choose to go it alone, join us in a nationwide sleep out to end homelessness, one person at a time."
Established in 1983, Bethany Christian Trust supports over 7,000 people across Scotland.
The Care Shelter initially started in 1996 as a two-week pilot and is run by a small team of staff and relies on around 1,000 volunteers from churches across the Lothians.