Further interim interdicts granted against Serco evictions
Glasgow law centres, advice agencies and charities have come together to prevent the eviction of Glasgow asylum seekers.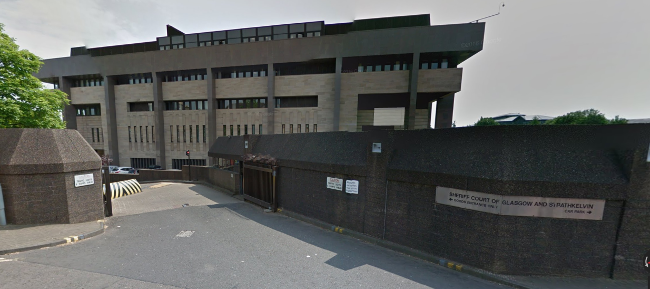 Private housing provider Serco sought to begin a series of lock-change evictions at accommodation housing more than 300 asylum seekers in the city last week.
Sheriff Platt at Glasgow Sheriff Court granted two interim interdicts against Serco Limited and Compass SNI Limited on July 11 to prevent asylum seeker clients of Govan Law Centre (GLC) from being lock-change evicted.
Three further interim interdicts against Serco were granted by Sheriff A Miller the following day.
Govan Law Centre's principal solicitor, Mike Dailly, and advocate Julius Komorowski appeared for the law centre's clients over the respective days.
GLC has set up a fast track partnership with Positive Action in Housing to ensure that any person threatened with an impending lock change eviction has access to a solicitor to seek an interim order to prevent eviction without a court order, and preserve the status quo until the issue can be decided by Scotland supreme appellate court.
The law centre has a team of solicitors and managers dedicated to the service including Lorna Walker, Candy Walker, Christine McKellar, Laura Simpson, Agnes Maxwell-Ferguson, Laura Brennan, Claire Cochrane, Sally Mair and Mike Dailly.
The new interdicts come after a coalition of charities urged Serco to bring an end to its evictions until the legality of the action is clarified in law.
Earlier this month the Legal Services Agency (LSA) successfully obtained Interim Orders from Glasgow Sheriff Court in five cases to temporarily stop the eviction of five asylum seekers. More interim interdicts were secured last week by LSA as well as by immigration and human rights law firm Latta & Co.
Further court actions are expected in the following weeks by Shelter Scotland and other agencies.
Govan Law Centre stated: "The fact that our network of law centres, advice agencies and law firms have to raise all of these sheriff court actions is regrettable given that our client's Inner House appeal has been fast-tracked to take place on 28 August 2019.
"This appeal will settle authoritatively the question of whether Serco's policy of eviction without a court order is lawful in Scotland. The outcome will be legally binding across Scotland. Serco has been asked to halt its lock change programme pending the outcome of this appeal but so far has refused to do so."
Positive Action in Housing is providing an emergency response service for people facing evictions. Anyone facing eviction, or their adviser, is advised to call 0141 353 2220.
The charity also runs a scheme, Room for Refugees, to offer refugees a place to stay if they no longer have recourse to public funds.
If you live in Glasgow and have a spare room, you can register at www.roomforrefugees.com and Positive Action in Housing will contact you to match you with someone who would otherwise be destitute and homeless.
Positive Action in Housing has also launched an emergency appeal to help support people who are affected.