Future housing exhibition wraps up with visit to Galashiels
An exhibition which invited people from across Scotland to contribute their views on the future of housing finished with a workshop and exhibition in Galashiels this week.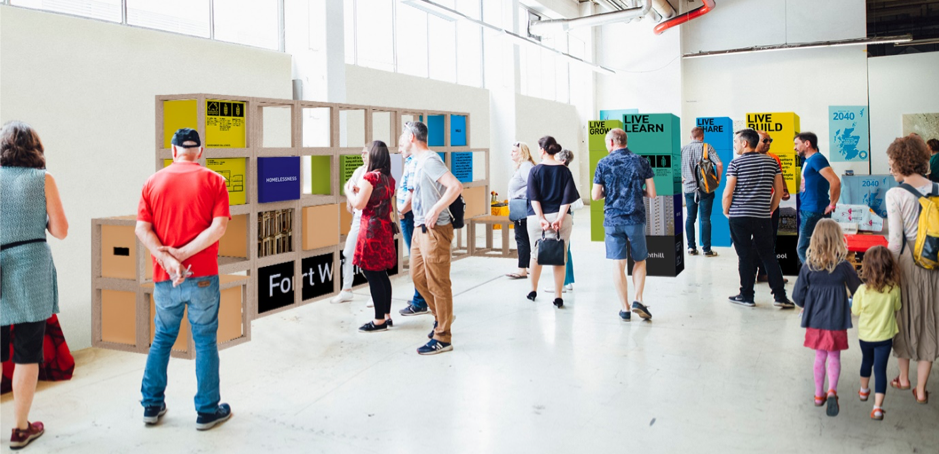 The Present Voices – Future Lives exhibition asked communities across Scotland what they think our homes and communities should look and feel like in the future.
After criss-crossing the country over two months, visiting 12 communities to hear their views on the future of housing, it reached the Borders on December 16 and was visited by Aileen Campbell, cabinet secretary for communities and local government.
After her visit, communities secretary Aileen Campbell said: "These exhibitions have been a creative and interactive way to imagine how our homes and communities should look and feel in 2040, and the choices we have to get there. It was great to hear the views of the pupils and community members in Galashiels and from across the country.
"Housing has a vital role to play to meet many of our ambitions for Scotland, including eradicating child poverty, homelessness, ending fuel poverty alongside tackling the effects of climate change and promoting inclusive growth.
"The Scottish Government's ambition is that everyone in Scotland should live in high quality, energy-efficient homes that are affordable and that meet their needs. We also want to ensure we have a housing system that is dynamic and resilient enough to respond to future changes, and can help to address the number of challenges we are facing, including an ageing population and a global climate emergency.
"Now is the time to reimagine our housing system, and to do that, we want to continue to build on the collective wisdom and expertise from across the wide and varied housing sector and from communities across Scotland. We want to hear people's views on our draft vision and principles for 2040 and their ideas for how to make them a reality. The views gathered during the housing exhibition, and our ongoing Housing to 2040 consultation, will help shape our vision and route map to 2040."
Chris Stewart, architect-director of Collective Architecture – the architecture practice involved in creating the exhibition, added: "It has been a great experience to meet and hear from so many different voices from right across the country – from the Borders to Orkney and all the places in between.
"At each venue we have hosted workshops with school pupils to get their perspective on their future homes. We've had an amazing 400 pupils contribute their thoughts. We've then opened the exhibitions to the wider community to hear from people of all ages."
The interactive exhibition was curated and designed by Edinburgh University's School of Architecture and Landscape Architecture (ESALA), Scottish architects Collective Architecture and Peak15 Design, together with filmmaker Chris Leslie and Sandy Halliday of the Gaia group.
The exhibition supports the Scottish Government's wider engagement on the Housing to 2040 vision. The views collected through the travelling exhibition and consultation will help to inform the Scottish Government's final vision and route map for housing over the next 20 years, which it is aiming to publish in summer 2020.