Gavin Yates: Eviction ban extended – still more action needed
In the wake of a further extension to the ban on evictions, Homeless Action Scotland CEO Gavin Yates argues that increased government support for those with a genuine reason for an inability to pay rent should be embedded in law.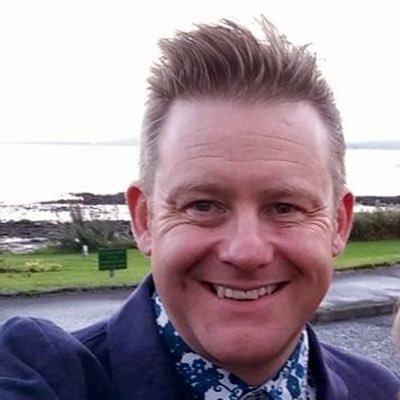 Everyone at Homeless Action is delighted to see the eviction ban extended again by the Scottish Government. Sincerely, well-done SG!
At the most recent Homeless Prevention Strategy Group – just before Christmas – the Minister, Kevin Stewart heard again how important it is to provide support and help to tenants at this difficult time. The plan is for amendments to be laid in Parliament next week and hopefully, MSPs will get this 'on the 'books' as quickly as possible. For fuller details, you can read this which lays out more of the process.
The ban should last until the end of March and will apply in all but anti-social behaviour and domestic violence cases.
It is becoming clear that the Covid emergency is testing the ability of people to maintain a home more than anything that has ever hit us in the past. Literally, millions of people have had restricted incomes for months, with furlough only helping so much, and far too many people now relying on Universal Credit as their income stream.
I don't think any serious commentator can say that the world will back to normal on March 31, 2021, and even when every vaccine has been administered the road back to even the same economic uncertainty we had before will be a long one.
Let's remember, even before Covid-19 we had unacceptable levels of homelessness with hidden homelessness a hideous blight on our communities. The idea that we can just 'go back to normal,' even if we considered such a low bar to be acceptable, makes little sense.
It is clear to me that increased government support needs to now be embedded in law, including stopping evictions on economic grounds when there is a genuine reason for an inability to pay.
Before Covid, it was remarkable that when you examined the Scottish Housing Regulator's statistics some local authorities and housing associations used eviction completely disproportionately, whilst others clearly tried harder to work with tenants to sustain tenancies.
Unless we want to go back to the 'revolving door' of temp tenancy- tenancy- eviction and back round again, then some form of compulsion to support renters must be introduced. We face harsh economic times, and this needs bold and decisive leadership.
Also, mortgage companies need to realise that repossessions damage their business as well as damage lives and they will need to be realistic about individuals' circumstances for many years to come.
Evictions and repossessions should be a last-ditch event only initiated after everything else that could have been put in place has been.
At the start of Covid, the fair and decent demand that rough sleepers were brought in from the cold was heeded. Now, we must ensure that the same clamour comes to ensure that people aren't moved around the housing system from housed to temporary accommodation and back again because the economic systems of the world collapsed.
Homeless Action Scotland is a national membership organisation for homelessness in Scotland