Glasgow charities call for homeless shelter to open early amid cold snap
Charities in Glasgow are urging Glasgow City Council to open its winter shelter early after a cold snap has caused temperatures to fall below freezing.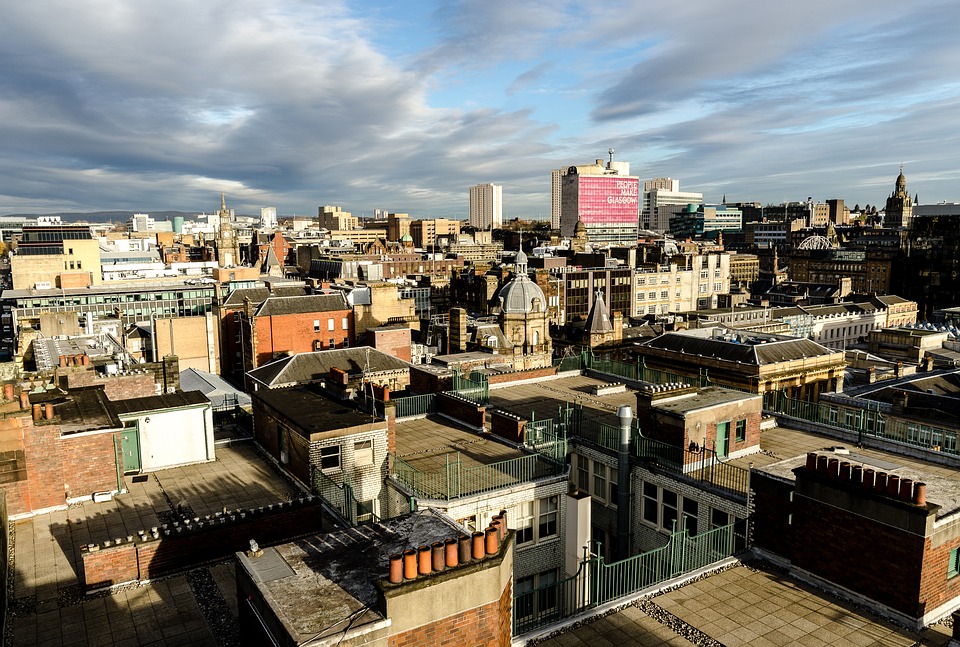 The calls arrive after a man, who was believed to be homeless, died on Sunday after being discovered in a car park in the city centre.
Temperatures in Glasgow fell to -8.1C on Sunday and -8C on Monday night.
As it currently stands, Glasgow's night shelter is not due to open until December 1st.
Street charities have said that Glasgow City Council is "failing" its homeless population after nearly £3 million of budget cuts to services for homeless people were instated on October 1st.
These cuts affected 970 temporary properties managed by service providers for the council across the city, and equate to the loss of 99 beds.
Glasgow's Health and Social Care Partnership has argued that whilst the man's death was a "tragedy" to the best of its knowledge it was not directly related to the provision of the temporary shelter service.
Simon Community Scotland, one of the organisations employed by Glasgow City Council to provide services to homeless people, said its supplies were running worryingly low.
The charity plans for the coldest weather to come in February in March, so the recent low temperatures have been challenging.
Hugh Hill, director of services, told the BBC: "We are rapidly going through our stocks of winter supplies - thermals, sleeping bags etc. We are flying through them and we are not due to launch our appeal until December."
The Glasgow Winter Night Shelter opens on 1 December until 31 March and will be operated by Glasgow City Mission on behalf of the council and several other partner charities and agencies to provide overnight emergency accommodation.
Help The Homeless is an organisation which provides food, clothing and practical help to rough sleepers. Anton Reilly runs the charity and believes the problem will only get worse. He said: "The man that died has been let down by the system that's clearly not working. There's a lot of angry people out there today blaming the council for not doing more - closing more hostels and slashing services.
"The problem will get worse and this won't be the first death in these coming weeks. It angers and upsets me that this is still happening."
A spokeswoman for Glasgow's Health & Social Care Partnership, added: "This tragic case is not - to the best of our knowledge - related to the provision of this service."
The homelessness charity Crisis said that while the detailed circumstances surrounding the man's death in Glasgow remained unclear, there was a wider failure by society to address the issues that lead to homelessness.
Crisis Scotland director Grant Campbell told the BBC's Good Morning Scotland it was likely "society didn't fail this individual last night or the night before but just over the past 10 years, 15 years, 20 years".
He added: "Statistically we find out that often people who are stuck on the streets have been through sometimes a life of care, have been in and out of prison, often struggle with mental health issues.
"Society has a touchpoint with an individual for many, many years and occasions - so this failure wasn't just at one point but was for a prolonged period of time."
Mr Campbell said he believed temporary shelters were "not the solution".
He added: "There is great compassion in society to say we want to do the right thing for people and that often leads us to build shelters.
"However, the real challenge, if we really want to find solutions, is actually to look at housing. Each year we say 'we don't have enough housing, let's put a shelter in place', the temptation to grow shelters means we will fill more of them and they go on for longer.
"Next year we could have two or three and not move away from that. We have got to keep challenging the Scottish Government and local government to do more regarding housing and look for other solutions, which there are."