Glasgow approves next stage of canal-side quarter development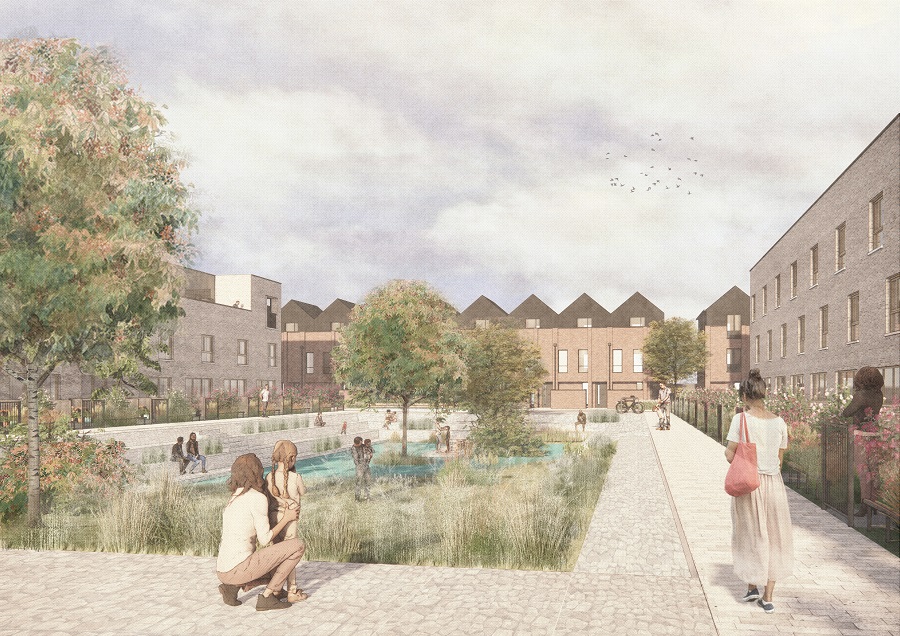 Glasgow City Council has approved plans for nearly 80 three-storey houses to be built in the second stage of the huge canal-side quarter in Dundashill.
A total of 62 three-bedroom houses and 16 four-bed properties, plus a communal sunken garden will be built.
The first phase at Dundashill involves around 90 properties by West of Scotland Housing Association for mid-market rent, reGlasgow reports.
Bigg Regeneration, a joint venture between Scottish Canals and PfP Capital, proposed plans for the homes to be built on platform 4a at Dundashill, where around 600 homes are to be built on the site of the former Diageo distillery.
All homes will have back gardens and roof terraces. There will be one car parking space per dwelling on street, and additional visitor spaces spread out.
A design document included with the application stated: "The proposals reflect the ambitions of Bigg Regeneration and will continue to build on the commitments already realised at Dundashill, to promote this as an emerging canal-side, distinctive, urban living quarter.
"There is a strong belief in high quality, crafted architecture, public realm and landscape that is well connected to its local and wider context. Bigg Regeneration is proposing to deliver housing that responds to the daring and distinctive character of this emerging new place."
The design statement concluded: "A key potential of platform 4A is that it sits atop Dundashill, affording expansive light quality and views across the city in all directions, as well as providing the opportunity for a centrally located community garden. The designs look to optimise on these features, through orientation, terraces and large openings."