Glasgow City Council hosts refugee homelessness event
Glasgow City Council and the Scottish Refugee Council (SRC) hosted an event on the impact of homelessness on refugees yesterday.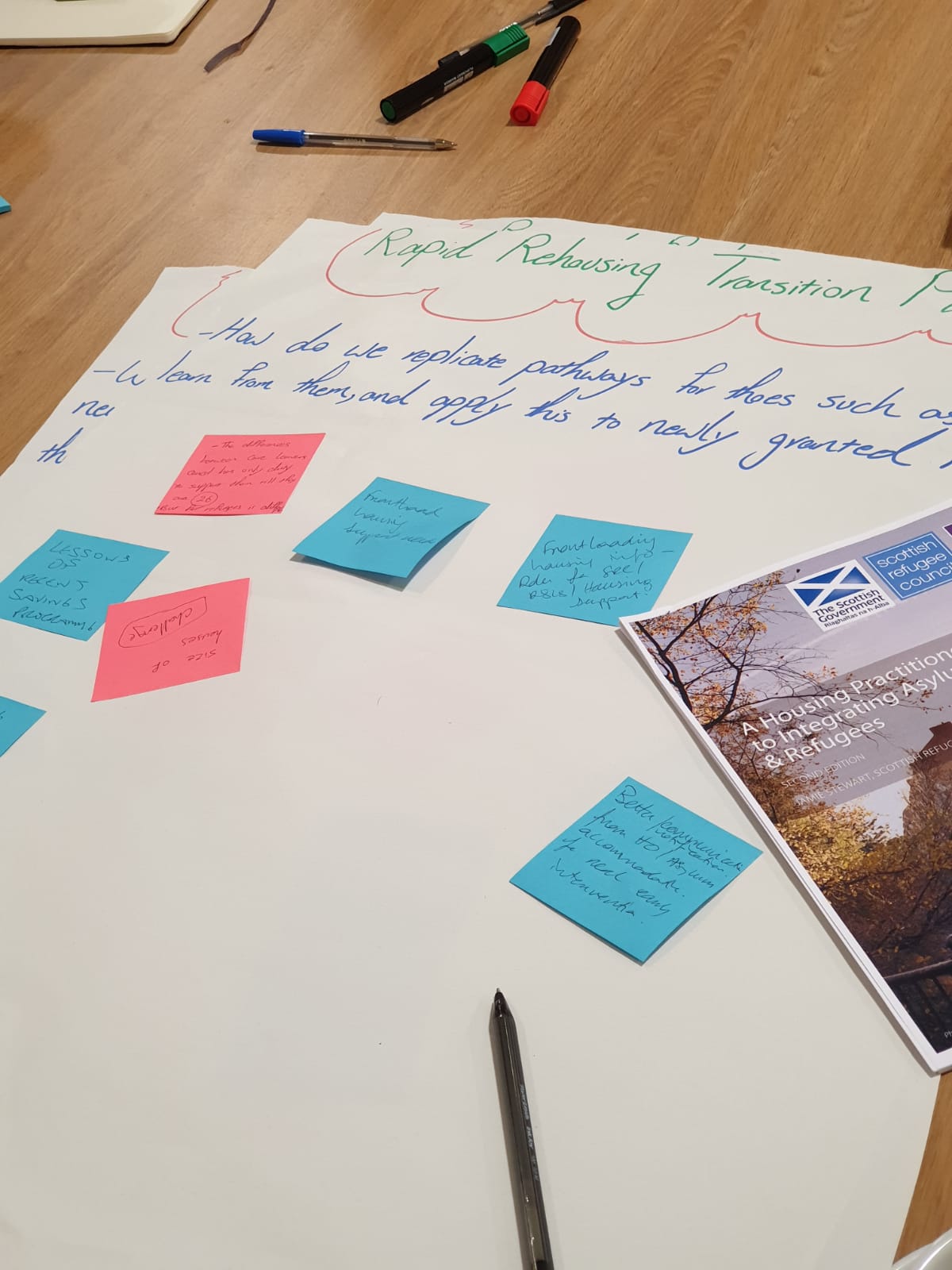 Practitioners from across the sector met to discuss key issues in homelessness for refugees in Glasgow.
Issues such as the UK's long-established asylum dispersal system, which has seen an increase in Glasgow in the number of homeless applications from refugees.
A total of 14.7% of live homeless applications in Glasgow are from newly granted refugees who are made homeless are systematically made homeless. Within this, families are now the largest single group accessing SRC's integration service, with single people comprising 39.9% of new cases compared to 69.5% in the previous year.
Families with children make up 58.85% of the people the Scottish Refugee Council saw from April 2018 to September 2018.
Refugees are most at risk of homelessness during the 28 day 'move-on period' that follows a successful claim for refugee protection. SRC works intensively to support people during this critical time and continues to within New Scots Strategy to establish practical steps for early interventions for refugees, and support refugees to suitable housing.
This includes a need for strong partnership working between the Home Office, the Asylum housing provider, SRC, GCC Homelessness services and housing support providers.
There was a consensus throughout all discussions that there were opportunities to improve current policy and practice to support refugees move into settled housing.
Practitioners had wider discussions around the role housing plays in integration. Housing is a fundamental element of the integration planning process; SRC integration advisors work with new refugees to develop personal integration plans that reflect this.
On the day, practitioners and senior staff identified key actions to work for those supporting refugees going through the homelessness process. Representatives from housing associations such as New Gorbals, Southside and River Clyde Homes and Glasgow Housing Association spoke about refugee issues alongside homelessness caseworkers, support providers from Loretto and Turning Point and SRC staff.
Key issues were identified across discussions, and the various stakeholders will take these issues forward.
Jim Kearns, service manager for homelessness, Glasgow City Council, said: "Homelessness Caseworkers, Support Providers (Loretto and Turning Point and Housing Association staff are key to getting positive outcomes for refugees. We will work to ensure that an offer of housing is as rapid as possible, and look to make sure that our default is an offer of settled accommodation first."
Elodie Mignard, programme manager at Scottish Refugee Council, said: "We were delighted to have practitioners from across the housing sector involved in planning homelessness prevention for newly recognised refugees. Adding a valuable contribution to seeking solutions that work for refugees and practitioners."