Glasgow fears impending rough sleeping crisis over Home Office asylum plan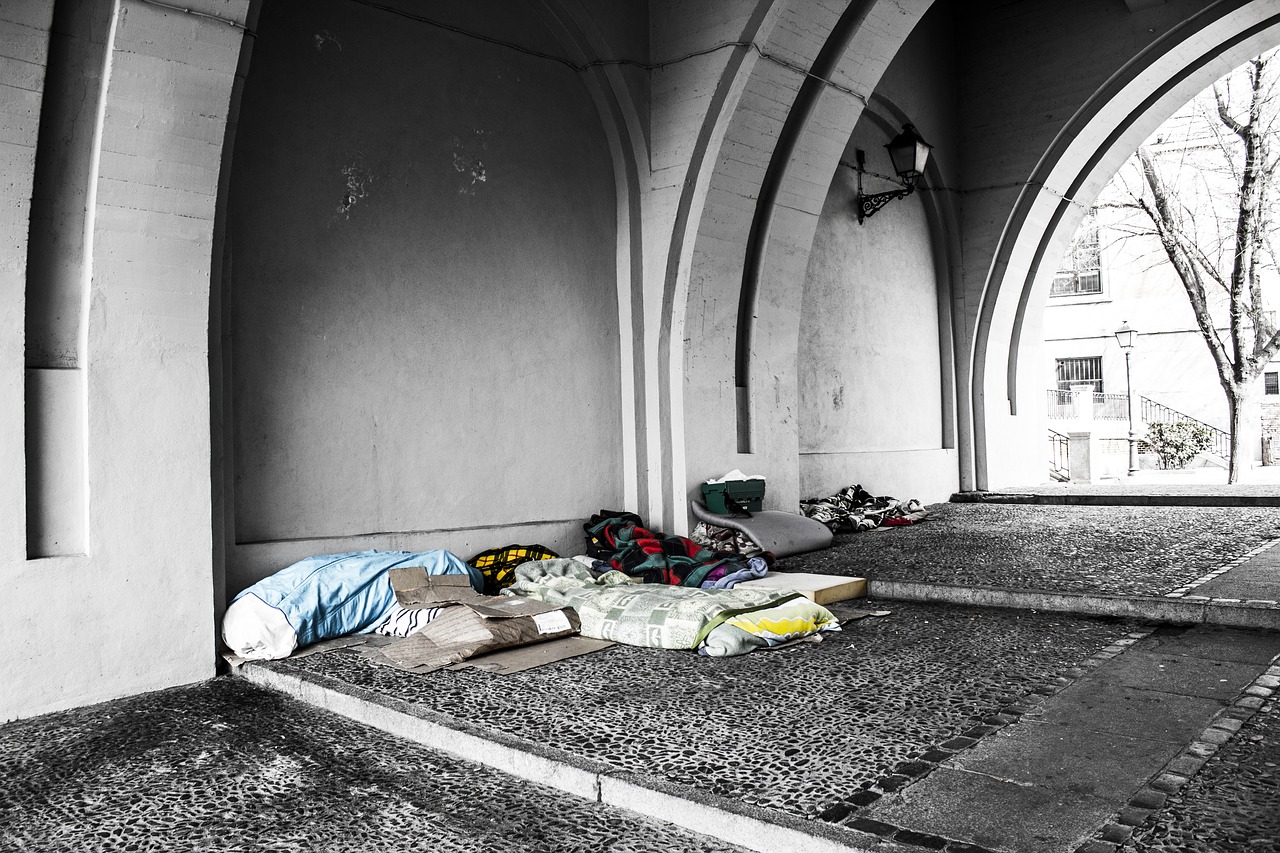 Glasgow's stretched homelessness service could reach crisis levels after a decision by the Home Office to speed up thousands of asylum claims, it has been warned.
Councillors at an emergency meeting in the City Chambers yesterday morning heard that around 1,400 people are likely to be granted asylum within Glasgow by the end of this year.
Glasgow City Council has expressed concern that if the services can't respond to the resulting increase in homeless applications, set to cost the local authority more than £50 million, then many of those would be left sleeping rough.
In a report to councillors, Annemarie O'Donnell, the council's chief executive and Susanne Millar, chief officer of the Glasgow City Health and Social Care Partnership (HSCP), said: "As a result of the Home Office decision, the number of people likely requiring homelessness assistance will increase and the HSCP's Homelessness Service will find it exceedingly challenging to meet the additional demand.
"In April this year, more than 600 positive decisions were made in Glasgow which required a major response from our asylum refugee team.
"This figure has since translated to increased homelessness applications and an increase in the use of hotel and B&B placements, particularly for single males."
Susan Aitken, leader of Glasgow City Council, described the Home Office plan as "devastating" and said the "unmanageable" cost of more than £50m would cause suffering among thousands of people.
She said: "The Home Office is embarking on a course of action which will be devastating for refugees and for cities across the UK.
"For Glasgow, a sudden cost of around £50m is simply unmanageable and the suffering caused to thousands of people who will suddenly be pushed into destitution is simply unimaginable.
"I want to see people humanely treated by the asylum system. Refugees and immigrants have enriched Glasgow's culture for centuries and I am so proud that people want to make their home here. But this unstructured, unplanned and ill-conceived action will cause massive harm to people and to institutions across the country.
"The Home Office is doing this as a cover to their failure; they want to free up space in the North of England and Scotland to allow them to empty hotels in the South. They hope this will convince their voters they are getting a grip. Out of sight, out of mind is now the entirety of their asylum policy.
"Even at this late stage we can work with the Home Office. They need to do this in a planned and structured way and they need to provide cities with the resources to manage this. The human and financial cost of their current course is simply too much."
Positive Action in Housing, a refugee housing charity based in Glasgow, is urging immediate action to prevent the destitution of the vulnerable individuals.
Robina Qureshi, director of Positive Action in Housing, said: "We are worried because newly granted refugees will have as little as 7 days' notice to leave their asylum accommodation. Yet it takes 56 days just to access Universal Credit. And we already have a homelessness crisis in Glasgow, with more people placed in hotels, guest houses and temporary furnished accommodation. We believe this is the same picture in towns and cities with significant asylum populations across the rest of the UK.
"To minimise wholesale destitution on the streets of Glasgow, we would urge the Scottish Government to immediately implement a Scotland-wide 'rent-a-room scheme,' similar to the one operating in England, to encourage more people to rent out space in their homes or properties. This provides £7,500 a year tax-free to owners and tenants.
"With a cost-of-living crisis going on, many Scots would welcome extra tax-free income to pay their household costs while opening their doors to someone in need. The refugee individual or family can then claim universal credit which is paid by the UK government until they find work. People will also need help to find work, and that would benefit the whole country in terms of increasing the tax base."
Ms Qureshi further highlighted the need for long-term solutions, adding: "The Scottish government should consider allocating funding to social housing providers to develop and build 'tiny homes.' These measure as little as 400 square feet, cost less than a traditional house, occupy less space, and are better for the environment.
"In January 2024, we will be implementing a similar 'rent a room' scheme for over 3,000 volunteer hosts in Glasgow, Greater Glasgow, Edinburgh, and elsewhere in Scotland. Otherwise, in the absence of innovation and new ideas, we are facing a humanitarian crisis of epic proportions this winter.
"If Scotland can find 30,000 places for Ukrainians who are here on humanitarian grounds, we can do the same for 1400 newly granted refugees from other countries. But it has to be a joint effort by the Scottish Government, councils, and charities with specialism in innovative housing solutions for refugees.
"And that is the good news in all this. After so many years of being forbidden to work and being trapped in an oppressive asylum system with no decision in sight, for 1,400 people, this is a major step forward in being able to rebuild, follow their hopes and dreams, and finally move forward in their lives."
A Home Office spokesperson said: "The pressure on the asylum system has continued to grow, which is why we have taken immediate action to speed up processing times and cut costs for taxpayers.
"To minimise the risk of homelessness, we encourage individuals to make their onward plans as soon as possible after receiving their decision, whether that is leaving the UK following a refusal, or taking steps to integrate in the UK following a grant.
"We offer ample support once claims have been granted through Migrant Help, access to the labour market and advice on applying for Universal Credit."