Glasgow housing associations urged to take action against asylum seekers accommodation providers
Housing associations have responded to calls for them to take action against the private housing contractors providing accommodation for asylum seekers in Glasgow.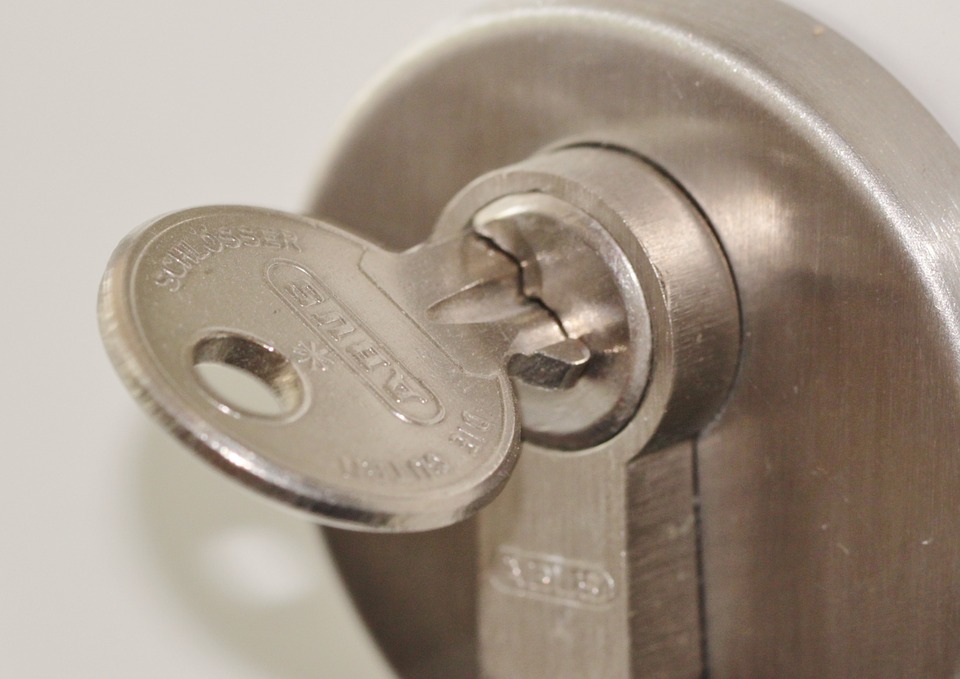 Tenants' union Living Rent delivered letters yesterday to a number of Glasgow-based RSLs with a list of actions to put pressure on Mears Group and Serco in order to prevent the eviction of 300 people.
Serco's initial plans to introduce lock-change eviction to more than 300 asylum seekers in Glasgow brought pressure from campaigners and charities, including a number of city-based housing associations. It was then forced to temporarily pause the action ahead of a court challenge.
The private housing provider then announced it was to resume the lock change policy last month.
It was revealed in January that Serco will no longer provide the accommodation from September this year after the Home Office awarded the contract to Mears.
Now, according to Living Rent, Mears Group has said it will not take responsibility for the 300 properties in Glasgow currently subject to lock-change evictions by Serco when it takes over its contract.
The tenants' union said it met with Mears CEO John Taylor and transition manager Angela McLachlan yesterday and were told that Mears is "contractually unable" to take on the properties. By doing so, Living Rent fears that Mears is "forcing Serco to proceed" with the evictions.
A spokesperson for Mears confirmed to Scottish Housing News: "Mears have met with Living Rent to listen to their concerns. We have explained that when Mears take on the contract in September, we will only be responsible for service users who are still entitled to asylum support and not for those who are no longer eligible for support. The issues regarding individuals who no longer have a legal basis for support are for the Home Office and the current contractor to address. In terms of properties, we are engaging with all landlords in Glasgow and our objective is to retain existing stock where possible."
Serco told Scottish Housing News it is not in a position to comment on any contract between Mears and the Home Office.
Living Rent has now issued a call-to-arms to Glasgow's housing associations to help prevent the action.
An open letter from the union reads: "Last summer, many housing associations took a stand to oppose Serco. We are hoping that you will act again to put pressure on Mears to take on the tenancies and house anyone seeking asylum in their properties until a resolution is found."
The union is asking housing associations to:
Give a guarantee not to allow Serco or Mears to change the locks on their properties;
Make a public pledge to withdraw from any contracts with Mears as soon as possible; and
Commit not to enter into any future contracts with Mears if it refuses to take on the affected properties.
The Scottish Federation of Housing Associations (SFHA) and the Glasgow and West of Scotland Housing Forum (GWSF) have both issued responses which "understand and welcome the concerns expressed by Living Rent", but add that their members cannot directly intervene in contractual matters.
The GWSF said: "GWSF and its members recognise the immensely difficult situation facing asylum seekers who may lose their home following a decision on their right to remain in the UK. No-one in this situation should be left to face destitution.
"GWSF members who lease property to Serco expect any organisation which has a contract with the Home Office to act within the law and observe due process as decided by the courts.
"The legal position on whether associations' leases with Serco prevent lock changes is unclear and untested, so it should not be assumed that associations have the power to stop this from happening.
"The transition of the current contract with Serco to the new contractor Mears is a matter which the Home Office should be proactively overseeing, with the focus on ensuring proper management of the properties and a continuing supply of homes for asylum seekers well into the future.
"Our member associations are keen to play their part in the transition process but can't directly intervene in contractual matters between the Home Office and the organisations with which it contracts.
"Members are monitoring the situation closely and will always be open to discussions with Serco, Mears and the Home Office over how lease arrangements are handled.
"The maintenance and repairs contracts a number of our members have with Mears are unrelated to the asylum seekers accommodation issue.
"We understand and welcome the concerns expressed by Living Rent and other bodies on this highly sensitive issue, but no association will want to do anything which puts at risk the future supply of homes for asylum seekers and pushes more people into being housed in greatly inferior private rented accommodation."
A statement by the SFHA, which largely echoed the sentiment from GWSF, added: "We stand with the coalition of charities, law centres and organisations in Glasgow that are calling upon Serco and the Home Office to stop serving Lock Change Notices until such time as the law has been clarified.
"SFHA is concerned about the implications of the transition of the contract from Serco to Mears and is seeking clarity from the Home Office to ensure proper management of the properties and a continuing supply of homes for asylum seekers well into the future.
"A small number of SFHA members lease properties to Serco to accommodate people seeking asylum, but the day to day management is overseen by Serco.
"Power over immigration remains reserved to the UK parliament. However, SFHA and our members will work with other agencies to provide any necessary support to asylum seekers in crisis."
Yesterday a coalition of charities urged Serco to bring an end to its evictions until the legality of the action is clarified in law.
Last week the Legal Services Agency successfully obtained Interim Orders from Glasgow Sheriff Court in five cases to temporarily stop the eviction of five asylum seekers. Further interim interdicts preventing a lock change on behalf of some individuals were granted on Tuesday with further court actions expected in the following weeks by LSA, Shelter Scotland, Latta & Co and Govan Law Centre.
Positive Action in Housing is providing an emergency response service for people facing evictions. Anyone facing eviction, or their adviser, is advised to call 0141 353 2220.
The charity also runs a scheme, Room for Refugees, to offer refugees a place to stay if they no longer have recourse to public funds.
If you live in Glasgow, and have a spare room, you can register at www.roomforrefugees.com and Positive Action in Housing will contact you to match you with someone who would otherwise be destitute and homeless.

Positive Action in Housing has also launched an emergency appeal to help support people who are affected.