Glassford Hall to become community hub as asset transfer wins approval
Glassford Community Group has been given the go-ahead to buy and refurbish its local hall for the benefit of the village.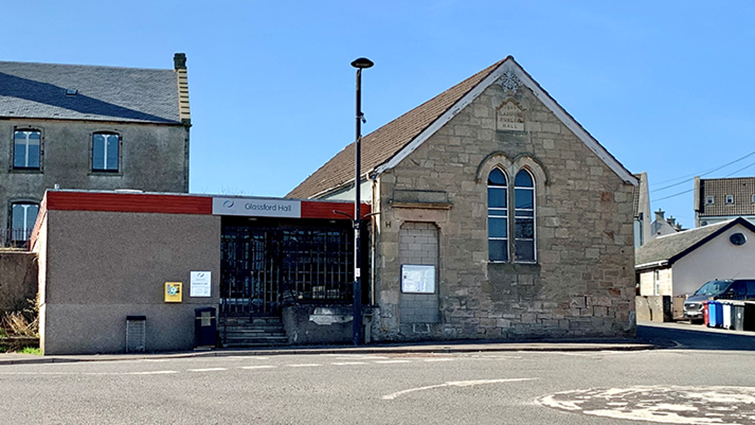 Members of South Lanarkshire Council's housing and technical resources committee approved the group's application for a Community Asset Transfer of Glassford Hall.
The approval came just 24 hours after the authority's Community and Enterprise Resources Committee had granted an award of £41,394.85 from the Renewable Energy Fund to the group to cover the costs of buying the hall and the initial running costs.
Councillor Josh Wilson, chair of the housing and technical resources committee at South Lanarkshire Council, said: "The proposal for this asset transfer is for the community to operate the hall for a year and then refurbish the property and continue to develop its use as a community facility, potentially including a café and shop.
"Glassford Community Group has carried out an extensive public consultation which resulted in overwhelmingly positive feedback and support for the proposed asset transfer. It has also engaged with around 30 local organisations about the future use of the facility.
"Not only is this property ideally suited to such ambitious plans, but I am also confident that, based on their approach so far, the organisation has the capacity and experience to deliver the project.
"This, in turn, will create a whole host of community benefits from cultural, environmental, and recreational opportunities as well as potential economic outcomes from the shop, café and the opportunity for job creation.
"Projects such as this are the very epitome of what Community Asset Transfer is all about and I wish everyone involved the best of luck for this exciting venture."
Les Hoggan, a trustee of the group says the community can't wait to get to work. He added: "Glassford Community Group has been in operation since 2014 and achieved charity status in 2020. We have been working to improve the amenities in the village and saw an asset transfer of the village hall as key to creating a true community hub.
"We are delighted to have been awarded funding from the Renewable Energy Fund to achieve our objective of buying the hall, as well as ongoing costs well into 2022.
"The decision of the Housing and Technical Resources Committee to approve the transfer allows us to look forward with confidence to getting to work in 2022 on the path to achieving the ambitions of our community here in Glassford."