Govan Housing Association 'give back' at Christmas
Many staff at Govan Housing Association have volunteered to work on Christmas day delivering meals to those most in need.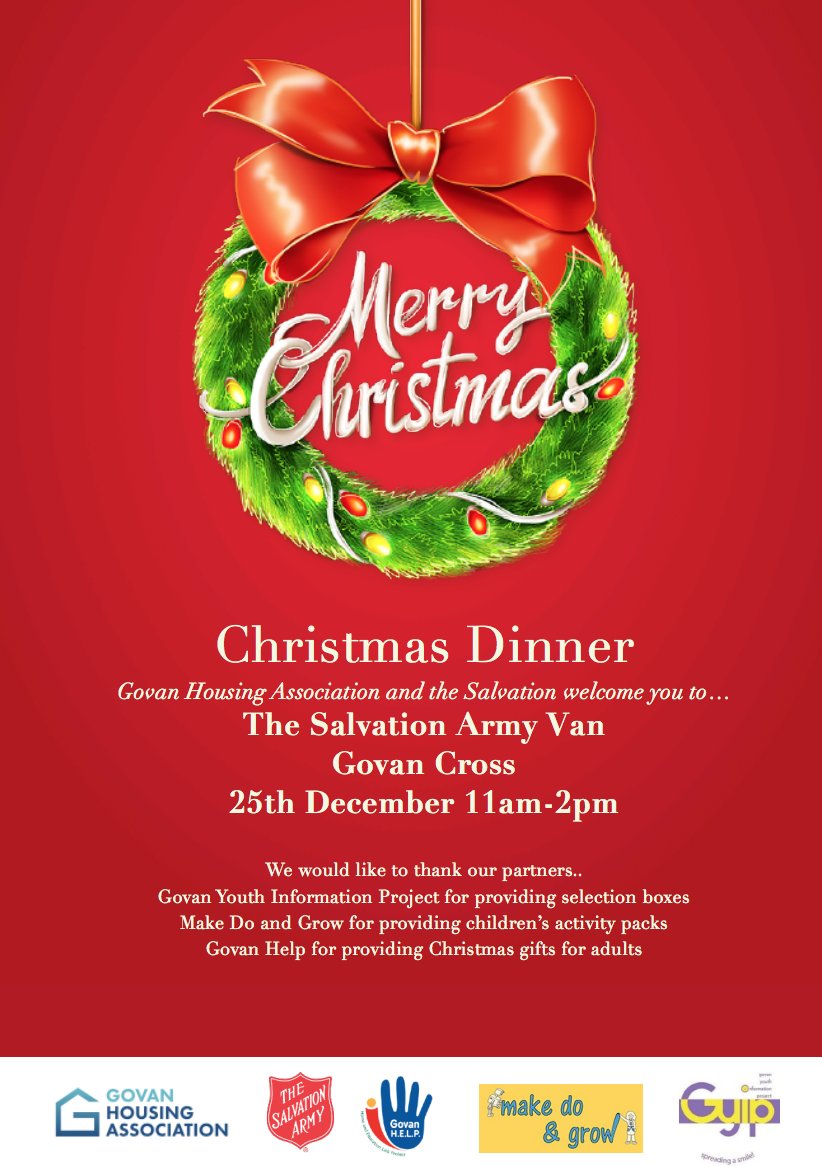 In partnership with the Salvation Army, staff have been at the heart of the community throughout the COVID crisis, delivering meals and emergency parcels to those most in need. This service has touched those staff members involved and they have volunteered to work with the Salvation Army to offer their assistance on Xmas day.
Over 50 meals will be delivered by hand by staff, to those residents identified during the crisis as needing a friend For various reasons some customers are isolated from their families and just need a friendly face and to know someone cares.
A total of over 300 meals will be distributed via the salvation army van and hand deliveries.
Fiona McTaggart, chief executive officer, said: "When staff advised me this was something they wanted to do I was hesitant at first, I felt that they should be at home with their families after the demanding year they have had as front line workers.
"Unfortunately the spirit at Govan is too strong to deny and staff were insistent that this was something they wanted to do. I will be on hand to assist and support staff and I feel very honoured to lead such a team. All of the staff have given more than could ever be expected of them in these trying times and this is rewarded by feedback from residents and staff knowing they are making a difference."
Marina McCall added: "I volunteered to work on Christmas Day, as I just think it's important we're there for our residents during this time and I wanted to be part of that. I will be happy to be there for them. I'll be finished by mid-afternoon, so I'll be home later to see my family and have an evening Christmas Dinner, complete with the feeling that I have made a difference in some small way."