Govan Housing Association to hold event Brexit information event for EU nationals
Govan Housing Association is working together with EU Citizens Rights Project Scotland to host an event for EU nationals to discuss worries about Brexit.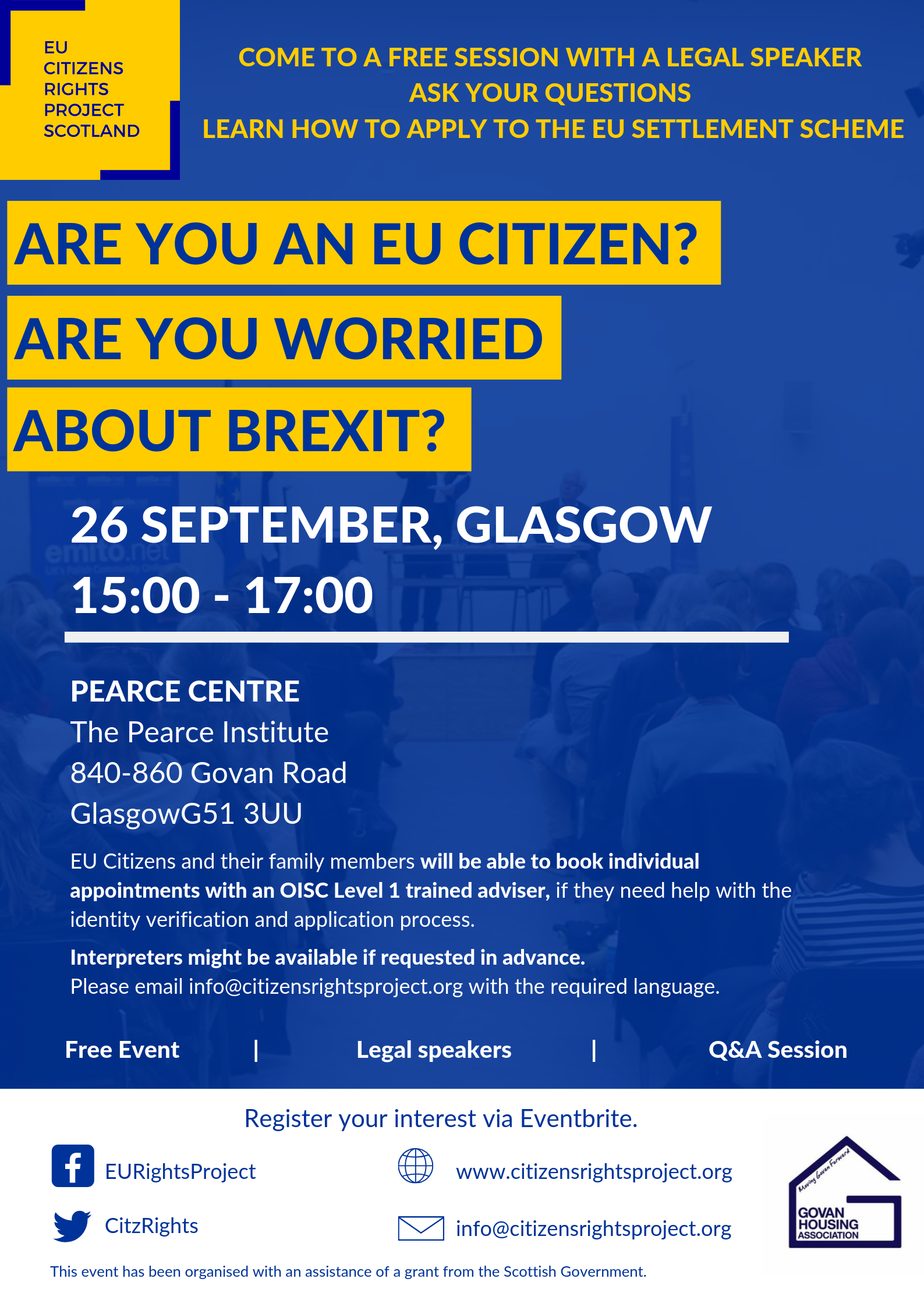 The session will take place on 26th September in The Pearce Institute on Govan Road in Glasgow. It will run from 3.00pm to 5.00pm. Attendance to the event is free of charge.
The event will allow attendees to have a free session with a legal speaker in order to ask questions and allow EU Nationals to learn how to apply to the EU Settlement Scheme.
The event will also allow EU Citizens and their family members to book individual appointments with an OISC Level 1 trained advisor if they need help with the identity verification and application process.
The event can also provide interpreters if they are requested in advance.
To register your interest in the event visit Eventbrite.