Govan Law Centre secures further three-month suspension of Serco lock-change evictions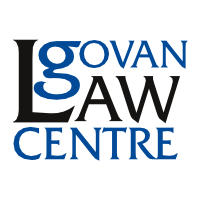 Asylum seekers affected by the Serco 'lock-change' evictions in Glasgow can remain in their homes for another three months after Govan Law Centre (GLC) secured a further suspension of appeal cases.
The long-running legal battle began in July 2018 when asylum accommodation provider Serco announced that it would evict 300 people from their homes if they were no longer eligible for asylum support.
GLC is currently seeking permission to appeal to the UK Supreme Court in respect of the Inner House of the Court of Session's decision in the case of Ali v Serco Ltd, Compass SNI Ltd and the Secretary of State for the Home Office.
In light of this appeal, the Sheriff Principal has discharged hearings in four test cases assigned for 5 March 2020 and continued same to 26 March 2020 at 9.30am.
As a result, the cases have also been deferred to a new court date for the outcome of GLC's application to appeal to the UK Supreme Court.
Mike Dailly, solicitor advocate at Govan Law Centre, said this essentially means that people who have cases concerning Serco, can remain in their homes until a decision has been reached by the UK Supreme Court.
Mr Dailly added: "The Sheriff Principal's decision to pause the Serco appeal cases is welcome news for asylum seekers in Glasgow who are subject to eviction action by Serco from their homes. It will alleviate what is a very stressful time for our clients.
"We remain convinced that asylum seekers should be afforded the same rights as everyone else. We will continue to work with our partners to try and overturn the decision of Serco and the Scottish courts."