Govan mural gives Elderpark tenement a bright new look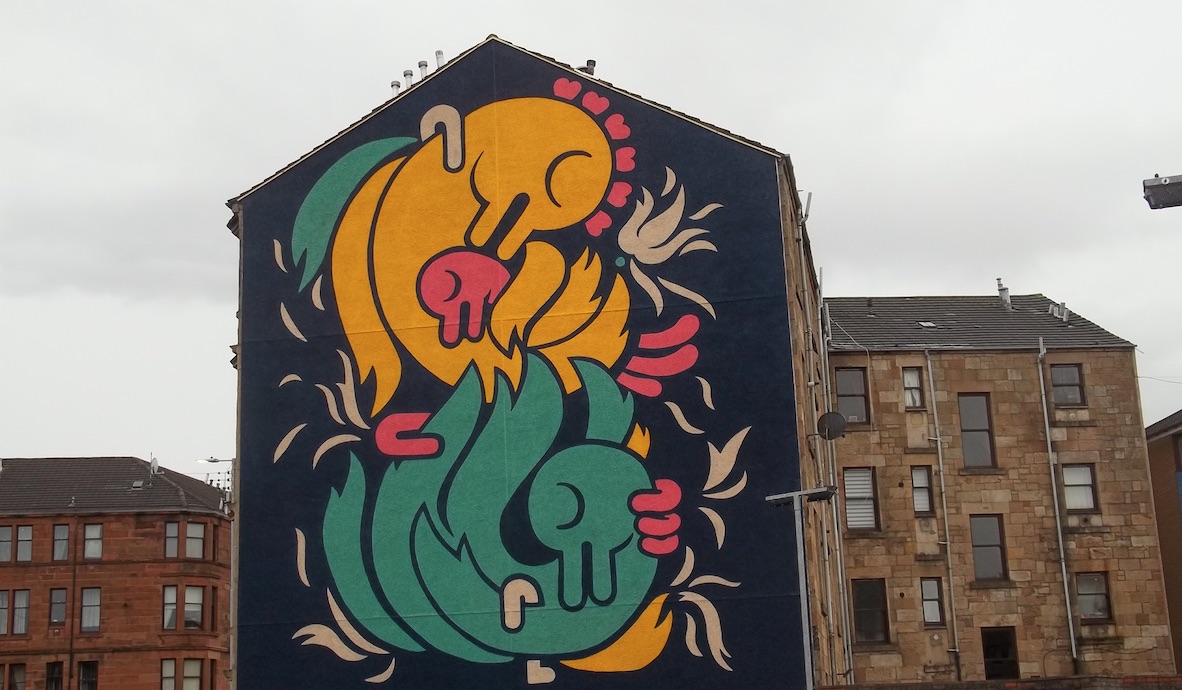 A new mural has been completed to brighten up a gable end in Govan in the latest mural from Elderpark Housing.
This artwork by artist "KMG" is built around the themes of migration and new families arriving in Glasgow and depicts two birds cradling their young.
It is another striking mural in a Glasgow arts trail linking the communities of Partick, Yorkhill, and Govan.
Arts and events venue SWG3 has unveiled the Elderpark Housing-commissioned mural as part of its ambitious plan to turn communities featuring the arts trail into world-class cultural destinations.
Internationally-renowned street artists from across the world have come together to work on the Glasgow Riverside Innovation District - also known as G.R.I.D. The first phase of the planned Street Arts District is now complete with more murals planned for the future.
It represents a further link-up between Elderpark Housing and the arts organisation. Both have collaborated before on other local murals.
The G.R.I.D covers the edge of the city centre, through the west end and south of the river to Govan. Through the masterplan, vacant and disused land is being transformed to develop opportunities, facilities, culture, and more, including the creation of a brand new vibrant street arts district. New affordable housing is a major part of the plan.
Gary Mackay, SWG3 studio director, said of its street art initiative Yardworks: "Yardworks G.R.I.D has been an extremely exciting project so far. We have been able to work with some amazing artists to bring together the stories of the community through some colourful additions to the landscape.
"Public art can create opportunity, dialogue and space for sharing stories and we hope to strengthen and deepen connections in the next phase of development and continue to embed community narratives into public art programmes that brighten up the streets of our city."
Jim Fraser of Elderpark Housing said: "There is no doubt that stunning artworks like the latest one to appear on Crossloan Road enhance the look of many local buildings. We value our partnership with SWG3 and Yardworks and the feedback we have received from our tenants and the wider community has been extremely positive."