Government inaction on energy bills 'will cause an increase in deaths' in Scotland
Failure to take meaningful action to arrest a 54% hike in fuel bills will cause a decline in mental and physical health, and ultimately an increase in deaths, governments have been warned.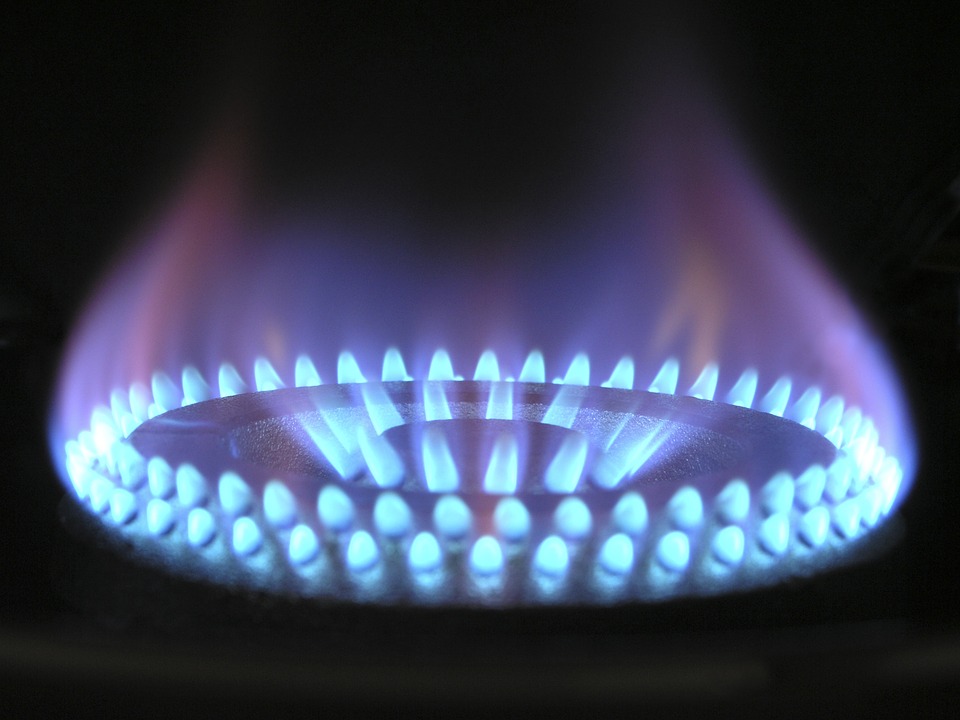 Yesterday Ofgem announced a rise in the energy price cap from April 1, which will see average annual energy bills rising by £693 (from £1,277 to £1,971) for those paying by direct debit and by £708 (from £1,309 to £2,017) for prepayment customers.
Ofgem said the increase is driven by a record rise in global gas prices over the last six months, with wholesale prices quadrupling in the last year.
It will affect default tariff customers who haven't switched to a fixed deal and those who remain with their new supplier after their previous supplier exited the market.
With energy bills already accounting for a larger share of real incomes, it is feared that those on the lowest incomes, many of whom are already in fuel poverty, will be hardest hit.
There are also concerns that Scotland, which already has some of the highest levels of fuel poverty in Europe, will be disproportionately impacted by soaring bills along with the general cost of living crisis and low pay.
April will also see a 1.25% rise in national insurance paid by employees, employers and the self-employed, reducing take-home pay and increasing labour costs across the economy, where labour shortages and a range of price pressures (including the energy price hike already begun late last year), are combining to exacerbate wider cost of living and inflationary pressures. The Bank of England has responded by doubling the base interest rate rise to 0.5%, with further upward projection of the inflation prediction of 6% by springtime likely. With interest rates still at a now long term 'emergency rate' low (since the 2008 financial crisis), the impact, mainly falling on those with variable rate mortgages, will exacerbate but be limited relative to energy bill impacts.
The Scottish Trades Union Congress (STUC) said the hike in fuel bills will ultimately result in an increase in deaths unless meaningful action is taken.
STUC general secretary Roz Foyer said: "We already know that a third of Scots are finding their fuel bills unaffordable. The proposed £200 rebate comes nowhere near tackling the problem. This situation is set to worsen while the UK Government sits on its hands. It is nothing short of shameful that people are being forced to choose between food and heat.
"The threat to households is made all the worse by cuts to universal credit and below inflation pay rises. This will inevitably and rightly push workers to demand higher wages and we will support them in every way we can."
Citizens Advice Scotland chief executive Derek Mitchell said: "This eye-watering increase is a hammer blow for consumers. One in three of us already find bills unaffordable and shamefully almost half a million people in Scotland have had to cut back on food to deal with unaffordable bills.
"This simply isn't a sustainable position for people. April will be a nightmare scenario as rising bills and prices in the shops collide with flat or falling incomes, creating a perfect storm that could sweep millions of people across the UK into poverty, debt and destitution. No one should be forced into the heart breaking choice between keeping their homes warm or feeding their families.
"We need immediate direct interventions. To be clear we are looking for the UK Government to intervene to limit the detriment that these unprecedented bill increases will cause. We also need a long-term plan to keep bills down.
"Boosting incomes is also vital. The CAB network plays our part here, unlocking £147 million for people during the pandemic, with those who make a gain in energy advice being around £272 better off on average. We'll be here for people during this crisis, as we have been in communities across Scotland for more than 80 years with impartial, confidential and free advice."
Andrew Bartlett, chief executive of Advice Direct Scotland, added: "This sharp rise will be a devastating blow for many households across Scotland. It will cause deep anxiety and financial worries, leaving many people facing the stark choice of heating or eating."
Warmworks managing director Ross Armstrong has encouraged people to check their eligibility for the schemes that Warmworks delivers across the UK, which aim to help householders stay warm at home, keep energy bills as low as possible, and improve their home's energy efficiency.
Mr Armstrong said: "Since 2015, Warmworks has been delivering projects spanning from Orkney to the Scottish Borders, and recently also across London and the south east of England, all of which aim to promote more affordable warmth and have a real-life benefit for our customers.
"Through the Scottish Government's national fuel poverty scheme, Warmer Homes Scotland, last year we supported almost 3,000 homes across Scotland to keep their homes warm more efficiently, which will help to offset the impact of any increases in their energy bills.
"And across all of our work, our customers consistently tell us how the improvements that Warmworks and our registered installers deliver for them have supported them in being warmer at home."
The price cap is updated twice a year and tracks wholesale energy and other costs.
It stops energy companies from making excessive profits, ensuring customers pay no more than a fair price for their energy.
The price cap allows energy companies to pass on all reasonable costs to customers, including increases in the cost of buying gas.
Since the price cap was last updated in August, the current level does not reflect the unprecedented record rise in gas prices which has since taken place.
Under the price cap mechanism, energy companies will be allowed to pass on these higher costs from April when the new level takes effect.
This is because energy companies cannot afford to supply electricity and gas to their customers for less than they have paid for it.
Over the last year, 29 energy companies have exited the market or been put in special administration in the wake of soaring global gas prices, affecting around 4.3 million domestic customers.
Jonathan Brearley, chief executive of Ofgem, said: "We know this rise will be extremely worrying for many people, especially those who are struggling to make ends meet, and Ofgem will ensure energy companies support their customers in any way they can.
"The energy market has faced a huge challenge due to the unprecedented increase in global gas prices, a once in a 30-year event, and Ofgem's role as energy regulator is to ensure that, under the price cap, energy companies can only charge a fair price based on the true cost of supplying electricity and gas.
"Ofgem is working to stabilise the market and over the longer term to diversify our sources of energy which will help protect customers from similar price shocks in the future."
Ofgem will today announce further measures to help the energy market weather future volatility by increasing financial resilience and have the flexibility to respond so that risks are not inappropriately passed on to consumers. This follows measures announced in December.