Government intends to extend rent cap and eviction protections for final six months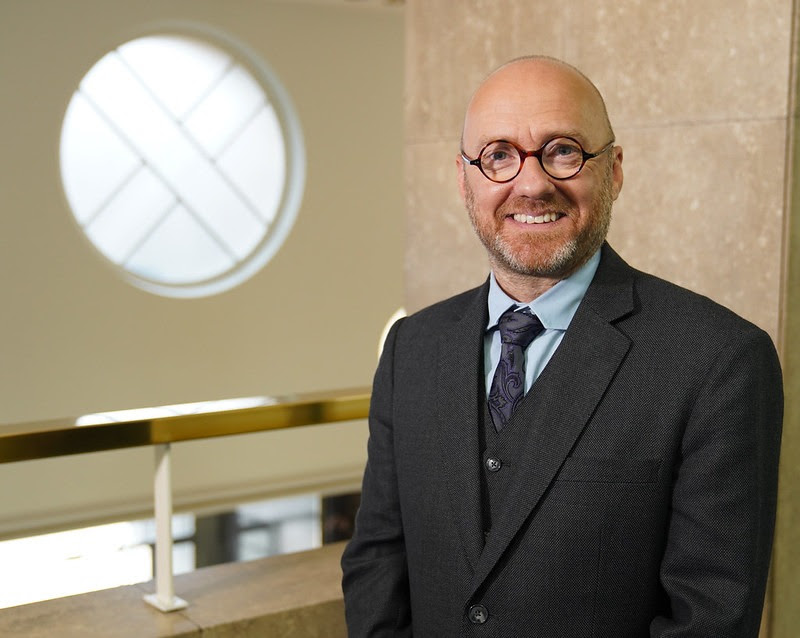 Emergency measures to protect tenants during the cost of living crisis, including the private rent cap and additional eviction protections, will be extended for a final six months if approved by Parliament.
In an answer to a question in Holyrood this week, tenants' rights minister Patrick Harvie has confirmed proposals to keep the Cost of Living (Tenant Protection) Act measures in place until 31 March 2024 at the latest.
This would mean:
Most in-tenancy private rent increases would continue to be capped at 3%
Alternatively, private landlords could apply for increases of up to 6% to help cover certain increases in costs in a specified time period where these costs can be evidenced
Enforcement of evictions would continue to be paused for six months for most tenants, except in a number of specified circumstances
Increased damages for unlawful evictions of up to 36 months' worth of rent would continue to be applicable
Social rented sector tenants are protected by the voluntary agreement reached with social landlords on below-inflation rent increases for this financial year.
Mr Harvie said: "As the cost of living crisis continues, these measures are giving important support to tenants, providing them with much-needed stability in their housing costs and additional eviction protections.
"As the social housing sector have agreed their rents in consultation with their tenants, the focus of this temporary legislation is on providing private renters with similar protection. We know some landlords are impacted by rising costs too. The option of increasing rents by 6% in specified circumstances ensures landlords who may be impacted by the cost of living crisis can recover some increased costs associated with their let property.
"The final date of 31 March 2024 would be as long as the rent cap and eviction protections could run if approved by Parliament. The necessity of these measures is being kept under review and we will continue to assess whether they remain justified, balanced and proportionate based on the financial pressures rented households and landlords are facing.
"We are also looking at how to transition out of the emergency measures, and we continue to listen to and work hard with stakeholders to develop and deliver rental sector reform."
The Cost of Living (Tenant Protection) (Act) was introduced in October 2022 to protect tenants against the impact of rising household costs. In March 2023, the Scottish Parliament voted to extend the measures to 30 September, with the option to extend again for a final six-month period to 31 March 2024.
The evictions moratorium pauses enforcement of most eviction action for up to six months, except in a number of specified circumstances. The eviction protections apply to the private and social rented sectors, and purpose-built student accommodation and halls of residence.
There is a 3% cap on in tenancy rent increase for most private sector tenancies. Where a tenant has received a rent increase notice from their landlord, they can apply to Rent Service Scotland (RSS) to verify that the rent increase is within the permitted 3% rent cap rate.
Landlords can alternatively apply to Rent Service Scotland (RSS) to increase rent to partially cover specific costs including increased mortgage interest payments on the property they are letting, an increase in landlords' insurance or increases in service charges paid as part of a tenancy, subject to an overall limit. This limit is currently set at 6% of total rent.
Welcoming the announcement, Aditi Jehangir, secretary of tenants' union Living Rent said it will "provide a huge relief for private tenants".
She added: "Inflation might have decreased but working people are still struggling to make ends meet. Rents are still sky-high and food bills and energy bills are continuing to push too many people into poverty.
"And to ensure that there is a smooth transition and no cliff edge for tenants when the cap runs out, by March 2024, the government needs to have introduced rent controls that: bring down rents, bring up quality standards and are tied to the property not the tenancy. Until then, these emergency protections will go a long way in ensuring that tenants are able to stay in their homes and not face sky-high rent increases as the cost of living continues to hit hard."
The UK Apartment Association (UKAA), the body which represents the Build to Rent (BTR) sector, said the clarity, certainty, and consistency which build confidence from all those involved in the BTR sector to help tackle the critical housing crisis in Scotland is undermined by rent control.
A spokesperson said: "In principle, the UKAA opposes rent cap in any form as it lowers confidence and inhibits the BTR industry's ability to deliver customer, community and investor value. Investors invest for the long term, for stable returns and if rent control is in play, it can disrupt and harm the certainty of those returns.
The limited BTR stock in Scotland has been well received by the market to date but following the rent cap announcement, investor confidence has been affected. Some investors are already pausing and/or withdrawing from the market entirely which can only harm the delivery of these much-needed, good quality homes.
"The Scottish Government has made social housing providers exempt from this cap. As both social landlords and BTR providers hold the same aspirations to deliver good quality housing, in good quality communities, the UKAA argues that the BTR industry should be treated in a similar manner."
The spokesperson added: "It is important that the BTR industry is part of the conversation around this issue and the UKAA and its Scottish Hub stand ready to consult with the Scottish government as we have historically done, during the Parliamentary updates on the emergency legislation. Gillian McLees, Chair of the UKAA Scotland Hub, will be working with investors and the Scottish housing minister over the next 6 months to inform the next review in September."
Sarah-Jane Laing, chief executive of Scottish Land & Estates, whose members provide thousands of rented properties across rural Scotland, said: "Yet again, we have an announcement from the tenants' rights minister that is utterly tone deaf to the genuine concerns that have been expressed about his and the Scottish Government's approach to housing supply.
"Ministers have been told in no uncertain terms that the more obstacles they put in place for landlords to operate fairly, the fewer properties there will be to rent and that affects tenants most of all.
"There is no reason to commit to extending these restrictions at this point in time and no evidence to support such a move. The reasons given by the Minister include very selective use of data to back up something he clearly wanted to do regardless of any evidence provided. As such we will continue to work with other partners in the sector to challenge these unwarranted measures."