Government makes £5.5m investment in local renewables and low carbon heat
Additional funding of £5.5 million is being made available for renewables projects to contribute towards a green recovery following the coronavirus pandemic.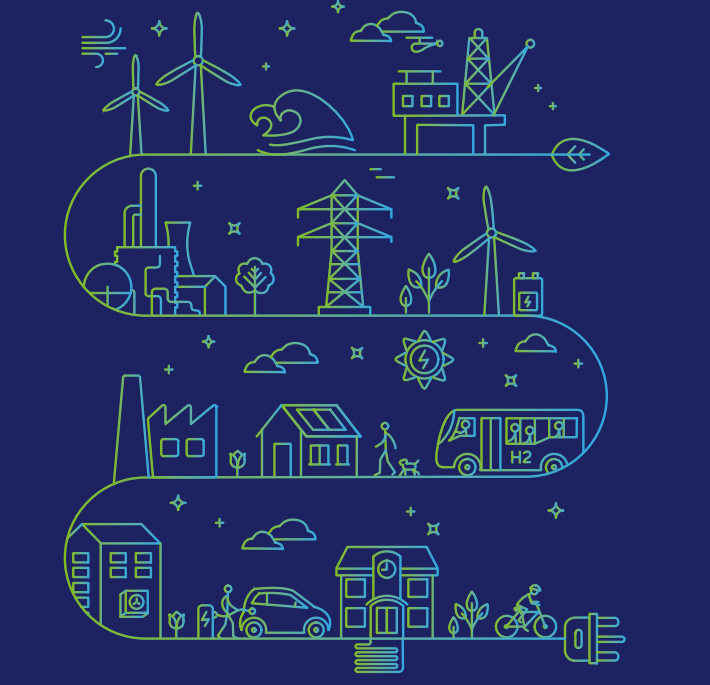 Communities will be able to bid for a share of £4.5m through the Community and Renewable Energy Scheme (CARES), which funds local renewable projects.
A further £1m is being made available through the Low Carbon Infrastructure Transition Programme (LCITP) – a scheme which provides support for innovative energy projects such as heat networks and integrated energy systems.
Energy minister Paul Wheelhouse announced the investment as he addressed the virtual All Energy Conference. He also confirmed that Lewis Shand Smith, former chief ombudsman in energy, telecoms and property, has been appointed chair of the newly formed Energy Consumers Commission.
Mr Wheelhouse said: "Renewables will play an increasing role in helping us achieve a green recovery after the COVID-19 pandemic. As we continue to plan for a safe restart to the economy, we must continue to work together to bring forward new renewable energy projects right across Scotland.
"The investment I am announcing today will help to push forward renewables projects that will help to rebuild the economy, support local communities to build their strength and resilience, and help us achieve our net-zero ambitions.
"Consumers and local communities are integral to the green recovery, and helping us rebuild following the pandemic. The new Energy Consumers Commission is a key part of that, and I would like to welcome Lewis Shand Smith - who brings a wealth of experience - as the commission's first chair."
Priority for funding through CARES will be given to community-led development and capital stage projects, off-grid communities seeking capital investment to help maintain the security of their energy supply and rural businesses seeking development support to explore their renewable options. Further information is available on the Local Energy Scotland website.
The LCITP fund is now accepting applications from innovative energy systems and low carbon heat projects in the development stage. Eligible projects will be able to apply for up to £50,000 to progress projects towards capital readiness.
The establishment of an independent Energy Consumers Commission for Scotland was one of the recommendations of last year's Energy Consumers Action Plan. The new body is designed to give Scottish consumers a stronger voice in energy policy.
Nick Sharpe, director of communications and strategy at Scottish Renewables, said: "Scottish Renewables has joined many other organisations in the UK and around the world in calling for a green economic recovery from coronavirus - one which does not lock in fossil fuel investment, but gives us a chance to build a fairer, healthier, more resilient society.
"The funds committed to CARES today will provide an opportunity for communities to invest in and benefit from the energy generation technologies of the future as we move towards net-zero emissions by 2045.
"The additional funding which has been allocated to the Low Carbon Infrastructure Transition Programme will, as this programme has proved in the past, support some of the most cutting-edge and ambitious energy projects anywhere in the world, and we're delighted that they will now be able to form some of the green shoots of Scotland's recovery from the current global health emergency."
Paul Steen, UK head of district energy at Ramboll, said while the funding is a step in the right direction, further support and funding will be required if Scotland is to reach net zero carbon emissions by 2045.
He added: "The Scottish minister for energy's announcement today for £1m of funding for low carbon heat or electricity projects in Scotland is indeed a positive step that will help to stimulate the innovation needed for further low carbon energy projects across Scotland. We are working with our clients to develop many innovative energy system concepts including small community energy schemes to citywide decarbonisation projects that need support to move from idea to business case and this funding is welcome the individual project funding up to a maximum of £50,000 for each individual project should stimulate some real net zero innovation opportunity.
"Scotland has set itself an ambitious target to meet net-zero carbon by 2045, of which the innovative projects already in the pipeline will play a key role. But to incentivise further low or zero carbon projects and the development of new technological solutions, additional funding or support will be required to progress Scotland's decarbonisation campaign.
"Decarbonisation will require a total paradigm shift, and the forthcoming Heat Decarbonisation Roadmap announced today will enable Scotland to set the standard for changing the way it approaches heat and energy - without a clear plan and sufficient funding in place, the net zero target cannot be achieved."