Government planning proposals 'at odds' with announcement on generating growth and supporting jobs
Industry body Homes for Scotland (HFS) has welcomed the Scottish Government plans to "generate significant economic growth, combined with a focus on supporting jobs, skills and training" but warned that new proposals on planning contradicted such intentions.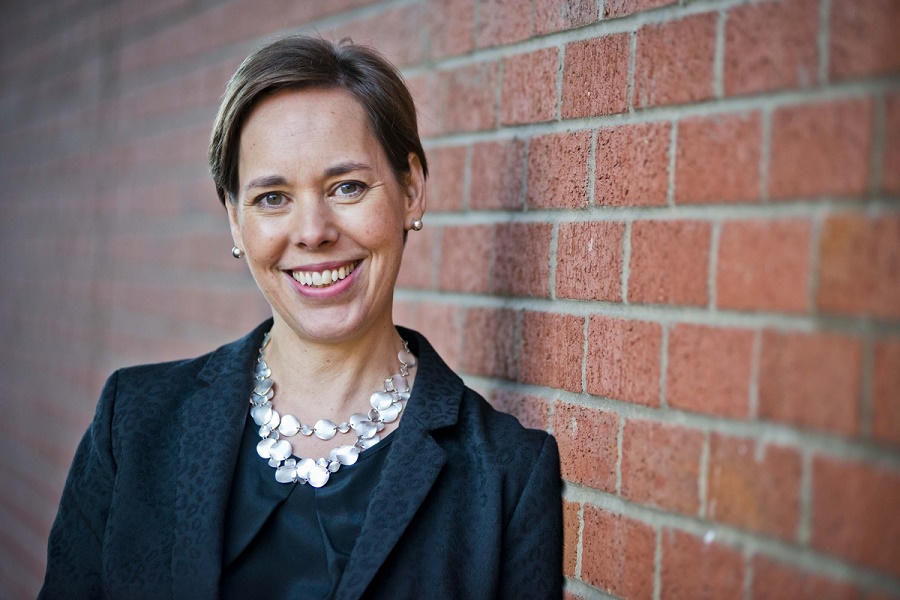 Announcing its decision to accept the recommendations of the Advisory Group on Economic Recovery yesterday, economy secretary Fiona Hyslop outlined key actions to generate significant economic growth, combined with a focus on supporting jobs, skills and training.
Initial measures include exploring options to alleviate planning restraints, build capacity and deal more quickly with complex applications.
However HFS chief executive Nicola Barclay revealed builders' frustrations over the removal of the presumption in favour of sustainable development.
Ms Barclay said: "Delivering more of the new homes that our country needs is fundamental to Scotland's post-lockdown recovery effort.
"In economic terms, the industry contributes billions in GVA every year and supports tens of thousands of jobs, both directly and indirectly, right across the country. But the impact is much wider than this from both social and environmental perspectives, supporting improved health and education outcomes as well as helping to lower the carbon emissions of our built environment.
"HFS members stand ready to play their full part in ensuring Scotland makes its strongest possible recovery in the months ahead, which makes new proposals to remove the presumption in favour of sustainable development where local plan allocations prove undeliverable all the more frustrating.
"A system that doesn't encourage local planning authorities to take advantage of sustainable opportunities to deliver much-needed new homes, where council-backed supply is falling short, is a threat to Scotland's economic stability and its efforts to achieve a more equal society where everyone's needs for a home are met."
Other concerns were aired by Shelter Scotland which bemoaned the missed opportunity to deliver more social housing.
Director Alison Watson said: "It is disappointing to see the Scottish Government miss an opportunity to go beyond business as usual on social housing.
"Its own long term vision in Housing 2040 promised a stable housing market that values all tenures equally but here we are sticking with the same failed tax breaks for inflationary house building and cash to industry to smooth transactions.
"On today's evidence the actions of ministers do not match their rhetoric and communities are missing out on the investment they really need."
The Scottish Government's priority for a green economy was praised by the civic and business leader collective the Climate Emergency Response Group (CERG).
Speaking on behalf of CERG, Teresa Bray, chief executive of Changeworks, said: "We welcome and agree with the Scottish Government's statement that there is 'no choice but to focus on decarbonising and greening our economy' and that Scotland's recovery will be an environmentally sustainable and green recovery, with a strong commitment to a just transition to net-zero by 2045.
"We also welcome the specific proposals for a 'greener future' – for example promoting renewable energy, woodland creation, and leading with public procurement to build home grown low carbon supply chains. We look forward to seeing firm policy and budget commitments to realise these intentions in the forthcoming Programme for Government, Infrastructure Investment Plan and updated Climate Change Plan."
Other initial measures announced yesterday include:
investing at least £50 million to support Youth Employment, including the Scottish Job Guarantee
embedding Foundation and Graduate Apprenticeship places as part of our wider college and university provision, as well as extending Fair Start Scotland services
introducing a Transition Training Fund to support individuals facing redundancy and unemployment in those sectors most exposed to a downturn providing opportunities to upskill and transition into employment
maximising help for those facing redundancy through the Scottish Government's PACE support programme
making it easier for SMEs to compete for public sector contracts and supporting them to make greater use of digital technology
invite leaders from business and other organisations to work with senior civil servants to ensure key Scottish Government policies maximise opportunities for economic benefit.
Economy secretary Fiona Hyslop said: "We all acknowledge the scale of the challenge facing Scotland's economy as result of COVID-19, but we also recognise this is an opportunity to do things differently and crucially to rebuild a stronger, fairer and greener economic future. The Scottish Government's focus will be on protecting jobs, creating jobs, ensuring quality jobs and supporting skilled jobs. We are working quickly to achieve this and many of the actions outlined today are already well underway.
"No one should be left behind and our work to prioritise those hardest hit by this pandemic is clear through our commitment of at least £50m for youth employment and the Scottish Job Guarantee, as well as our dedicated Transition Training Fund which will provide opportunities to upskill and transition into employment.
"We are also focused on generating significant economic growth through further action to support our small and medium sized businesses, proposals to alleviate planning restraints and our commitment to continue working closely with business leaders to ensure we are doing all we can.
"Ultimately, the best way to secure our recovery from the economic challenges of COVID-19 is to eliminate the virus. That is why it is so important that we continue to invest in Test and Protect, and why all of us must continue to follow the guidelines - particularly around social distancing and hand hygiene."