Green light for 48 new flats at former Edinburgh pub site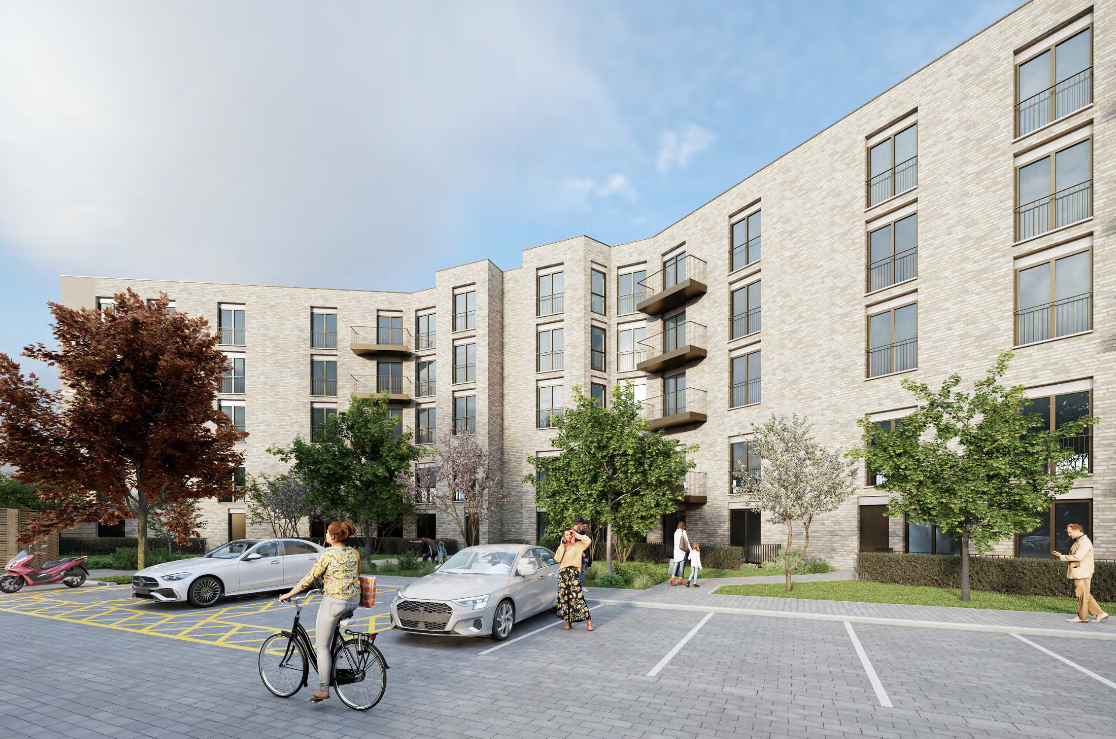 Comprehensive Design Architects (CDA) has received planning consent to build 48 new flats on the former site of an Edinburgh pub.
A "crescent-style" apartment block will be delivered on an empty lot on the corner of Northfield Drive and Willowbrae Road.
In addition to the proposed residential apartments, the project for MNM Developments will include a single commercial unit at the ground floor with a frontage facing on to Willowbrae Road.
In a post on LinkedIn, CDA said the walled development "provides a mix of private gardens, shared communal gardens and balconies to provide the residents with good quality amenity space".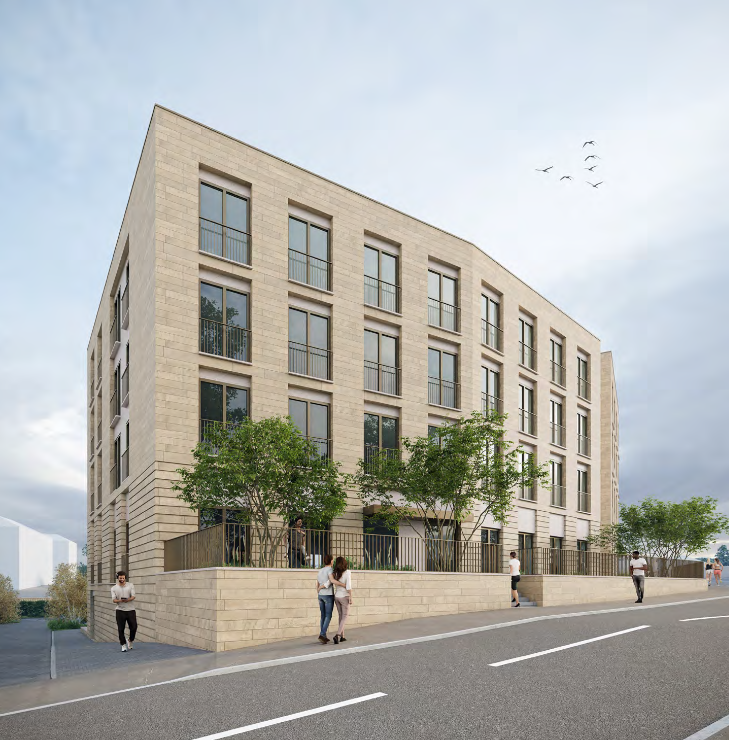 It added: "The proposal uses a palette of materials to express the quality of this development with an inherent durability and to be aesthetically pleasing. Buff Ashlar Sandstone is the primary cladding material utilising an elongated stone format to provide a simple yet elegant aesthetic to the upper levels of the façade.
"Some variation is provided to the ground level with the introduction of a pronounced horizontal chamfer at stone coursing to this level - reminiscent of the ground floor articulation seen in Edinburgh's Georgian architecture.
"Neutral toned acid etched cast stone is utilised to provide interest across the elevation in cills, lintels and vertical forms. To the rear of the development blonde facing bricks provide a softening of the facade in response to the creation of quality green amenity space at the heart of the crescent plan."
The project team also includes building consultancy PMP, Harley Haddow and Wardell Armstrong.
The former Radical Road bar was demolished to make way for a housing project more than four years ago.