Green light for 79 homes in Cambuslang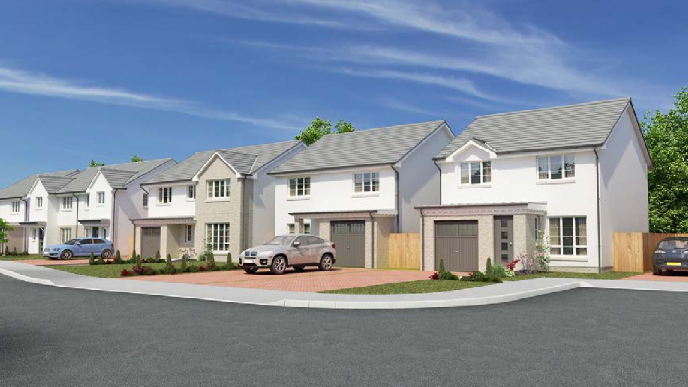 Councillors have approved plans to develop 79 homes at the former Hoover factory in Cambuslang.
A mix of private housing and affordable lets will be delivered on by Dawn Homes land south of Dale Avenue which forms part of the cleared site of the former factory.
The Hoover buildings were demolished in 2008. Other areas of the former factory site have been redeveloped under previous planning consents.
The new plans will see 62 detached, semi-detached and nine terraced flats being built, as well as 17 affordable housing units consisting of eight terraced homes and nine flats and will be managed by Clyde Valley Housing Association.
Designed by Hypostyle Architects, all houses will be two-storey with the exception of the flats which will consist of one three-storey block with three flats on each floor.
Two parking courts will be provided to serve the terraced and dwelling flats and two new vehicular access roads will be developed.
Promoted Stories
The housing scheme will be accessed via Dale Avenue, completed as part of the previous planning consents, and be linked to Somervell Street to the south-east and Bogleshole Road/Cambuslang Road to the north-west.
Dawn Homes chief operating officer, Martin Egan, said: "We're very pleased our plans for 62 private and 17 affordable homes have been approved by planning officials to allow us to complete our transformation of the former Hoover Factory site in Cambuslang.
"Our designs will bring additional high quality and energy efficient family homes from the Dawn portfolio to the area and will generate work for local trades and suppliers.
"Located just off Cambuslang Road, in a prominent riverside spot, the homes are well connected to the local schools, shops and amenities and only a short drive into the heart of Glasgow.
"With planning consent in place, we will begin site preparations and look to start selling the final homes as part of this regeneration next year."