Greens welcome report highlighting mental health and social security concerns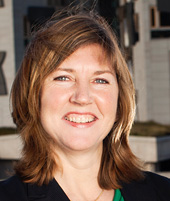 A report highlighting the difficulties faced by people with mental health conditions accessing social security support has been welcomed as "crucially important" by the Scottish Greens.
Money and Mental Health's The Benefits Assault Course surveyed hundreds of people experiencing mental health conditions who have applied for and receive disability benefits, including the Personal Independence Payment (PIP) that the Scottish Government will replace from 2021.
Alison Johnstone MSP, Scottish Greens social security spokesperson, said: "As Scotland begins to design its own new disability payments, the findings of The Benefits Assault Course report is crucially important.
"That over 90% of participants in the survey conducted for the report said their mental health deteriorated in anticipation of a face-to-face assessment for a social security payment shows how vitally important it is that the Scottish system is required to significantly reduce the number of such assessments. Greens are proud that this requirement comes from a Green amendment to the legislation establishing the new system.
"More broadly, the report highlights that a significant proportion of the recipients of a range of payments experience a mental health condition, or multiple mental health conditions, and so it is vital that we fully understand how mental health conditions can significantly impact how easy it is to apply for support, and how the process can be negative for people in this situation . I hope this valuable report is read by both Scottish and UK social security ministers and acted upon, so mental health conditions do not mean that people cannot get the payments they need, nor that they experience distress when doing so."