Guillermo Rodríguez-Guzmán: Introducing the Housing Costs Calculator to support effective COVID-19 planning
Guillermo Rodríguez-Guzmán from the Centre for Homelessness Impact introduces the newly developed Housing Costs Calculator which aims to help city leaders plan for the transition from emergency homelessness accommodation.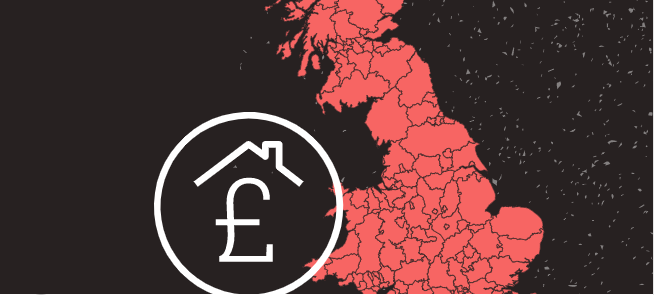 As part of the UK's response to COVID-19, more than 16,000 people experiencing street homelessness have been offered self-contained temporary accommodation to safely self-isolate during the pandemic across the UK. Whilst the approach varied from authority to authority, and across UK nations, most were allocated emergency accommodation in hotels.
As the pandemic eases and councils around the UK begin to move away from these arrangements and try to ensure no one returns to the streets, decisions will need to be made about how best to use limited resources.
To help city leaders with these planning efforts, we have developed the Housing Costs Calculator. They can use it to obtain rough estimates of the costs of moving people who are currently in hotels and in shared temporary accommodation to the private rented sector with appropriate levels of support. Future iterations of the Calculator will also include other types of tenure and additional functionalities.
You can try the Calculator for yourself here. You can find the methodology behind the Calculator here.
In a fast-changing environment, the Calculator will help city leaders in the UK quickly consider their population, their needs, and assess the costs of settled housing options. This empowers them to quickly test options and assess the cost implications for multiple scenarios: How much would it cost if the number of people living in COVID-19 Emergency accommodation is 300 instead of 250? What are the differences if most of them have low support needs? Which are the aggregate costs of offering specific support packages to landlords (e.g. an upfront incentive of £1,000 or £2,000)?
COVID-19 is putting council finances under a huge amount of pressure already. Using the Calculator can help city leaders make limited resources go further. Our initial analysis based on data from partner authorities highlights large potential savings from moving people who are currently in hotels or shared temporary accommodation or have recently become street homeless, into privately leased temporary accommodation, or permanent accommodation in the private rented sector with adequate levels of support. In particular as the overwhelming majority of people requiring help have low/medium support needs.
Today we release the first iteration of the tool. We hope you find it useful, and we need your help to refine it over the coming weeks. We would love to hear from you - just email us at surgeries@homelessnessimpact.org.
Read all of our articles relating to COVID-19 here.