SFHA: More investment needed in planning to meet affordable homes targets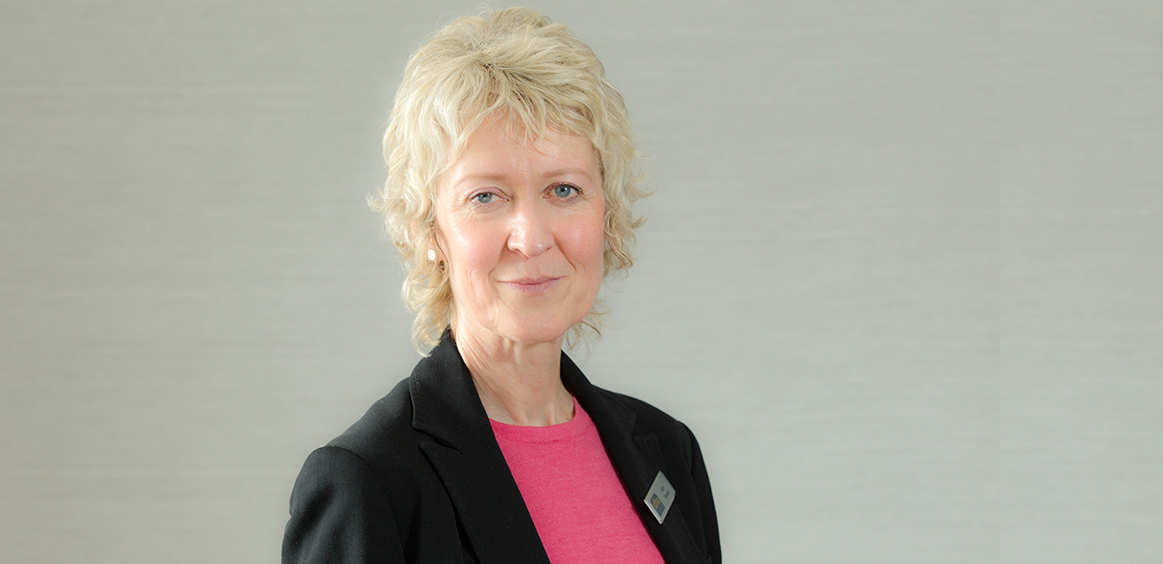 Scotland's failed planning system is having an impact on housing associations being able to deliver the number of affordable homes required to meet Scottish Government targets and tackle poverty and homelessness, the Scottish Federation of Housing Associations (SFHA) has warned.
SFHA CEO Sally Thomas was responding to the results of a survey by our sister publication Scottish Construction Now which found that 96.3% of the country's architects, housebuilders, developers and planning consultants believe that their businesses had suffered because of local authority planning delays, with the same percentage stating that the delays have increased since the Covid pandemic. Almost all of the respondents (99.3%) do not believe that the situation will improve.
Dwindling resources, a lack of accountability and planning officers working from home have been blamed for the continuing delays.
Sharing their experiences with SCN, readers highlighted the working practices of those in local authority planning departments.
One weary builder records his firm's experience: "You get the same excuse, that is if they even respond, — lack of staff and under-resourced and WORKING from home (working being the questionable word in that statement). Too often, junior staff who have no mentor to turn to request spurious information or commit errors in even registering an application."
He continues: "They worked as teams before Covid now they work as individuals so there is no continuity even in the same authority. The smaller the project the bigger the delay. A recent example was a small extension that should have been approved (recommended initially for approval) at the end of June - this was delayed until July. It was delayed going to the committee until August and then delayed again until September. Why? — the planning officer is going on holiday!
"When we advised we would be making a complaint to the Scottish Office…. approval was granted in August!!!! We shouldn't need to complain but five months for an application that by the Planning Act should only take 2 months!"
A leading construction professional echoes these sentiments and relates shocking delays: "The planning system is broken in Scotland. The planners' default position is to delay, to be negative and unhelpful and to be as defensive as possible. I suspect, at best, the attitude is in part due to the unproductive environment where planners and their superiors are still allowed to work from home. (or walk the dog / play golf / watch daytime TV).
"Wake up, we are all back at work. Errors in dealing with applications are widespread but there is no accountability. The review process following a refusal can take years and it appears the Local Review Committee members made up of local councillors are heavily influenced by the planners who guide them with no transparency or ability of the applicant to be heard at meetings.
"Development should be encouraged especially new build affordable housing on brownfield land. I have had three sites take three years each with no positive outcome to provide almost 60 affordable homes on brownfield sites with no apparent valid reasons for refusal. Developers are pulling back from submitting applications and it's because of the planning attitude from the top to the bottom. They just don't care!"
Housebuilders warned that the delays are having a direct impact on their businesses and leading to job losses.
One leading firm revealed: "The planning delays are impacting our business and affecting employment. We have been waiting on planning consent for a 57-house development for two years and a 54-house development for 20 months. Our local planning department took four months to respond to information submitted to discharge our planning conditions on a 14-plot site.
"One of the conditions was that we could not commence work until a Section 75 was signed and registered. It took a further four months for their legal department to provide the standard Section 75. It has now been a further month and I haven't heard if it's been signed or registered. This greatly impacted us starting work on site."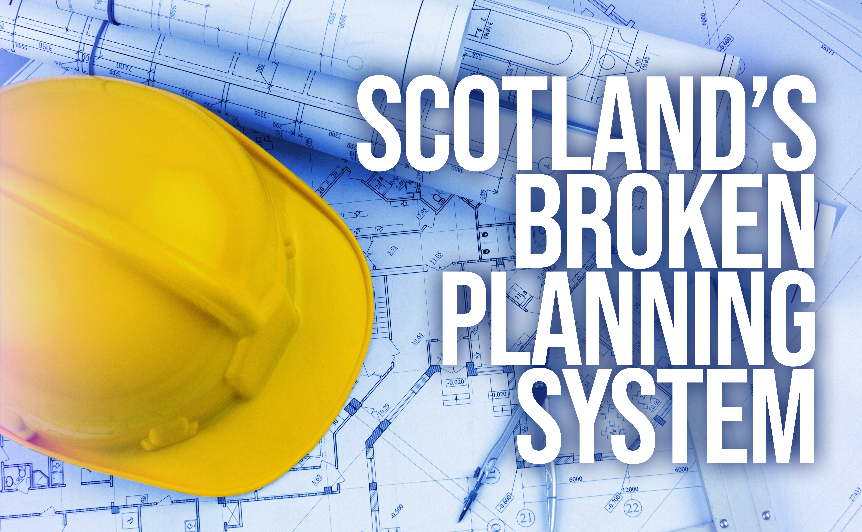 Another exasperated reader pointed out: "There are 56,000 components in a new home. It should take four months to build a home from start to completion. Why then does it take the planning departments as long as up to 18 months to consider and then approve a planning application? It is ridiculous that this process takes four times the amount of time it takes to build a home – especially when the building industry contributes 6% to the GDP and can provide jobs/training and secure employment."
Another respondent wrote: "We have had a project in at Glasgow City Council for two years. It is for two blocks of flats for affordable housing with the RSL confirming they have hundreds of people on the waiting list and homeless. We are now at revision 8 of the drawings and all comments received from the planners are opinion-based and not based on planning law."
In response, the SFHA has called for investment in planning to be made a priority.
Sally Thomas, CEO of the Scottish Federation of Housing Associations, said: "We know that Scotland is not on track to meet the affordable housing building targets, despite our members being keen to build the social homes we desperately need. There are a number of reasons for this, however to build at pace the planning system must work efficiently and effectively which, increasingly, is not always the case.
"Fundamentally, we need to see planning prioritised, which includes investing in it, if we're going to be able to have an efficient, trusted and responsive system that supports development at pace. And this isn't just about bricks and mortar, it's vital if we're to tackle poverty, homelessness and reduce the unacceptable number of people in temporary accommodation."
The trade body for Scotland's housebuilders has said the results of the survey are "truly dreadful" but of "no surprise" to its members.
Responding to the survey results, Homes for Scotland director of planning Liz Hamilton said: "These results will appear truly dreadful to many but sadly they are no surprise to anyone trying to secure planning approval for new homes. Planning is the biggest blocker to the delivery of much-needed new homes of all tenures, a point which was reinforced to the Minister for Housing when he joined the most recent meeting of the Homes for Scotland Board last week.
"The most recent planning statistics are a clear indication that the system is broken. Despite there being half the number of major applications compared to 2019 numbers, average decision times remain above pre-Covid levels at 39.3 weeks, nearly two and a half times the 16-week statutory time frame. With ever-increasing planning application fees and further consultation expected from the Scottish Government on this later in the year, applicants have every right to be very concerned for the future. Why should an applicant continue to pay more for a poorer service?
"NPF4 has unfortunately been a missed opportunity to improve this dire situation, instead it has increased the complexity and restrictiveness of the planning system, placing even more demands on decision-makers than existed before at a time when local authority resourcing is already under immense strain.
"This problem is compounded by the fact that, as our members report back, it has never been more difficult to contact local authority planners. Ultimately, a lack of new homes being approved doesn't just affect the new build sector, whether private or affordable, as there are huge knock-on impacts to the demands placed on the second-hand homes market for sale or rent.
"Planning departments need to be properly resourced and staff contactable when working from home. Unless something radical is done to address the situation, the gap between the housing haves and have-nots will only continue to increase."
SCN is still keen to hear your experiences of Scotland's planning system. Please send any correspondence, in confidence, to SCN editor Kieran Findlay via k.findlay@scottishnews.com.