HACT makes coronavirus data download available for free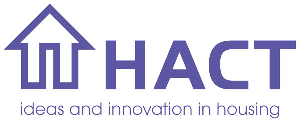 The Oxford Consultants for Social Inclusion (OCSI) has collated data on people at-risk in Scotland in response to the COVID-19 crisis and the information has been made available via housing sectors ideas and innovation agency HACT.
An Excel spreadsheet, containing data about at-risk and vulnerable people as well as key workers, in Scotland available can be downloaded here.
With data for 1,279 intermediate zones, the spreadsheet contains information on:
at-risk groups, including older people, those with self-reported poor health, those with underlying health conditions, and those receiving benefits for health or disability
people who might require additional support, including pensioners living alone, people with English as a second language, carers and those living in overcrowded accommodation
key workers, showing numbers of local people working in a range of industries including health, retail and transport.
Read all of our articles relating to COVID-19 here.