Hanover HA sheltered housing complex hosts farewell party for retiring housing manager
A Hanover (Scotland) Housing Association sheltered housing complex in Keith held a party to mark the retirement of its much-loved sheltered housing manager.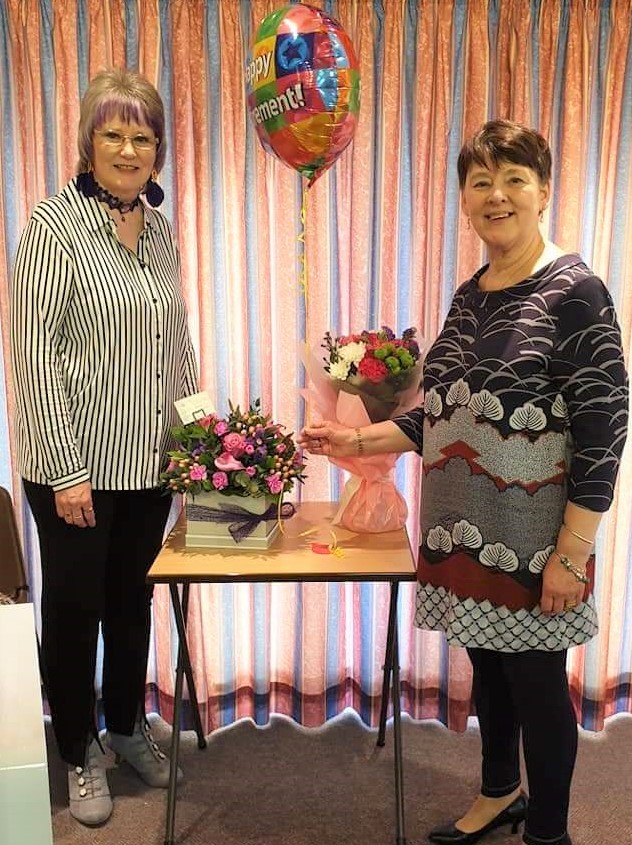 Residents, staff and friends of Taylor Court got together to say goodbye to June Maver and held a special afternoon tea at the development.
June had been told the party would be a quiet affair with a few residents attending, but was surprised by a host of guests, including colleagues from Hanover's Elgin office; Donna Smart, the manager of another local Hanover sheltered housing development called Aigan Court; and Taylor Court's previous manager, Natalie Whitney.
They were joined by musician Mike Hammer, previously of the band Herman's Hermits, who has visited the development on a number of occasions over the last few years to perform for residents. Mike kindly treated guests at the retirement party to a few songs in honour of the occasion.
June first came to work at Taylor Court eight years ago when its sheltered housing manager, Natalie Whitney, went on maternity leave. After Natalie returned, June was appointed as sheltered housing manager at another Hanover Scotland development, Burnside Court in Buckpool, before returning to Taylor Court when Natalie left the role a couple of years later.
The party was organised by June's colleague at Taylor Court, Joyce Morrison, who said: "June has put her heart and soul into everything she has done at Taylor Court and I know all the staff and residents will miss her greatly. We wanted to give her a retirement party to remember so invited everyone she has worked with and become friends with over the years. We hope she will have a very happy retirement."
Hanover (Scotland)'s Taylor Court site is located in the northern side of Keith, with all the facilities of the town centre close by.