Hanover residents create for Christmas
Residents and staff of Hanover's housing association properties have not let the events of 2020 stop them from making a difference to their community and commitment to charity.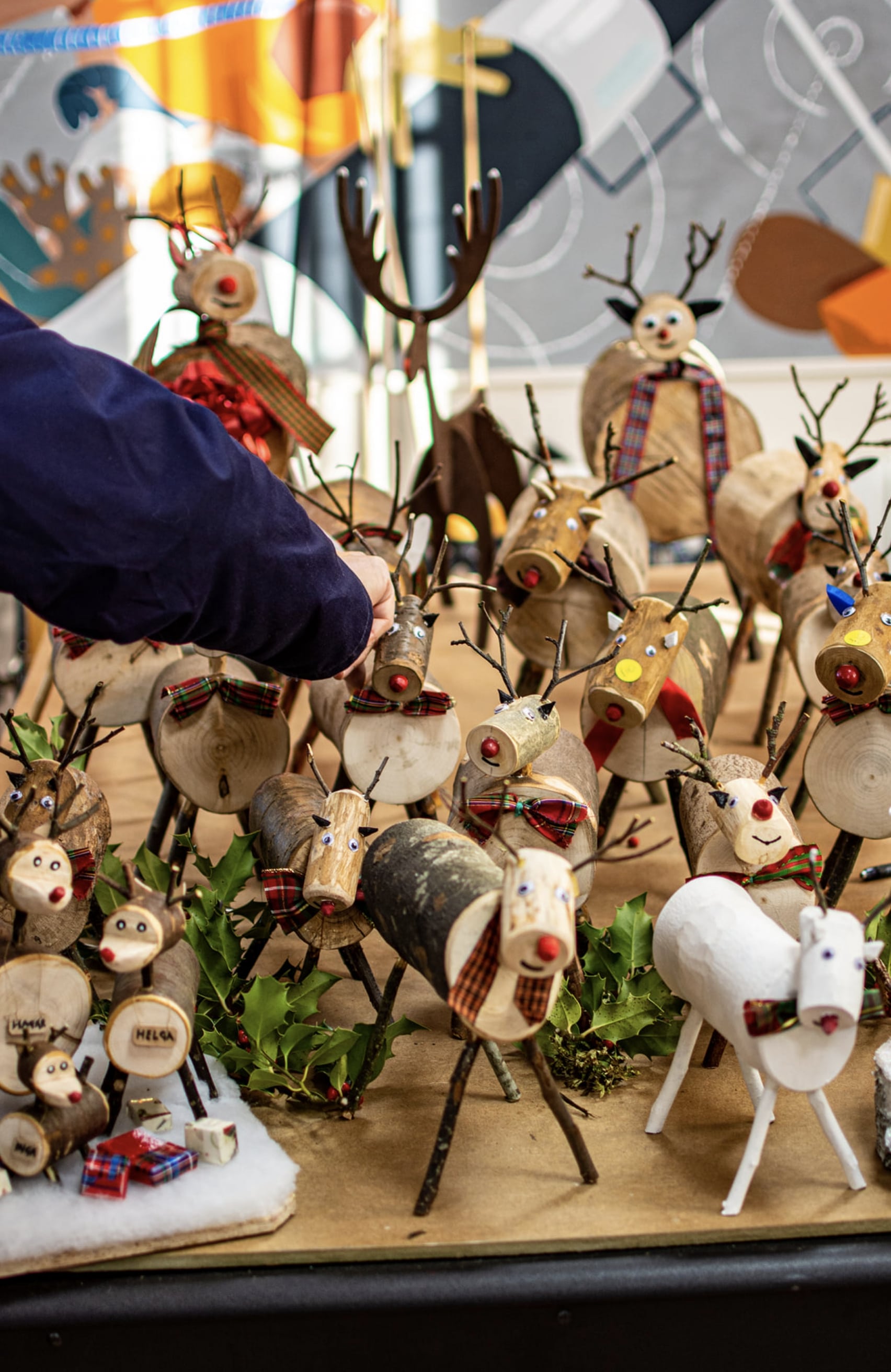 Throughout lockdown and in the lead-up to Christmas, many residents and staff working in Hanover's sheltered accommodation and care housing across Scotland have been determined to carry on with fundraising.
Some of the goodwill activities have included selling homemade jam, teaching metal craft, doing charity walks and giving away hand-knitted Father Christmases.
Ben Hallett, community engagement manager, said: "We are extremely proud of the great work our residents and staff have been doing for charities and their local communities across Scotland throughout lockdown.
"These have been difficult times, so to see even our most vulnerable residents helping others and participating in fundraising has been very inspiring. We thank everyone who has supported their ventures and donated to the various causes."
Examples of the activities across Hanover properties include:
Hanover Court, Stonehaven
Billy Shepherd, 70, is a resident of Hanover Court in Stonehaven and one of the supervisors of the local Men's Sheds group, which tackles isolation among older men. The members participate in wood and metal craft work and those qualified in a skilled trade, such as Billy in metal work, train the wider group.
For the past 3 years the group has been involved in producing Christmas and Easter decorations and this year is no exception, with an impressive collection of seasonal craftwork going on sale at the local farmer's market this weekend.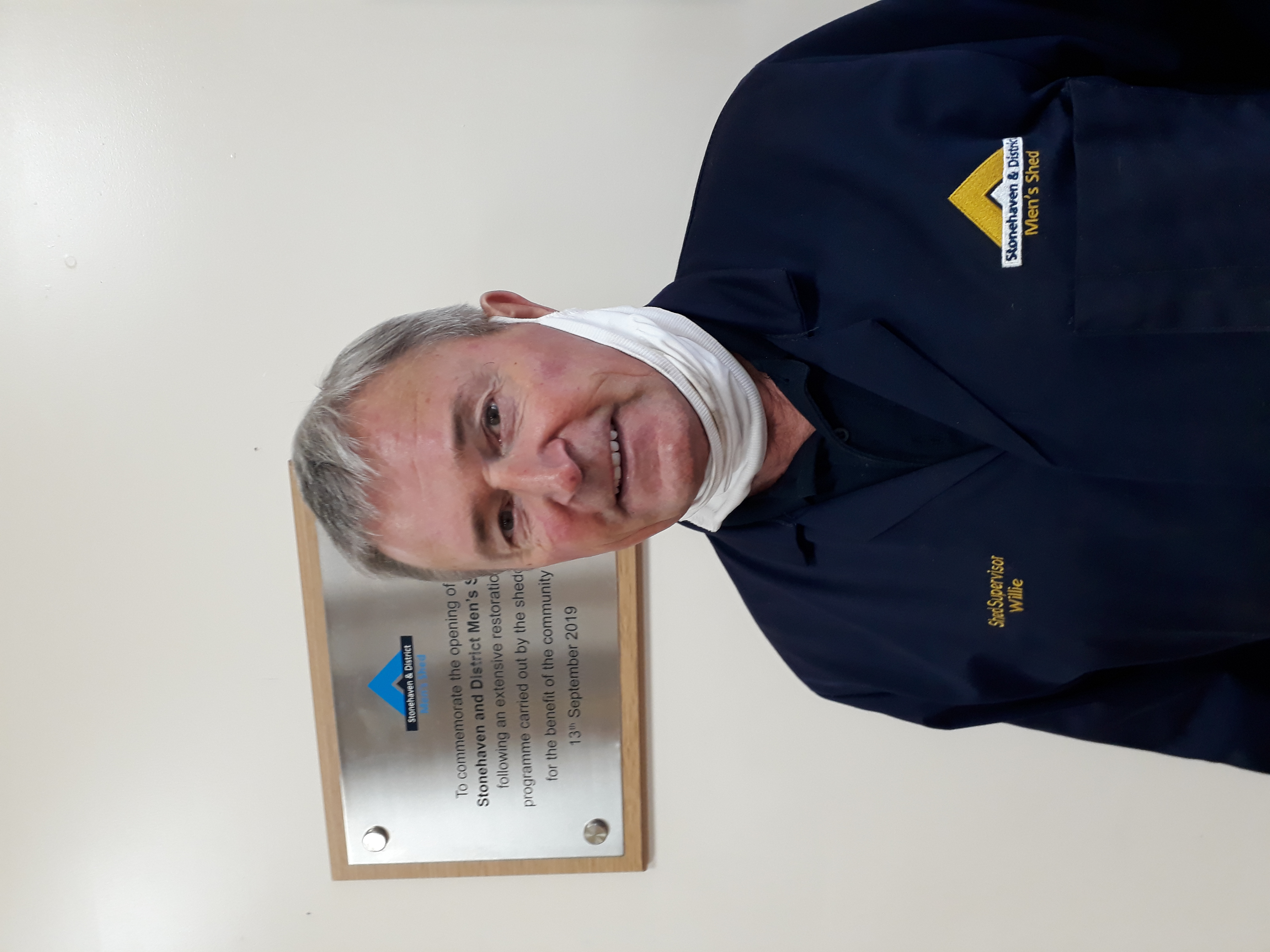 Billy is also involved with the Legs4Africa project. The project dismantles used and unwanted prosthetic legs which are then sanitised, boxed in separate parts for technicians in Africa to fit to recipients who have lost limbs due to land mines etc.
Mercer Court, Innerleithen
In the Borders, a trio of staff from Mercer Court in Innerleithen walked from Peebles to Innerleithen to raise money for charity after their normal coffee fundraiser was cancelled due to COVID-19.
Kathleen Ewart, Karen Anderson and Janet Gray from Hanover Scotland's Mercer Court site in Innerleithen set an initial target for £200 but raised almost £1400 after completing their 7.6 mile walk on 26 September.
Alexandra Court, Prestwick
Isabel Fulton, a long-term resident of Alexandra Court in Prestwick, has used her time in lockdown to support others through the knitting of toys and seasonal figures. She gives the figures away to charities or anyone she thinks "needs a wee cuddle". Mrs Fulton has been busy knitting for Christmas with Father Christmas, a snowman and carol singers
Plenderleith Court, Kelso
Residents and staff of Plenderleith Court, Kelso, were unable to host their annual coffee morning for Macmillan this year due to Covid-19 but were committed to raising funds. Through the sale of homemade jam and marmalade, and generating fundraising from the community, the residents and staff were proud to have raised £607.