HHP marks 500th new home milestone
Having set out to deliver 245 new homes within ten years when it formed in 2006, Hebridean Housing Partnership (HHP) has now announced the completion of its 500th new home.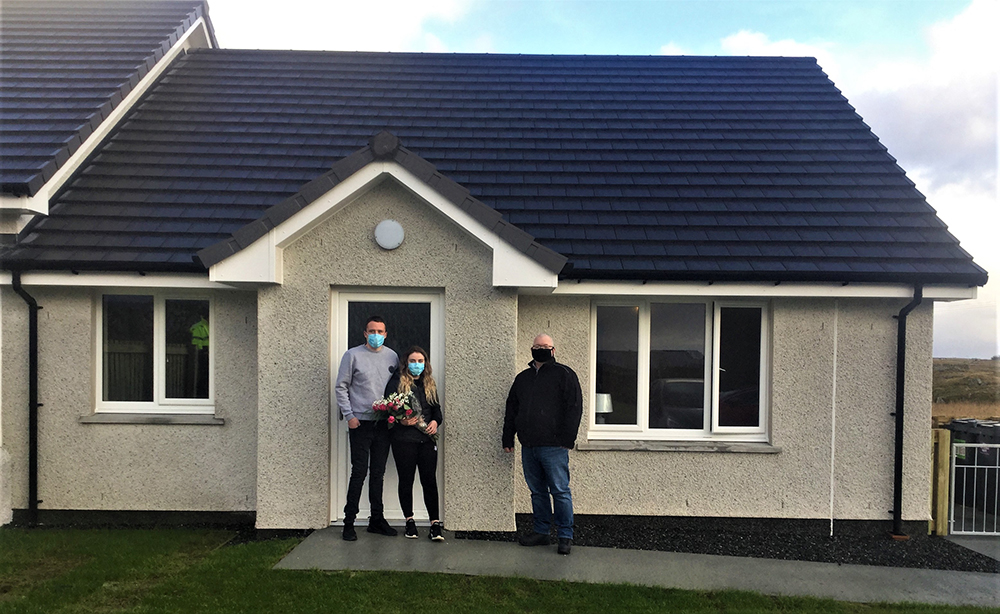 Calmax Construction Ltd has completed work on three new homes at Winfield Close and Torlum, Isle of Benbecula. Both developments add to the aim of the Comahirle's Strategic Housing Investment Plan (SHIP) with 55% of new affordable homes being developed in rural areas.
With these three new homes, HHP has now completed 421 homes for social rent and 81 homes under the Scottish Government's Low Income First Time Buyers and New Supply Shared Equity Schemes, since 2006.
Each of these new build properties provides individuals and families with quality affordable homes, built to a high specification and represent a great opportunity for people to lay down roots and enjoy family life in communities right across the Outer Hebrides.
HHP said it was grateful to everyone who helped bring these homes to life including its staff, those who provided land, partners at the Comhairle and Scottish Government, contractors and development agent Tighean Innse Gall (TIG) for its continued support in achieving this build programme and helping it fulfil its wider aims as a Registered Social Landlord.
HHP's chairperson, Iain Macmillan said: "The completion of 500 homes since 2006 is an impressive accomplishment and we would like to thank everyone who has been involved in our Development Programme, both past and present, for their contribution in achieving this goal. At HHP we strive to keep the tenant at the centre of everything we do, and the hard work that goes into developing, constructing, maintaining and enjoying these new homes is testament to that.
"We are always very keen to hear from people who want to get involved in the work of HHP, through becoming a member or joining our board as we look forward to building on this important legacy for the Outer Hebrides."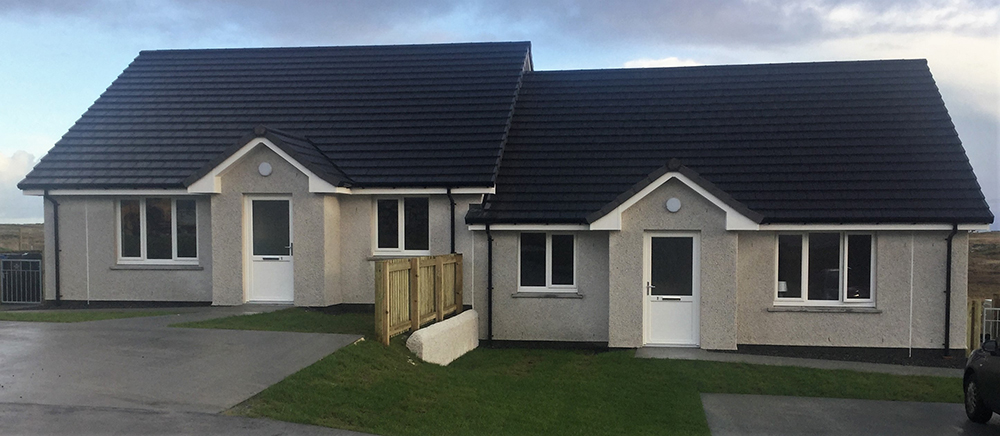 Kenny John MacLeod, chair of the Comhairle's communities and housing committee, added: "On behalf of the Comhairle, we are delighted to see the achievement of this considerable milestone in the Affordable Housing Programme. When we can see 500 new, high quality homes in communities throughout our islands, it is a testament to HHP's commitment to their tenants and the valuable work they do each day.
"It also demonstrates how important a strong partnership has been for the islands since stock transfer took place in 2006, and we congratulate HHP, and join them in thanking all development partners – Scottish Government, Tighean Innse Gall (TIG), and the various builders and trades that helped us get to this point."
Housing minister Kevin Stewart MSP added: "I would like to congratulate Hebridean Housing Partnership for this impressive achievement. To deliver 500 homes, much quicker than anticipated, is testament to the partnership working with the Scottish Government, HHP and Comhairle nan Eilean Siar.
"It also shows that our record levels of investment, over the current parliamentary term, is delivering on our ambition to provide the right affordable homes, in the right places, for individuals and communities."