Hillcrest building earmarked for Dundee Community Wellbeing Centre
People with lived experience have met for the first time to support and shape innovative proposals for the new Community Wellbeing Centre in Dundee.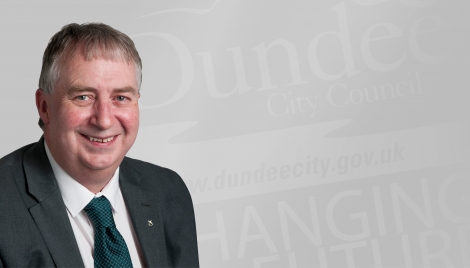 Dundee Volunteer and Voluntary Action (DVVA) hosted the first meeting of the stakeholder group, made up of third sector partners and those with lived experience.
The group of over 40 people met to discuss the key functions that the Community Wellbeing Centre (CWC), the design of the interior of the CWC and the range of additional services that may be provided.
A local campaigner on mental health issues and member of the group has welcomed this latest step.
Dundee's Community Wellbeing Centre will be "always open" and will provide an immediate, compassionate response to anyone who considers themselves to need mental health support.
The Community Wellbeing Centre will be able to make use of community-based accommodation with support for people needing more intensive support for a short period.
It was recently revealed that Hillcrest's building on South Ward Road had been chosen as the location for the CWC, in an important step towards providing a coordinated response to people experiencing high levels of emotional distress.
In the meantime, a range of help will be available in the weeks following contact to connect people to the wide range of community supports available throughout Dundee.
The contract to deliver Distress Brief Interventions has been awarded to Penumbra, who are in the process of building a team. This will allow an immediate, compassionate response to people at point of their greatest need followed by a time limited period of support to assist people to problem solve the issues they are facing and become anchored in community-based wellbeing support and resources.
Ruth Brown, manager at DVVA, said: "This first Stakeholder Meeting was the first of many aimed at influencing the design and operation of the Community Wellbeing Centre and associated supports.
"This is the opportunity many people have been waiting for. A Community Wellbeing Centre for the people of Dundee, co-produced by the people of Dundee. We have a lot of work to do to ensure everyone who wants to contribute is able to have their say.
"Online meetings aren't for everyone though, and DVVA welcome anyone with views and ideas getting in touch."
Chair of the Dundee Health and Social Care Partnership Integration Joint Board, Councillor Ken Lynn, said: "We are committed to providing better services for people experiencing mental health distress and it's fundamental that people with experience shape these plans.
"The Community Wellbeing Centre will be here to benefit people across the city and we need to get it right.
"We know that the best way to achieve that is to involve people in all aspects of planning and we are confident that the meetings hosted by DVVA will be well attended.
"The best ideas are often generated when motivated people come together and allow themselves to think big. We know that people come to a project like this because they have had difficult and even tragic experiences in the past. Despite this they seem to have an amazing ability to stay positive and come ready to talk about change and how to make things better.
"We are working hard on this development and continue to come up with innovative and positive measures to tackle the city's mental health challenges."
Phil Welsh, member of the stakeholder group, said: "We are pleased that we have got to this stage of forming a stakeholder's group. This indicates the birth of a facility that the city has been crying out for, for some time.
"Of course there will be teething problems, we would not expect anything else, however, from small acorns grow mighty oaks. We get this centre up and running then we expand and build into the future, that's my optimistic vision."
Any wishing to participate in this stakeholder group should contact MHEngagement@dvva.scot.