Hillcrest HA to make Aberdeenshire debut with 91 new affordable homes
Hillcrest Housing Association is set to create 91 new affordable homes in Stonehaven, bolstering Grampian's stretched housing provision.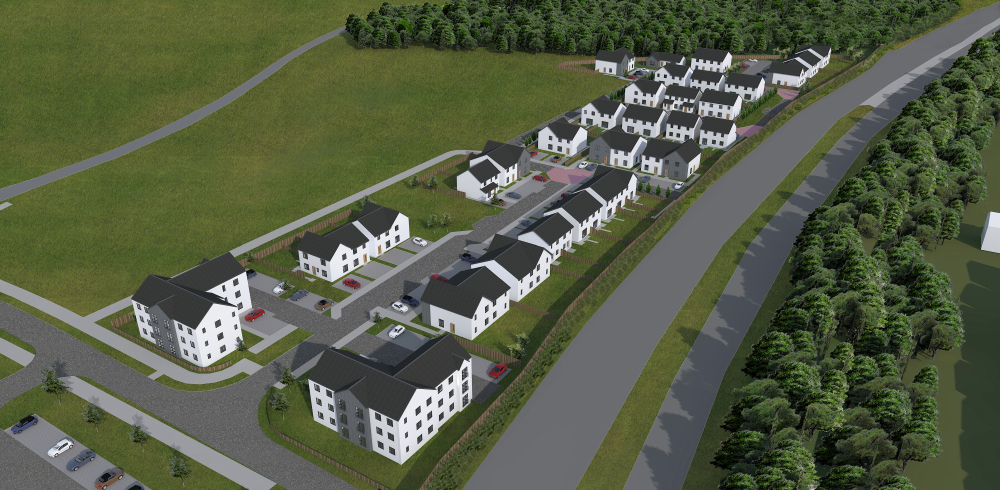 The development on the Ury Estate marks Hillcrest Housing Association's debut in Aberdeenshire, supported by Aberdeenshire Council and the Scottish Government through the Affordable Housing Supply Programme.
The £12.5 million development, consisting of a mixture of houses and flats will see a range of modern energy efficiency innovations built in. These will include solar panels, heat recycling systems, gas central heating and state-of-the-art insulation, all aimed at helping tenants save money.
Hillcrest will be responsible for the construction and then ongoing management of the 91 affordable properties.
Construction of the development is set to begin in April 2019, with the houses anticipated to be completed October 2020. Developer FMR has been contracted to undertake the building of the houses.
The Ury Estate sits on the edge of Stonehaven and was once owned by famed 'pedestrian' Captain Robert Barclay Allardice, who once walked 1,000 miles in 1,000 hours for 1,000 Guineas in 1809. He is often considered to be the forefather of competitive race-walking. The jewel in the estate's crown is a ruined 19th century mansion, which is currently undergoing renovation to turn it into a luxury hotel and golf club-house.
David Zwirlein, director of new developments at Hillcrest, said: "We're delighted for Hillcrest to be making its debut in the Aberdeenshire region, having only recently delivered our very first houses in Aberdeen City. Following on from these first steps, our dedication to helping alleviate the shortfall of affordable housing in the region will see us deliver over 300 quality homes in the Grampian region over the next couple of years.
"This development along with plans for a significant number of further homes in the region over the next few years is a significant contribution from Hillcrest in supporting the Scottish Government's pledge to create 50,000 new affordable homes by 2021."
Hillcrest Group CEO Angela Linton added: "Entering the Grampian region with these developments represents an exciting step for the organisation. We're delighted that the good quality homes that we're recognised for will make a huge impact for the provision of affordable housing in the area."